Mollie Gallagher's Dancing on Ice professional skating partner Sylvain Longchambon has been 'rushed to hospital' following a skating accident.
The Coronation Street actress, 25, from Swinton has been rehearsing with Sylvain Longchambon, 42, from Saint-Priest, France, since October.
Sylvain was 'rushed to hospital' last week after smashing his face in the ice and splitting his chin open during training.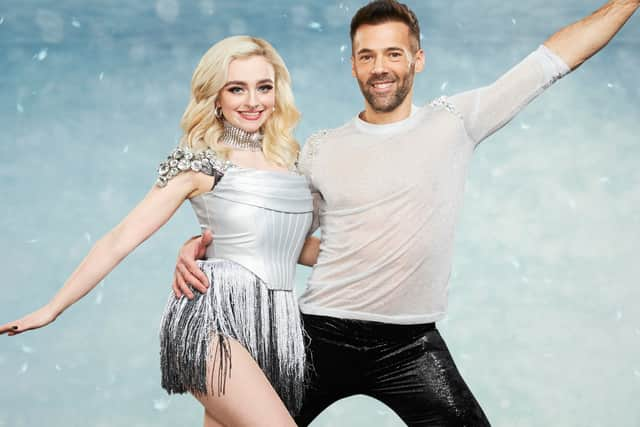 Dan Whiston, Dancing on Ice's creative director told The Sun: "We've had lots of falls this week, with pro-skater Sylvain rushed to hospital after hitting his chin on the ice during rehearsals.
"He had his chin glued and luckily was back on the ice with Mollie Gallagher who put on a solid performance."
Mollie and Sylvain went ahead with skating in the show's 'Musicals Week' with a performance to She Used To Be Mine from the musical Waitress.
The pair impressed the judges with their performance and scored 28.5, which left them fifth overall amongst the other celebrities.
Dan Whiston also revealed that Sylvain's accident wasn't the only emergency that the show faced last week.
The choreographer who has been featured on the show since 2006, told the tabloid:"Just when we thought we couldn't have any more dramas this week, we had a situation where the platform the musical cast stood on had to be screwed into the ice to stop it from sliding around.
"I absolutely loved choreographing such an exciting pro performance alongside our special guests from Tina the musical!"
Dancing on Ice has seen several nasty accidents for the 2023 series including The Wanted star Siva Kaneswaran, who passed out after cracking his head on the ice.
Mollie and Sylvain had an emotional routine on Sunday night's (29 January) episode of Dancing on Ice.
Presenter Holly Willoughby told the actress: "I think in that final moment, when you were holding Sylvain we could all see how much that meant to you, that song."
Mollie told the presenters: "It does mean a lot, I think it was when I was so homesick and young and just feeling like I had my dream."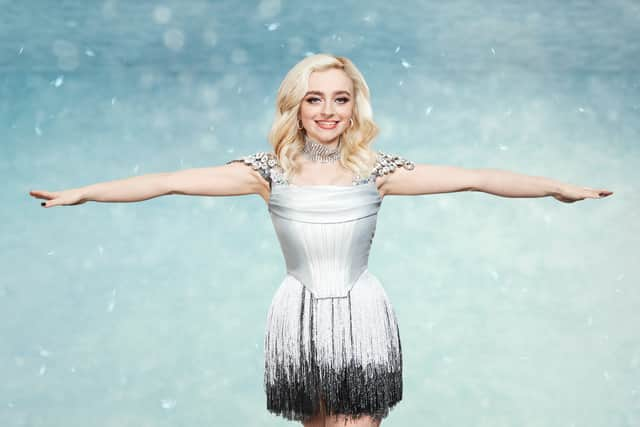 When to watch Dancing on Ice
Dancing on Ice is on ITV every Sunday Night at 6:30pm until 8pm when a celebrity will be voted off the show.
If you miss the live programme, Dancing on Ice can be watched on ITV's catch-up service ITVX