The Coronation Street actress, 25, from Swinton, scored the third lowest score of the episode with just 26 points from the judges.
Fans were quick to share their shock that the actress, most known for her role as Nina Lucas in the soap, had scored so poorly after her skate.
Mollie and her skating partner, Sylvain Longchambon performed their Dance Week routine to Lizzo's 2 Be Loved (Am I Ready).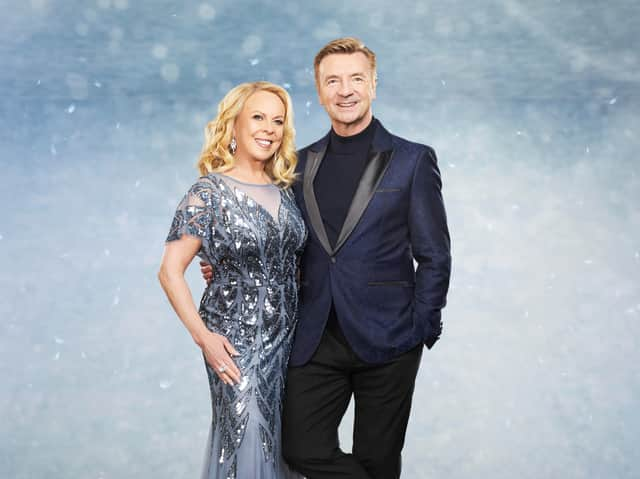 The actress shared that she was "out of her comfort zone" as the pair performed tricky lifts during the high-energy routine, acting as cheerleaders.
However, when it got to scoring, boos rang out from the audience after the low numbers.
Judges Oti Mabuse flinched, whilst Jayne Torvill jokingly put her fingers in her ears.
Fans of the show were left 'unimpressed' however when Christopher Dean made a dig at the audience saying: "I love when there's so many experts in the room."
One Twitter user said: "Snarky comment Chris! Bit unfair when cheerleading is more gymnastics than dance"
Another user was quick to point out the scoring from judges, saying: "Marked low again, I thought she did great."
A Twitter user also added: "Christopher Dean want to watch what he's saying it's those experts that is paying his bloody wages"
The booing audience was pointed out by Phillip Schofield, who then asked the Olympic gold medal figure skater about his scoring, adding that the audience clearly thought Mollie's score should be higher.
Christopher responded saying: "It could have been higher." before explaining: "It started off great but when you started skating by yourself it slowed right down and I saw that the confidence went down a little bit."
He then told Molly and Sylvain: "But I understand why, because this is the first time in a short turnaround you've only had six days to get this together. Normally your skating is solid but I just saw that confidence go down a bit."
Christopher Dean then gave Mollie a challenge, telling her: "Next week do you want to be the first person to do a headbanger?"
The Coronation street actress then agreed to become the first celebrity on the series to attempt the figure skating move which is when a skater is spun by their ankles to make their body move up and down, with their head almost touching the ice.
Mollie has since taken to Instagram to thank her fans for her support, with a story captioned: "Can't thank you all enough for all your votes and support this week."