Christine McGuiness reveals reason she stayed in 'unhappy marriage' with Paddy ahead of new autism documentary
Christine McGuiness has opened up about her marriage with Paddy ahead of her new documentary about autism.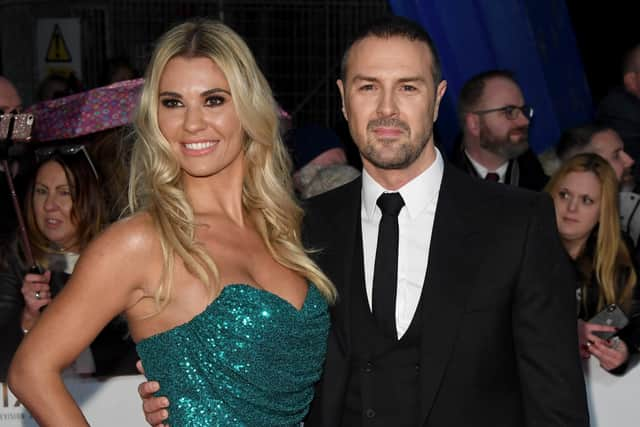 The English model, 34, who was born in Blackpool but lives in Cheshire, has admitted she "craved security" after a past of abusive relationships.
Despite feeling unhappy in her relationship with husband Paddy, she stayed with the TV presenter because she does not like "the thought of change".
"My relationships before I met Patrick were not very good. I'd say they were pretty bad experiences, Christine explained.
"Before Patrick, I had been sexually abused, I was raped. I used to pray every night that I wouldn't wake up in the morning because it was so awful.
"When I met my husband that was a time when I was very safe and I wonder if that's why I stayed.
"I know that I've stayed in a place where I was probably unhappy because it was safe and I don't like change."
The 34-year-old is due to star in a new BBC documentary about her autism diagnosis after she revealed she had the condition in 2021.
She took to Instagram recently to reveal the release date of the film, titled Unmasking My Autism.
Christine wrote: "Finally I can give you a date!
"My new documentary... Christine McGuinness: unmasking my autism, 15th March on @bbc @bbciplayer.
"I'm excited, nervous and proud to present this incredible short film that I truly hope and believe will help thousands of autistics feel understood, recognised and valued."
Paddy, 49, and Christine, 34, announced their split last year after more than a decade of marriage.
The couple, who were introduced through a mutual friend and had been together for 15 years, split in July amid rumours that Paddy had sent secret Instagram messages to a BBC presenter in March.
A statement released on Instagram said: "We hadn't planned on sharing this publicly until we were ready, but after the lack of privacy surrounding our personal life, we feel left with no other option but to clarify.
"A while ago, we made the difficult decision to separate, but our main focus as always is to continue loving and supporting our children.
"This was not an easy decision to make but we are moving forward as the best parents we can be for our three beautiful children. We'll always be a loving family. We still have a great relationship and live happily in our family home together.
"We hope this now draws a line under any more unwanted or unnecessary intrusion into our private life. Although we work in the public eye, we ask kindly if you could respect our wishes for privacy on this matter."
The couple share three children, Penelope, Felicity, and Leo - all of whom have been diagnosed with autism.