Paddy McGuiness has addressed rumours that he had cosmetic surgery over Christmas in an amusing social media post.
The TV presenter, 49, who lives in Cheshire, looked almost unrecognisable as he took to Instagram on Wednesday to hit back at claims that he had "work done" during his recent trip to Turkey.
He left his over 2 million followers in hysterics as he opted for a heavily-filtered look, with an elongated face and a brunette quiff while rebuffing the rumours.
Speaking in the video, Paddy said: "Hello there, I've come on here today to address the scurrilous and unfounded rumours that I've had a bit of work done over Christmas.
"Yes, I've been to Turkey for a long weekend, but there's absolutely no truth in that I've had a bit of work done. This is just a tan and I've had a couple of cans of that Prime.
"Also there's a lot of fake accounts going round of mine, but unless it's this guy, it's not the real deal, have a great 2023."
The Top Gear host captioned the post, writing: "Ignore the fake accounts. Unless it's this guy, it's not real. #turkey #fakeaccount #prime #plasticsurgery"
He quickly racked up almost 32,000 likes as his followers commented laughing emojis and began comparing his appearance to other celebrities.
One wrote: "Must admit, I watched this with the sound off and thought, Paddy's had a bit of work done. Sorry 😂"
Another commented: "Took me a second to realise that's a filter 🤣"
"I really appreciate the humor you started this year with! I will try to do the same 😘," a third said.
A fourth added: "My first thought was "what has he done to his face"!!!!😂"
The post comes after Paddy began the New Year by reflecting on the memories he made in 2022. He shared a montage of career highlights and travels around the world as commenters sent their well wishes for the year ahead.
"I've had a year of ups and downs but I'm still above ground. I hope 2023 brings us all a bit of happiness and we get through it in good health. #2023 #happynewyear," Paddy captioned the post.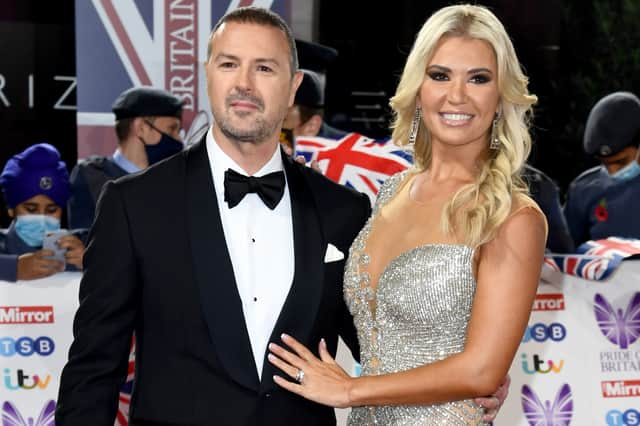 The TV presenter has continued to live with his wife Christine despite announcing their split in summer 2022 after 11 years of marriage. Christine recently told Ok! Magazine that they have not told their children Leo, Felicity and Penelope about their separation.
"It's nice for them to see mummy and daddy doing alright," Christine said.
She added: "We don't know what the future holds or how it's going to be moving forward, but we'll try to keep things as normal as possible.
"We're amicable. I'm quite happy for him to be there with the children and it's nice for them to see Mummy and Daddy just being alright. We can sit and have a cup of tea together and that's fine."