Parents in Greater Manchester are taking part in a school strike this week to protest against what they say is a lack of Covid-19 mitigation measures in classrooms.
The event is also being organised by a mum from the city-region.
She explained to Manchester World why the protest is happening, and we also spoke to one Greater Manchester family which will be joining in.
'We have nowhere else to turn'
Wigan mum Lisa has been keeping her son Alex and daughter Helena at home and has also been shielding for health reasons.
She says the protest this week is taking place because parents worried about the lack of measures to prevent Covid-19 being transmitted in schools have no other options left.
She said: "We have nowhere else to turn, nothing else is working.
"I've written to councillors, to councils, to MPs, to ministers. Safe Ed For All has been working tirelessly. I've done everything I possibly can.
"This is a call to action. We're asking parents, if they can, to keep their children off school.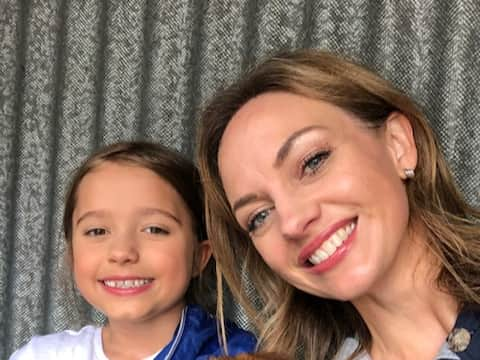 "Children have died with Covid throughout the pandemic and I will never accept it is fine for a child to die.
"It is not something that just happens, we can be doing things in schools to make them safer and there's nothing in place.
"There are no mitigations and it is completely unacceptable.
"The idea is for a one-day strike because words aren't working. People are desperate, they aren't being heard.
"It is a show of solidarity to show we don't accept our children being sitting ducks in school or being part of a herd immunity experiment."
Strong criticism of Britain's approach
Lisa blasted Britain's current approach to dealing with Covid-19, claiming it is out of step with much of the rest of the world on mitigation measures in schools but also on how slowly young people are being vaccinated.
She said she was particularly alarmed that young people who get coronavirus could go on to develop Long Covid and have serious symptoms which persist for weeks or months.
She said: "We are pretending that Covid has gone away and the pandemic is over when it is not.
"We all want to get back to normal but we do that by tackling the problem, not by pretending that people aren't getting sick and dying.
"We are being hoodwinked into thinking we have to live with Covid, but we can't live with it because people are dying.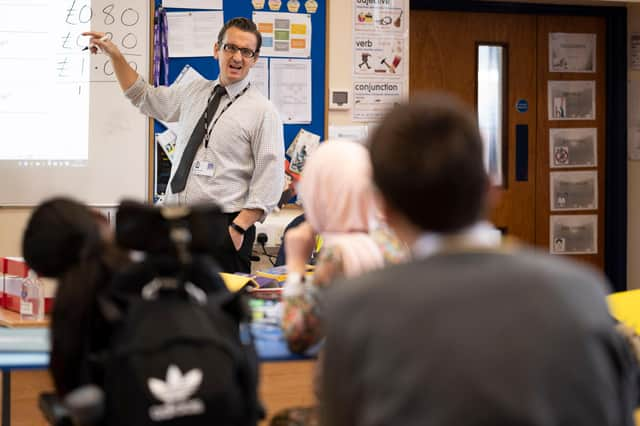 "The messages I am getting make me sad. One woman reached out to thank me for what I was doing and sent me a video of her previously healthy nine-year-old daughter learning to walk again after being hospitalised.
"We don't really know anything about this disease. It's like playing Russian Roulette, you have no idea how your body will react to it.
"We should be using the precautionary principle, especially with our children."
How will the strike work and who is supporting it?
Safe Ed For All is drafting two letters for parents who want to take part in Friday's strike.
One will explain why a child is being kept off school that day, while the other is for people who share the group's concerns but have to go to work and it will set out why they believe children are potentially being unnecessarily exposed to Covid-19 in the classroom.
Participants will also be using social media on Friday to draw attention to the issue.
Lisa says there has been interest and support for the strike internationally, from countries including the USA, Canada, France, Spain, Argentina and Australia.
'We've just been shocked how schools have dealt with the pandemic'
Sarah and Andrew Aspinall, from Oldham, will be taking part in the school strike on Friday.
Their nine-year-old daughter Sienna has cerebral palsy and was classed as vulnerable in the early days of the pandemic last year.
She is now home-schooled but the couple have been battling about school safety for their five-year-old daughter Tessa and their son Finley, 13.
Sarah and Andrew said they had found trying to discuss their concerns about Covid mitigations in the classroom extremely frustrating.
Sarah said: "We've just been shocked at how schools have dealt with the whole pandemic.
"In September when we found there was going to be no mitigation whatsoever we weren't comfortable with taking our other two to school and we informed the schools why. They haven't been supportive at all.
"They just don't seem to understand the pandemic and how it can affect families. All we get is that they are following the guidelines and schools are safe.
"They don't seem to know it's an airborne virus. We mentioned filters and they didn't know what we were talking about.
"They just think we're being a bit paranoid."
Andrew said: "Parents of vulnerable young people are being forced into choosing between coming back to school and being off-rolled.
"It puts you in a position of having to choose to home-school your children because it's in the best interests of their health and other people's."
What does the Government say about Covid in schools?
There are now far fewer mitigations in place in classrooms than earlier in the pandemic.
Keeping children in bubbles is no longer recommended, face coverings no longer have to be worn (though they are advised on transport to and from school or college) and the number of people who are asked to isolate if there is a positive case has been greatly reduced.
Public health chiefs can recommend face coverings are reintroduced if there is a large outbreak of Covid-19 in a school.
Children previously classed as vulnerable are also now expected to attend school unless a medical specialist says otherwise.
Schools are expected to keep up hygiene measures and ensure spaces are well ventilated, and staff and secondary pupils should continue to do tests twice weekly at home.