Campaigners in Manchester have raised concerns about protecting pupils from Covid-19 when classes resume in September.
For the majority of pupils this will mean learning with far fewer restrictions in place than was the case before they broke up for summer.
However, within Greater Manchester some people have major questions about whether this is the right approach.
What will the situation in schools be in September?
The Department for Education (DfE) says there will be three major changes to schooling procedures when pupils return from the summer holidays.
Keeping pupils or students in year group or classroom bubbles to reduce mixing will no longer be a requirement.
Close contacts of Covid cases will now be identified via NHS Test and Trace, meaning schools themselves will no longer be expected to do contact tracing.
Face coverings will also no longer be advised for staff or pupils in classrooms or communal areas.
Despite all that, the DfE says Covid-19 is still around and measures to prevent the virus spreading should still be followed.
This means ensuring good hygiene including frequent and thorough hand cleaning, maintaining appropriate cleaning regimes, keeping rooms ventilated and following public health advice on testing and managing confirmed cases as well as self-isolation.
Concerns over lack of mitigations in place
Greater Manchester mum Lisa Diaz co-founded the group Safe Ed For All, which has been vocal in its view that the measures in place in schools throughout the pandemic have been inadequate.
She has been keeping her son Alex and daughter Helena at home and has been voluntarily shielding for health reasons.
And she said the arrangements for September have done nothing to convince her to change her mind.
She is adamant that she wants schools to be open, but said they have to be safe.
The group has also been raising the issues faced by people who are clinically extremely vulnerable, which includes both school pupils themselves and family members who live with them.
Lisa, who is from Wigan, said: "When children return in a couple of weeks time there will be nothing between them and the Delta variant. No masks, no ventilation, no HEPA air filters.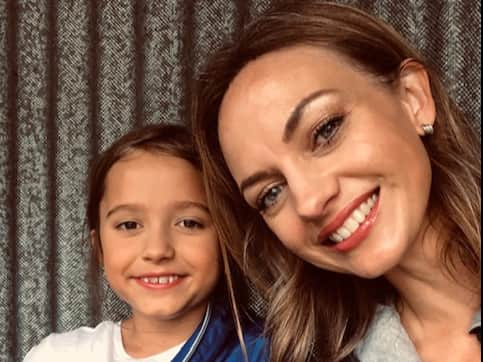 "Thirty-odd unvaccinated bodies will be crammed into a room without any of the scientific mitigations in place to prevent the spread of a highly infectious airborne pathogen.
"Ventilation will be open a window, weather permitting. Parents will not even be told if there is a positive case within their child's class, but they will if there's head lice. How is that ok?
"A PCR test is suggested but not mandatory. That means that my child could be sat next to a pupil whose parent and/or sibling are at home with Covid.
"Also, why have assemblies been reintroduced?
"The Government should be doing everything it can to protect our children. Instead, they are being thrown under the bus.
"The only conclusion can be that the Government want to spread the virus amongst children. They will be part of a 'hybrid immunity' experiment.
Lisa also raised concerns about Long Covid in young people. She described the effects of this as "debilitating and potentially life-long".
'As a teacher you are so concerned about the wellbeing of your class'
Linda Slattery is a retired teacher from Middleton and a member of an educators' rank and file committee set up by a political party during the pandemic.
She described the responsibility teachers feel towards pupils and how worried she would be if she were still in the classroom.
She said: "As a teacher you are so concerned about the wellbeing of the children.
"If I were still in the classroom I would be extremely concerned about passing on the virus to the children in my care.
"I would rather they weren't in the classroom, I would rather teach them remotely.
"We know they are going to lose out learning from home, missing their social interaction, and everything else, but it's better to do that in the short term than take the chance they might catch it. That is like Russian roulette."
'I think the situation could become very serious'
Terry Wrigley is a visiting research fellow in education at Manchester Metropolitan University (MMU) and was also part of a group which advised scientists on Independent Sage.
He pointed out that cases have already started being identified and some schools have shut in Scotland, where the summer holiday ended earlier than in England.
He suggested that could be a preview of what is to come south of Hadrian's Wall in September.
He said: "I think the situation could become very serious. When the Scottish schools went back a week ago the numbers absolutely soared.
"It could possibly be worse in England because the English figures are already increasing, though not as dramatically.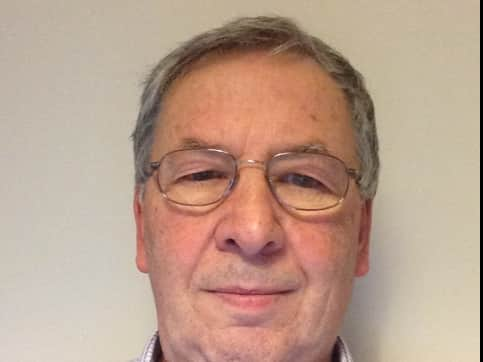 "There are no signs that the DfE or ministers are preparing anything. They seem unconcerned about the difficulties.
"I think everybody wants to prevent a situation where schools will have to close again and be opening and closing in fits and starts, and one of the things that we've been stressing all along is that there alternatives and safeguards such as ventilation and distancing.
"Class sizes in England are very large, so in primary schools distancing is difficult. In secondary schools pupils are changing classrooms every hour, there are different sets for different subjects, and there is mixing at break times and lunchtimes.
"We've suggested doing different subjects on different mornings and afternoons and pupils also spending some time at home each week. That kind of pattern could remove problems of circulation.
"Something needs to be done."
The DfE says its aim is to balance the risks associated with Covid while also minimising the burden of implementing a system of controls on teaching staff and parents and reducing the impact more stringent measures have on young people's education.
It suggested that analysis so far shows Covid transmission in schools largely mirrors community levels with little evidence of ongoing transmission in classrooms and only a small percentage of positive cases coming from close contact in education settings.
Public health chiefs have also suggested this during the pandemic but it is a point contested by campaigners, who say schools are major vectors for transmission.
The DfE suggested high and rising vaccine rates and strong vaccine efficacy, alongside the restrictions in place, have reduced the scale of the pandemic significantly since the start of 2021.
And it said it will be monitoring the situation from September and keeping it under review.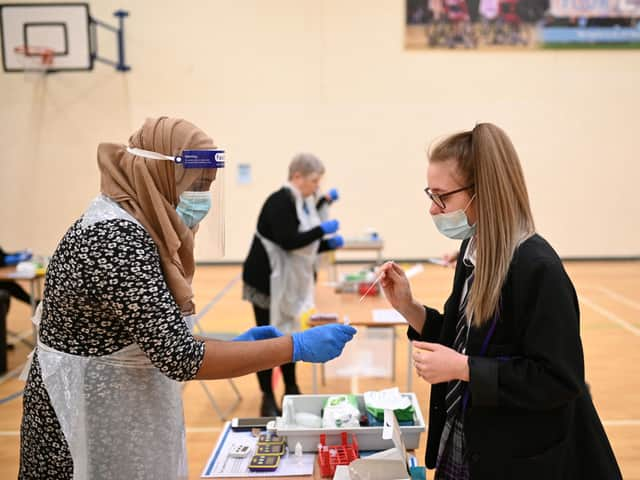 A DfE spokesperson said: "Education remains a national priority, and the plans for autumn will make sure schools and colleges deliver high-quality, face-to-face education to all pupils with minimal disruption.
"We know that being out of education causes significant harm to educational attainment, life chances, mental and physical health.
"Thanks to the success of the vaccine programme, we are able to return closer to a normal education experience for the autumn term.
"The measures in place strike the right balance between making schools safe with enhanced ventilation, Covid testing and vaccinations of older students and staff, and reducing disruption by removing bubbles and face coverings."