Greater Manchester bus fares to be capped at £2 for adults and £1 for kids in major shake-up
More details of how the new bus franchising system for Greater Manchester will work have been unveiled following a notable court victory.
Watch more of our videos on Shots! 
and live on Freeview channel 276
Visit Shots! now
Greater Manchester Mayor Andy Burnham has revealed more details of how the city-region's franchised bus system will work, including caps on fares for single journeys.
Mr Burnham will today (14 March) announce the next steps for moving Greater Manchester towards a London-style public transport system.
He has already said that there will be fare caps to make sure a single journey does not cost more than £2 for adults and £1 for children.
Mr Burnham unveiled the next stage of the radical public transport reforms after a challenge to the bus franchising decision in the courts was rejected.
The plan has also received the backing of a leading trade union which hoped the move would lead to better pay.
What will Mr Burnham announce about Greater Manchester's buses?
Mr Burnham is expected to set out the next stages of the timetable for introducing a franchised bus system across Greater Manchester.
Regulated buses will first be introduced in Bolton and Wigan as well as parts of Salford and west Manchester from next autumn.
Bury, Rochdale, Oldham and areas of north Manchester will then follow in spring 2024.
And finally Stockport, Trafford, Tameside, south Manchester and the remaining parts of Salford will have franchised buses running by the end of 2024.
In addition, Mr Burnham said on social media on Monday (14 March) that bus passengers could soon be travelling across the city-region while paying no more than £2 for adults or £1 for children for a single trip.
Why is this happening now and what will happen next?
Instead the decision and what led up to it was all declared to be entirely lawful.
Invitations to negotiate will be issued shortly to prospective providers of bus services in Bolton and Wigan, as well as in parts of Salford and west Manchester.
The Greater Manchester Combined Authority (GMCA) says there has already been considerable interest in running the franchised bus services, from established large companies in the sector through to local small and medium-sized enterprises (SMEs).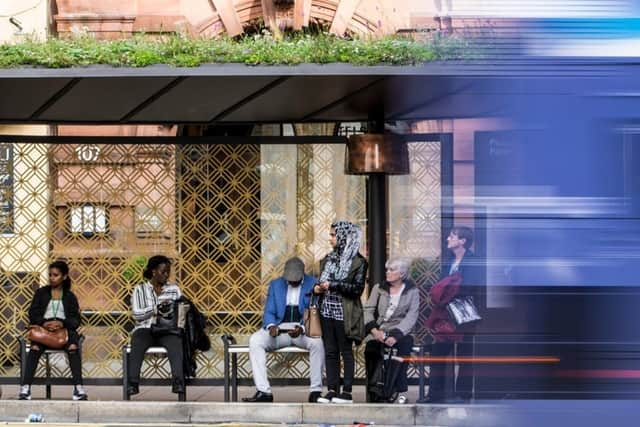 Improving public transport connectivity around the city-region is a key part of Greater Manchester's leaders' vision for the Bee Network.
Subject to agreement with government, this will be supported by an initial £1.2bn five-year programme of investment, with £438m going to improving buses, routes and services.
This includes £205m for new electric buses and infrastructure, £202m to improve bus services with new bus lanes, corridors, and junctions, and £30m to improve passenger information, fares and ticketing.
Greater Manchester has also announced that Vernon Everitt, a former senior manager at Transport for London (TfL), has been appointed the city-region's new Transport Commissioner.
What has been said about the bus reforms?
Mr Burnham said: "The court ruling means we now have the green light to deliver on our plans to deliver a London-style public transport system.
"We will make travelling by public transport more appealing, easier and, significantly, put our people before profits.
"Government has signalled its intention to support our ambitions many times over and we now need them to work in partnership with us, to help us turn our shared vision into a reality.
"I'm delighted to welcome Vernon onboard, as we deliver a new era of London-style transport for Greater Manchester. He is a great signing for this city-region.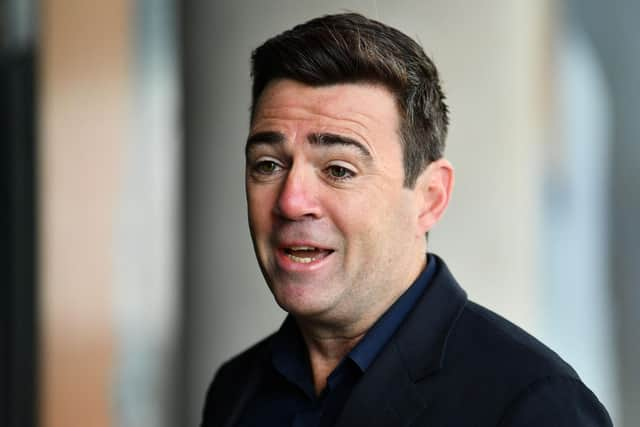 "Our new Transport Commissioner spent 14 years as a managing director at Transport for London, leading on London's integration of public transport through simple and intuitive fares, ticketing and customer information.
"In Greater Manchester we are leading the way and developing a blueprint for other city-regions to follow when it comes to improving intra-city transport and connectivity between our villages, towns and cities.
"My ambition is that soon here in Greater Manchester it will be simpler, cheaper and more reliable to get around on public transport."
Mr Everitt said: "It is a privilege to be given the responsibility to help write the next chapter of Greater Manchester's ambitious and truly transformational transport story.
"The Bee Network vision sets out a compelling plan for better transport and I will bring all my experience to the table to ensure we deliver it.
"Our integrated transport network will unlock access to opportunity and public services, and drive reduced carbon emissions and improved wellbeing, benefitting everyone who lives, works or visits here.
"I look forward to working with the mayor, councils, transport operators and people across Greater Manchester to deliver a world class public transport system."
What reaction has there been?
Trade union Unite has given the franchising plans the thumbs-up, saying it hopes that eradicating competition between bus companies for the most profitable routes will lead to a better deal for employees.
Unite general secretary Sharon Graham said: "Franchising is the first step on the road to creating a level playing field for bus workers' employment and should be used to eradicate low pay in the sector.
"Unite will seek to ensure that minimum employment standards are included in tender documents to end the misery caused by companies slashing workers' pay and conditions in a race to the bottom in order to boost their profits."
The union says it is also developing a set of minimum standards which it hopes will be included in tender documents when bus operators bid for franchise routes and packages, covering minimum pay rates, overtime rules and shift lengths.
Unite regional officer Dave Roberts said: "This is a significant step forward. The introduction of bus franchising will benefit passengers, local communities and bus workers alike.
"Unite is working closely together with both Andy Burnham and the Greater Manchester Combined Authority to ensure that our members' terms and conditions are fully protected during the introduction of franchises."