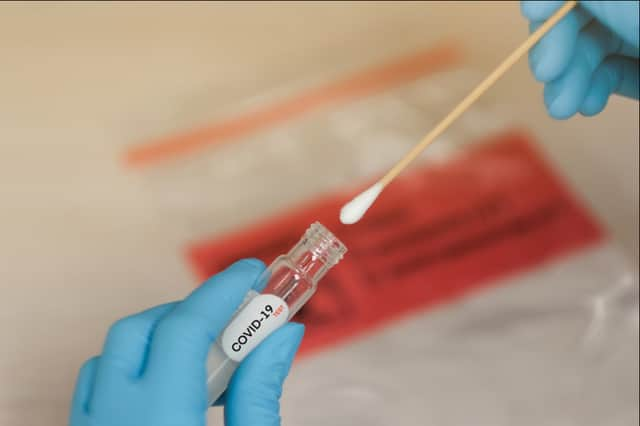 The UK Health Security Agency published a breakdown of Omicron cases in each English local authority up to 15 December on Friday afternoon (17 December).
Manchester now has dozens of confirmed cases of the latest variant and there are now some 189 confirmed cases of Omicron across Greater Manchester's 10 boroughs.
And when confirmed and suspected cases are put together, Manchester is among the 10 local authorities in England with the highest totals.
What does the data show for Greater Manchester?
The highest figures among the city-region's 10 local authorities were for Manchester, where there were 48 confirmed cases of the Omicron variant and 908 suspected ones.
This total of 956 was the fifth-highest recorded across England's councils.
The next-highest total in Greater Manchester was in Trafford, which had 26 confirmed cases and 428 suspected ones.
Salford had 440 cases (18 confirmed and 422 suspected) and there were 419 in Stockport (20 confirmed, 399 suspected).
The figures for the other Greater Manchester boroughs were as follows:
Rochdale - seven confirmed, 283 suspected; Tameside - five confirmed, 267 suspected; Wigan - 11 confirmed, 249 suspected, and Oldham - eight confirmed, 207 suspected.
Six of the 10 Greater Manchester local authority's were in the 50 English councils with the highest totals.
How is the data compiled?
Confirmed cases have been through the process of genome sequencing to determine which variant they are.
However, only about one in every six positive PCR tests are sent for genome sequencing and the process can take many days.
A quicker way to spot potential Omicron cases is to look for a marker called the S-gene, which is missing in variants such as Omicron and Alpha but present in Delta cases.
Once identified, swabs showing so-called 'S-gene drop-out' can then be sent for definitive testing for Omicron.
In these figures, it is the number of cases showing 'S gene drop-out' which have been marked as suspected cases.