Deputy Labour leader Angela Rayner has spoken out after 11 men were arrested for their involvement in "violent disorder" before the Oldham Athletic v Wrexham football match.
The arrests were made following the incident that took place prior to the match on Saturday (October 1).
A spokesperson for GMP said: "We have arrested 11 men aged between 18 and 30 years old, following the Wrexham AFC vs. Oldham Athletic FC football match this afternoon, they have all been bailed pending further investigation.
"Dispersal powers under anti-social behaviour within the Crime and Policing Act 2014 were authorised for both sets of fans who engaged in disorder and approximately 60 football fans from both Wrexham and Oldham were issued with the direction to leave."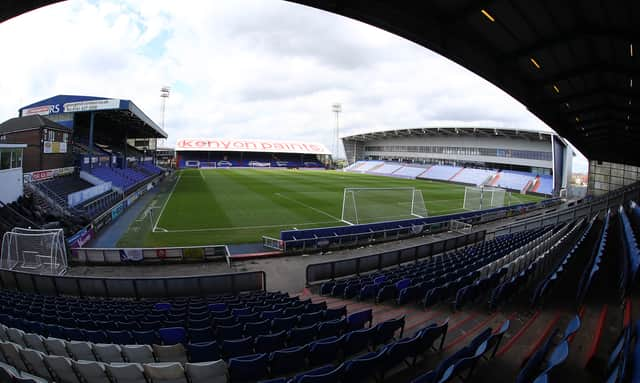 Superintendent Phillip Hutchinson, Silver Commander for this afternoon's operation said: "Disorder and violence at football matches is unacceptable and we have launched a post-match investigation to identify more offenders who will be arrested and placed before the courts, where we will seek football banning orders.
"We appreciate the passion and support that fans want to show for their team, however violent disorder and anti-social behaviour will never be tolerated in our communities."
Angela Rayner responds to Oldham Athletic v and Wrexham pre-match brawl
Deputy Labour leader Angela Rayner took to social media to share her anger about the situation, and thanked Greater Manchester Police for their work.
She said: "Disgusted to see the brawl in the streets this afternoon in Failsworth before today's match. This was the middle of the afternoon in a residential area where kids play. Thank you to @gmpolice who were on scene to protect the public."
Wrexham FC released an official statement following the match, condemning the action of a small number of their supporters.
Wrexham AFC CEO Fleur Robinson said: "We would like to thank the vast majority of our travelling fans for their incredible, passionate and vocal support at yesterday's game.
"We are sorry that the actions of a very small minority have created more negative headlines, but we can only reiterate our zero-tolerance approach to unacceptable behaviour at our matches.
"Our true supporters within Boundary Park showcased the best of our fanbase, with their support contributing to a comeback win – with players and staff all highlighting the impact this had.
"Anybody who acts to sour this reputation has no place at our Football Club, and we will continue to work with the police to ensure they face the strictest possible consequences for their unacceptable behaviour."