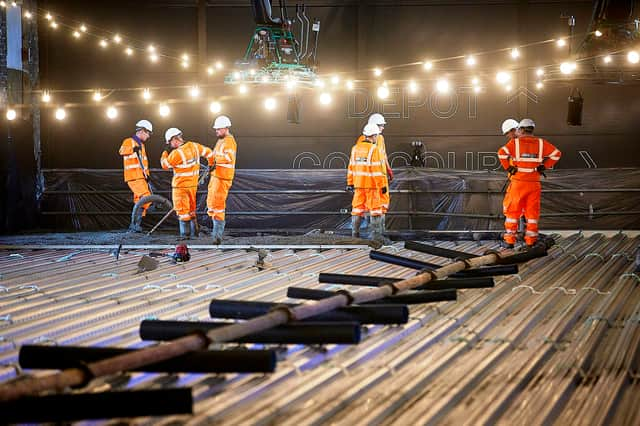 A graphene-based material called concretine is being used to create a new mezzanine level in a world-first.
Building work is underway on the new 54x14-metre mezzanine floor for the roller disco at Escape to Freight Island in Mayfield Depot, Manchester, and the use of concretine will make the project more eco-friendly and cheaper for developers.
Concretine needs less materials and less steel reinforcement, reducing C02 emissions. Regular cement production accounts for about 8% of global CO2 emissions.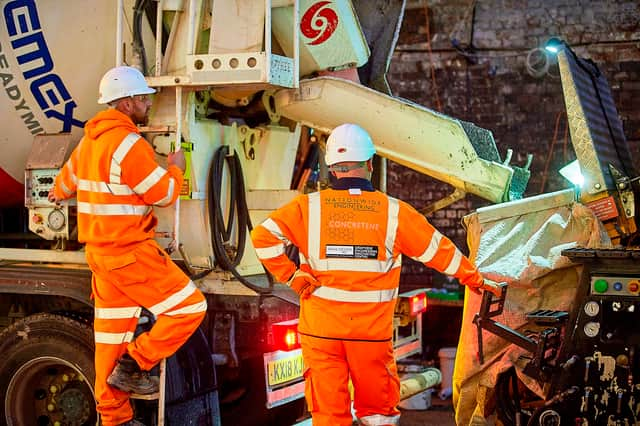 The roller disco installation is the first ever commercial use of concretene in a suspended slab and marks a huge step towards testing and developing it as a widely-used building material, allowing it to be used as a substitute for concrete on an industrial scale.
The material has been developed by the University of Manchester's Graphene Engineering Innovation Centre (GEIC) and Nationwide Engineering, a company co-founded by a former University of Manchester civil engineering graduate, Alex McDermott.
Mr McDermott said: "As world leaders in Graphene Enhanced Concrete technology, the interest from the international building industry has been beyond expectations, as looming legislation is forcing significant carbon reductions throughout construction."
James Baker, CEO of [email protected], added: "This Manchester-based technology can also contribute to levelling up by positioning our region as a global R&D centre for sustainable materials for the construction industry – attracting investment, creating new businesses and offering high-wage jobs."