Work is under way on a £1.5m new cycling hub in a Manchester park which it is hoped will help more people get on their bikes.
The community facility at Wythenshawe Park is taking shape and will provide somewhere with no traffic for residents to learn to ride bikes or to improve their skills on two wheels.
The hub will be based around the existing athletics track in the park and has been hailed by both Manchester City Council and British Cycling.
What is the cycling hub in Wythenshawe Park?
The idea of the cycling hub is to provide a traffic-free environment for both new and experienced riders alike.
There will be an area where people can learn to ride, a skills zone, a pump track featuring obstacles such as rollers and banked turns which is designed to be ridden without pedalling, woodland trails and a family route.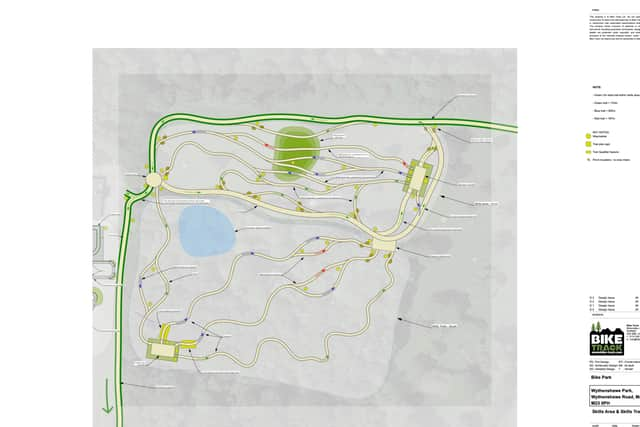 The council says the hub will be free to access and there will also be opportunities to book cycling lessons with trained instructors at beginner, intermediate and advanced levels.
Development of the hub began late last year and it is hoped the facility will be opened to the public this summer.
Why is the hub being created and how is it being funded?
The council hopes the hub will encourage more Mancunians to learn how to ride a bike and get out and about on two wheels more often.
It is also hoped the facility will be a place where groups such as Simply Cycling and Nacro can work.
The investment in Wythenshawe Park is costing £1.55m and Manchester City Council successfully applied to the Places 2 Ride Fund.
The programme, which is being delivered through a partnership between British Cycling, MCR Active, Sport England and the Department of Digital, Culture, Media, and Sport (DCMS), offered £500,000 to the Wythenshawe Park scheme.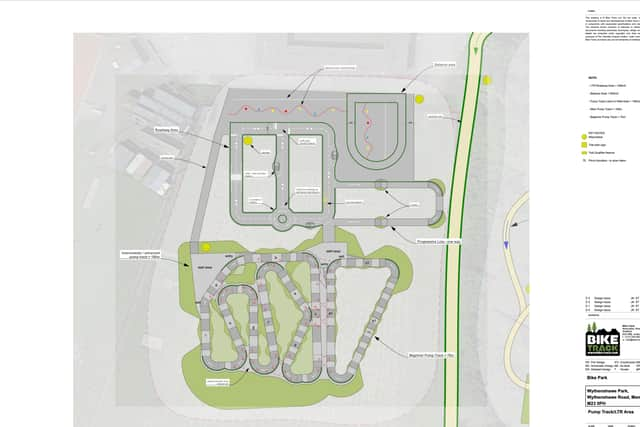 Manchester City Council then match-funded this through its Parks Development Programme.
The local authority says the cycling hub is also part of a larger programme to improve the sports facilities in Wythenshawe Park.
Money has already been spent on the tennis courts there, and preliminary work is taking place to look at upgrading the athletics track, sports pitches and changing rooms.
What has been said about the cycling hub?
Coun Rabnawaz Akbar, executive member for neighbourhoods at Manchester City Council, said: "This is a brilliant investment from both Manchester City Council and Sport England, via the Places to Ride programme.
"Parks and public spaces are important for local communities and the development of this cycle hub is a great scheme.  
"The council is dedicated to encouraging more cycling in and around the city. The Wythenshawe Cycling Hub is a good starting point to get more people on their bikes and to help people improve their confidence in a safe area.  
"We hope that cyclists of all abilities and ages enjoy the park and the facilities available - I can't wait to go down!"
Robert Pickering, lead cycling delivery manager for the North West at British Cycling, added:  "British Cycling is delighted, that through the award offer from the Places to Ride programme alongside the joint and significant investment from Manchester City Council, an exciting range of new cycling facilities is being built in Wythenshawe Park, Manchester."