A new primary school which is being built in the heart of Manchester is continuing to take shape as more details about the project have been revealed.
Building work on Crown Street Primary School on Deansgate is now well under way, though it will be a while yet before the first youngsters head through the doors to begin their learning. It is part of a large regeneration project which also involves building thousands of new homes as well as bringing a variety of leisure, entertainment and retail businesses to the area. It has also now been announced who will run the new primary school - and it is an organisation already involved in education in the city.
What is the new primary school taking shape, where is it and when will it open?
Crown Street Primary School is currently being built on a site at the end of Deansgate which is part of the Great Jackson Street area at the southern end of Manchester city centre where extensive construction and redevelopment work is happening.
The school will be located between two tower blocks and plans for it were initially approved in 2020.
When it is opened it will have 210 places for children to learn. It will start off with a 26-place pre-school class and a 30-place reception class. It will then expand in size as pupils move through the school until it has pupils in each year group from pre-school all the way through to year six. There will also be an on-site day care setting for children younger than three.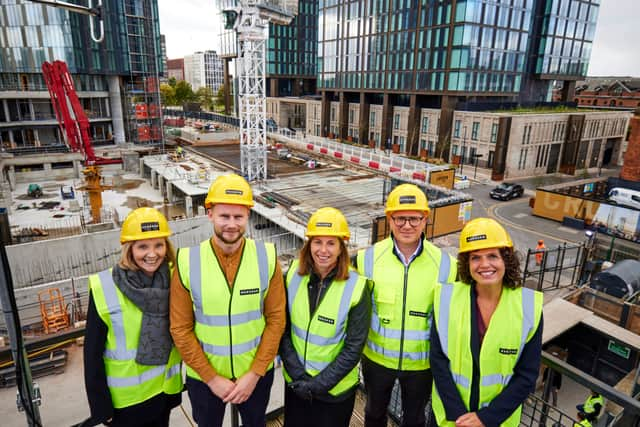 The first pupils are expected to take their seats in its classrooms in September 2024. It has also now been announced that the school will be run by the Laurus Trust. The organisation is already involved in education at both primary and secondary levels across Greater Manchester. Its group of schools currently includes Didsbury High School in Manchester and Woodford Primary School in Stockport.
The Laurus Trust was the preferred operator of Manchester City Council and the Department for Education agreed with this decision. The school is part of a huge project being overseen by developer Renaker which includes more than 6,300 new homes, a city centre park with a children's play area, medical and dental facilities, independent restaurants and bars and a cookery school.
What has been said about the new primary school?
Coun Garry Bridges, executive member for early years, children and young people at Manchester City Council, said: "As more people move into the city centre and make it their home it's really important we make sure they have the infrastructure they need to let them live their lives - whatever stage they're at.
"Having a good local school on their doorstep is what every family wants and we're determined to make sure this is something that is also available to our fast-growing city centre community.
"With the Laurus Trust on board Crown Street Primary looks set to be a brilliant school in the heart of our city that should serve generations of families and children in the city centre for years to come."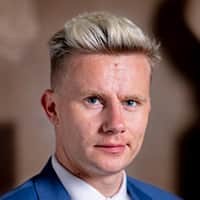 Linda Magrath OBE, CEO of the Laurus Trust, said: "We're honoured and delighted to have been chosen by Manchester City Council to run Crown Street Primary School. It's incredibly exciting to be entrusted with the opportunity to run the first new primary school to be built in the city centre in twenty years.
"We can't wait to turn our vision into a reality for the children of Manchester by ensuring they benefit from an education that will open the door to the future of their choice and equip them with the knowledge and skills they need to succeed in life."
Daren Whitaker, MD at Renaker, said: "We're delighted to be building a new city centre primary school for the local community, working closely with the city council and Laurus Trust. As majority landowner within this part of the city, we're leading the transformation of this new city centre district.
"The creation of sustainable neighbourhoods for the long-term which include high quality homes and amenities catering to the needs of residents and the local community, is really important to us, and we're proud to be developing the much-needed infrastructure to enable people to call the city centre their home."