As part of the ambitious scheme 26 electric cargo bikes and six trailers will be made available, allowing businesses and community groups to hire the bikes but also as an option for residents across the city.
The bikes, which can travel at speeds of up to 15mph, are able to comfortably carry a weight of 250kg allowing people to transport cargo with ease, and help reduce reliance on motor vehicles.
The scheme was made possible after Manchester City Council successfully bid for a £173,000 grant from the Energy Savings Trust, supported by the Department for Transport.
City council leader Coun Bev Craig said: "We know that some of the biggest emissions come from travelling less than a mile, less than a kilometre and places like the city centre, we see that most of all.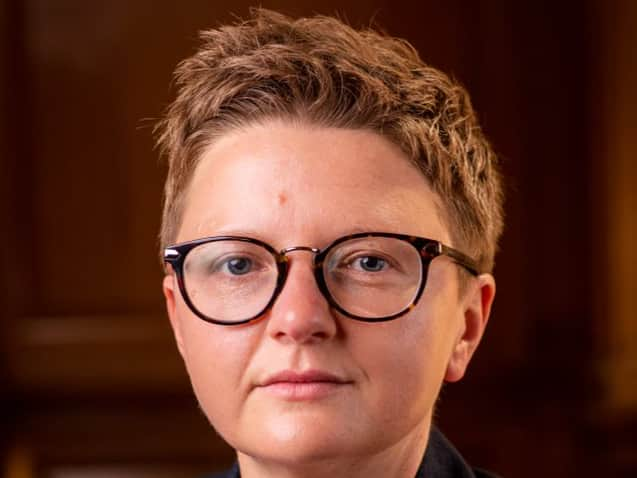 "To be able to have an environmentally and sustainable way but also being able to navigate Manchester's roads a little bit quicker and easier I think it's a good shout for people looking to move things about in terms of the city centre but also reducing their overall carbon footprint."
Seven organisations, including the council, will be partners in this project so that a viable and well-used fleet of eCycles can be established in the city.
In the coming weeks bikes will be distributed to partners, with the central depot of bikes for hire opening in the first weeks of February.
The council is one of the several groups who will begin using the eCargo bikes as part of day-to-day operations with Parks, Cemeteries and Neighbourhood Services teams all signed up to take part.
As part of the project a number of cargo trailers will also be made available so that people with non-electric cycles still have the opportunity to carry larger loads without resorting to using a car.
For public use the bikes start at £12 per day, up to 14 days of usage with checks made before their hire to make sure users have the appropriate level of cycling proficiency to ride.
Businesses will be able to loan the bikes for longer periods of time allowing them to find out if they would work for their business model.
Manchester Bikes, the group tasked with the operation of the scheme has launched a website - www.manchesterbikes.co.uk/cargo - where more information can be found.