End of life charity Marie Curie are encouraging the nation to come together for the National Day of Reflection on Wednesday 23 March and remember the family, friends, neighbours and colleagues who died in the ooronavirus pandemic.
This year, the day will feature a number of community-centred events encouraging people to talk, support each other and to reach out for help.
Activities will include a minute's silence at midday and, this year, a series of Walls of Reflection across the country acting as community spaces where people can share thoughts about loved ones who've died.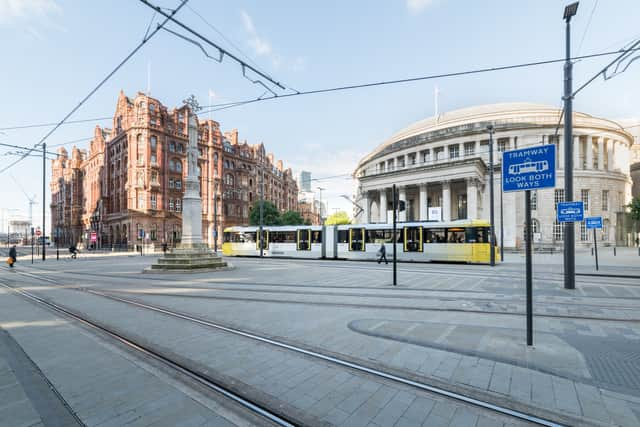 What is happening in Manchester?
Families who lost loved ones to Covid will create a yellow and red heart chalk display in St Peters Square in Manchester and they will also be adding a blue and yellow heart in support of bereaved families in Ukraine.
Elsewhere, a school in Liverpool sharing memories of a treasured teacher who died last year and a walk across Hampstead Heath with a choir performance by Threshold Choir will take place in London.
For the second time, the National Day of Reflection is set to be marked by thousands of people across the UK including political figures, celebrities, NHS workplaces, care homes, emergency services, schools and over 300 organisations.
What is the National Day of Reflection?
The National Day of Reflection marks the anniversary of the first Covid-19 lockdown. It is held to support the millions of people in the UK who were bereaved during the pandemic and to reflect on the lives of the people lost. It is organised by Marie Curie and supported by many other organisations.