Tameside MPs say 'no other option' over leisure centre closures as massive energy bills bite
Active Tameside, which operates all the swimming pools and leisure centres in the borough, announced earlier this month the closure of three of its sites.
Watch more of our videos on Shots! 
and live on Freeview channel 276
Visit Shots! now
Two Tameside MPs have described the looming closure of three leisure centres – including Ashton's swimming pool – as 'disappointing', but say there is 'no other option'.
Active Tameside, which operates all the swimming pools and leisure centres in the borough, announced earlier this month the closure of three of its sites as it tries to remain financially viable. The trust, which is a registered charity, has confirmed that Active Ashton, Adventure Longdendale and Active Etherow will shut in early September.
Active Ashton has two swimming pools and a gym, Adventure Longdendale contains a trampoline park, laser zone and soft play area for children, and Active Etherow is the trust's dedicated indoor bowling centre.
In a statement, a spokesperson for Active Tameside said that the huge increase in energy bills has taken the cost of utilities at its sites up to £2 million a year. The situation has been further exacerbated by price rises for products such as chemicals, insurance and the cost of staff.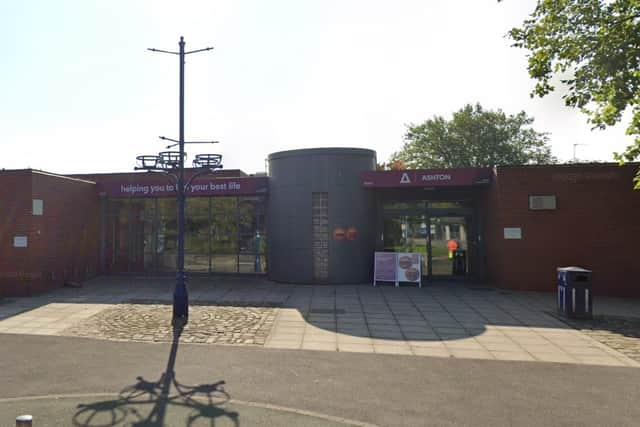 Reacting to the announcement, Ashton's MP, Angela Rayner said: "The news about the closure of Ashton Pool has obviously caused a great deal of upset and it's clear that this is extremely disappointing for our community. Unfortunately, the huge costs associated with the repair, rescue and rebuild of this run down facility have left Active Tameside and Tameside Council with no other option."
She said that some services will be relocated to the Oxford Park centre and groups and schools that currently use Ashton Pool would be offered alternatives at sites elsewhere in the borough.
However Ms Rayner added she appreciated that ' some people may find it difficult to travel further afield to other sites'.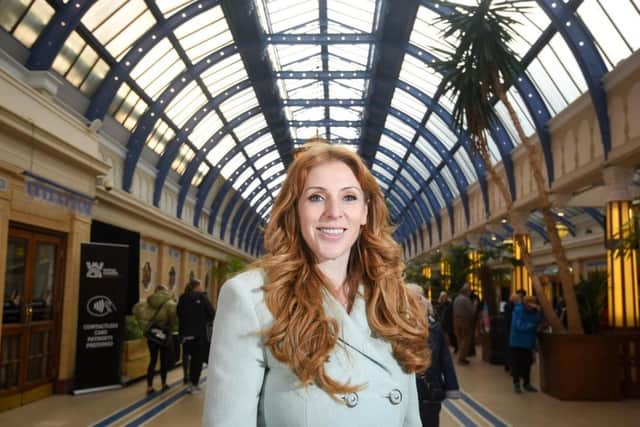 "When the council built the Tameside Wellness Centre in Denton, they made a commitment to the people of Ashton that it would be open for use before other facilities closed," she said. "They have delivered on that promise but I know that the closure of Ashton Pool is still upsetting for those that have used it for many years.
"The pool filtration, heating system and roof are all at serious risk of irreparable failure and the tiles in the pool are porous and fracturing. The utilities bill alone now stands at £270,000. Given the age of the pool, refurbishment was not viable leaving a complete rebuild as the only suitable option.
"As part of the masterplan for Ashton, the council and I will continue to work with partners – including the owners of the two shopping centres – to look at what can be done to redevelop the town centre, including the possibility of bringing in new leisure facilities."
Ms Rayner said the cost of building the new Wellness Centre had stood at £17m, and this would be significantly higher on a project starting today.
Jonathan Reynolds, the MP for Stalybridge and Hyde, said: "This is clearly deeply disappointing news, but I am aware of the incredibly tough financial position Active Tameside are in. The cost of running these facilities, particularly in terms of energy costs, has gone through the roof. There is no further financial support available from central or local government and Active must be sustainable.
"We do have some fantastic local facilities in my constituency that will remain at the heart of Active's provision, particularly at Hyde, Copley, Hattersley. and Dukinfield. I will work with Active, the council and any club or local organisation that needs help to try and secure alternative provision for the future."
In a statement, Active Tameside said that over the past 18 months the 'significant financial changes' in the national economy had 'ravaged' its financial capacity to remain financially viable as an organisation.
"Our key stakeholder, Tameside council, although highly sympathetic to our plight again faces its own challenges and unfortunately any additional financial support cannot be offered," a spokesperson said.
"Unfortunately, due to the amount required it is with deep regret that we must announce the closures of three of our sites; Active Ashton, Adventure Longdendale and Active Etherow. The sites have been selected on their current levels of subsidy and the physical fabric of the site, has also been considered.
"We understand this will have a significant impact on our community but unfortunately all possible cost cutting measures have already been taken, this is the only option to secure the future of our other eight centres and facilities."
A Tameside council spokesperson said: "Active Tameside's proposal to close three facilities is of course disappointing for everyone especially Active Tameside.
"However, with rising energy costs and inflation, Active Tameside do not have sufficient revenue to sustain their current business model and need to close some sites in order to secure the future of the whole leisure offer.
"The council's finances means that it is not in a position to pay more for the services and sadly like other sports trusts, Active have not been able to access any government support to deal with the excessive energy costs."