Passengers using one of the Metrolink lines in Greater Manchester may soon find it easier to combine cycling with taking the tram as new storage facilities for bicycles are being installed.
Transport for Greater Manchester (TfGM) is spending around £1.2m on places to leave bikes at eight stations along the Bury line, saying people can be deterred from cycling or scooting to a tram station if there is nowhere safe to leave their bike or scooter when they get there.
Transport bosses are hoping to encourage more people to swap their cars for active travel when making shorter journeys of up to a few miles and say they have started improving cycle storage facilities at some of the older stations on the Metrolink network. It is hoped that all the work on the new facilities will be finished by the middle of May.
Where are new cycle storage facilities being installed on the Metrolink network?
The eight Metrolink stations on the Bury line which are getting the new or upgraded cycle storage facilities are:
Around £1.2m is being spent on the new facilities, which include covered Sheffield stands for cycle parking with lighting and CCTV. Work has already got under way at Radcliffe station and TfGM is hoping that all the new and upgraded facilities will be in place for passengers to use by mid-May.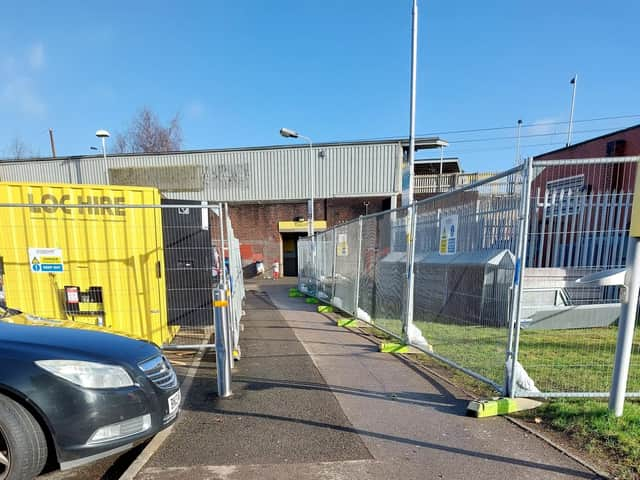 The scheme is being paid for through the Mayor's Challenge Fund which is supporting the delivery of new cycling, walking and wheeling infrastructure as part of the Bee Network, Greater Manchester's vision for an integrated public transport and active travel network.
Transport bosses say around 500 million journeys of less than three miles are made by car in Greater Manchester every year and it is hoped that providing improved active travel infrastructure around public transport facilities such as Metrolink will encourage more people to leave their cars at home when making shorter trips.
TfGM says work on the new facilities is taking place during the day and measures have been taken to reduce noise and disturbance. Tram services are unaffected by the work.
Information on cycle parking across Greater Manchester, including how to join the Bike Lockers Users' Club to gain access to lockers at Metrolink tram stops and railway and bus stations in the city-region can be found on the Bee Active section of the TfGM website here.
What has been said about the new cycling facilities?
"Building these cycle parking facilities at local Metrolink stops, where there is currently no suitable provision for leaving a bike, will give an additional choice to local people who don't live within an easy walk of their local station.
"I hope after completion, they are well used and enable more people to utilise the Bury line of Metrolink."