Monday morning has seen a return to rain showers for many in Greater Manchester this morning.
It is expected to stay wet throughout most of the day, according to the latest Met Office weather forecast.
Rain is likely until around 10pm tonight with highs of 9C and lows of 4C.
Tomorrow is expected to be a brighter day with early cloud giving way to some sunny intervals from lunchtime.
Wednesday will remain largely dry but cloudier and mild at 9C during the day.
Thursday however, will mean a return to rain showers but they are expected to be light ones, again with highs of 9C.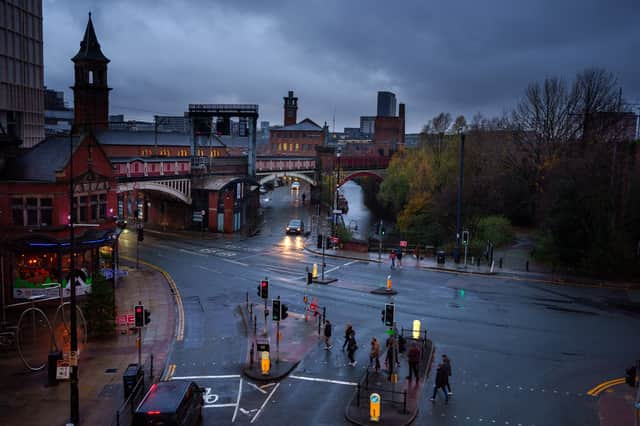 On Friday morning, light rain will give way to largely cloudy conditions which are expected to remain heading into the weekend.
Friday will be a cold but drier day, with some sunny spells anticipated in the afternoon and highs of 4C.
The Met Office has warned the weather will be 'changeable' this week with some 'unsettled' spells but there are no weather warnings in place.