'Every animal rescue centre is full': how cost of living crisis is impacting Manchester's pets
As the cost of living crisis worsens, more and more people are giving up their four-legged friends.
Watch more of our videos on Shots!
and live on Freeview channel 276
Visit Shots! now
It's not just humans that are affected by the cost of living crisis.
More and more people are deciding to give up their pets to cut costs at home – either by surrendering them to a shelter or abandoning them.
In 2021, more than 100 animals per day were abandoned, according to recent data from the RSPCA. And that figure is set to rise as we enter the difficult winter months and energy bills will increase.
Jenny Herriot, rescue and surrender manager at Saving Strays in Bolton, says that there has been an increase in people surrendering their pets recently, and it has been an "absolute nightmare."
"To be quite honest, it's total madness. Every rescue you speak to is full," she added.
Saving Strays currently has 65 cats waiting for homes and have recently had to rehome a whole range of animals, including dogs, rabbits, alpacas and a pig.
Signs of the effects of the cost of living crisis are appearing in all aspects of the organisation's work – from a lack of much-needed donations to a decrease in people looking to adopt.
Jenny said: "We rely on the donations and the good will of people. That's how we survive.
"People haven't got the money to be able to give. If they do give, it's not like it used to be because people can't afford it.
"The animals are waiting for their forever homes and people are prioritising on the bills."
Animal shelters, like many other organisations and industries, are still feeling the effects of the coronavirus pandemic when lots of people decided to become pet owners, and Jenny thinks that this is another reason why rescue centres like Saving Strays are overrun.
She said: "People are returning back to work, and taking holidays and the cost of living – they're finding that they can't keep the animals.
"They're coming in to us thick and fast."
But at least these people are deciding to take their animals somewhere they know they will be safe and cared for. This is not the case for every animal coming into contact with rescue centres.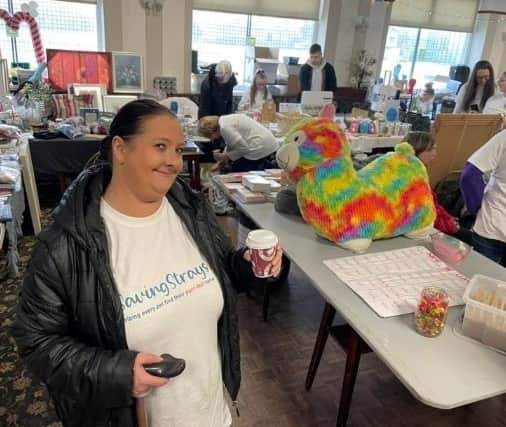 Dermot Murphy, Chief Inspectorate Officer at the RSPCA, said: "The idea of putting your cat in a cat carrier and taking them to a secluded spot in the woods before walking away, or chucking your dog out of the car and driving off leaving them desperately running behind the vehicle, is absolutely unthinkable and heartbreaking to most pet owners - but sadly we are seeing animals callously abandoned like this every single day.
"We understand that sometimes the unexpected can happen - the pandemic and cost of living crisis proved that - but there is never an excuse to abandon an animal. There are always other options for anyone who has fallen on hard times and can no longer afford to keep their pet."
Jenny's advice for anyone struggling with looking after their pets is to look out for deals on pet food and shop around.
She also points out that there is financial assistance available for cat neutering and chipping from Cats Protection.
If you are interested in adopting from or donating to Saving Strays, more information can be found on their website.