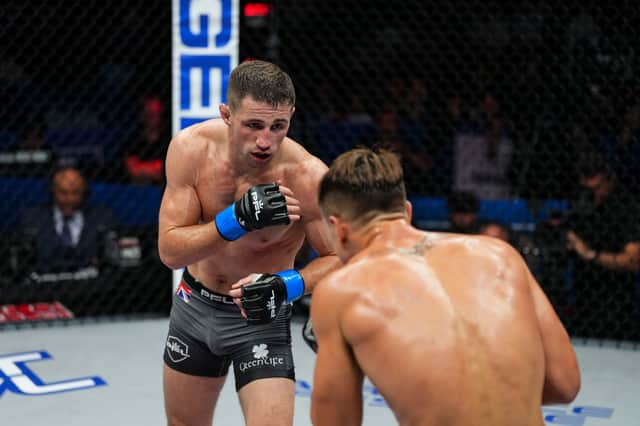 When Manchester MMA fighter Brendan Loughnane steps into the cage later this month, it will be with a $1m jackpot and a world title belt on the line.
Brendan, who was brought up in Fallowfield, has made it through to the featherweight showdown in this year's Professional Fighters League (PFL) season and will face Bubba Jenkins to be crowned champion at the world-famous Madison Square Garden in New York. Ahead of the biggest fight of his life, Brendan spoke to ManchesterWorld about how a lifetime of training and dedication to his sport is coming down to five rounds and 25 minutes on 25 November and how it would mean "everything" to him to bring the title back to Manchester.
He also spoke about wanting MMA fighters to be as well known in their home city as other Mancunian sports stars such as its footballers and boxers.
What is Brendan's world title fight and how are his preparations going?
Brendan will fight for the featherweight championship belt at the PFL World Championship on 25 November in New York against American fighter Bubba Jenkins. Unlike other mixed martial arts promotions, the PFL runs a league season each year with a round-robin stage before the top fighters in each weight class progress to the playoffs. When only two are left, they meet for a winner-takes-all showdown with $1m and the title on the line.
ManchesterWorld caught up with Brendan as he came to the end of his pre-bout fight camp in Thailand, during which he has surrounded himself with North West MMA talent including Liverpool's Darren Till, who is on the roster of the sport's biggest promotion, the Ultimate Fighting Championship (UFC).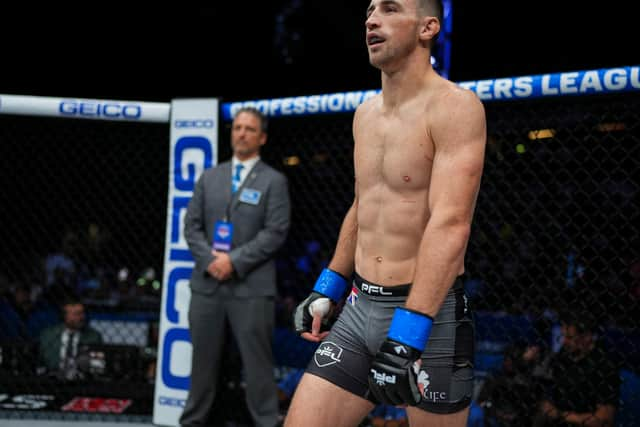 Brendan, 32, has been going to Thailand for around a decade now in preparation for his fights and says he is definitely ready for the biggest match-up of his career.
He said: "We're flying. Training has gone great and I can't wait to perform. I feel good, fight-ready and excited. It doesn't get any better than a world title and it doesn't get any bigger than that.
"Imagine a whole lifetime's work coming down to one night of work. That's literally how I'm looking at this.
"We've just been cracking on in training camp with everybody here and life is brilliant. I've just got the final bits ticking over, ticking those boxes, but it's pretty much all done. I just need to keep myself sharp but I'm ready to fight."
There are six title fights on the card for the PFL Championships night but there is no doubt that Brendan's clash wth Bubba is one of the most hotly-anticipated bouts of the night, a classic striker-versus-grappler clash that always gets MMA fans excited and intrigued.
Brendan said: "There are no secrets to this fight. He's going to try to hold me down and I'm going to try to punch his head off. It's that simple.
"Obviously beating Bubba would be the biggest win of my career, and that's down to the fact that it's a world title bout. I like Bubba but a victory is the only thing I will be satisfied with. I keep saying this, but I will win by any means necessary."
What might come next for Brendan after the title fight?
Brendan has previously spoken about wanting to be regarded among the world's elite 145lbs MMA fighters, which currently include belt holders such as Alexander Volkanovski in the UFC and Patricio Pitbull in Bellator. Brendan said he is up for taking on anyone in the cage but insists he is also looking no further forward than his title bout and his next opponent.
He said: "It's one step at a time. It's Bubba Jenkins, and after that it is what it is. I'm up for fighting absolutely anyone, though, and I mean that."
Brendan has now been with the PFL since 2019 and was full of praise for the organisation.
He said: "I love fighting for the PFL. When I joined it was a new organisation at the time but I've grown with them and they've grown with me. It has been great."
What did Brendan say about being from Manchester and fighting for his home city?
Brendan was brought up in the Fallowfield area of Manchester and described himself during his childhood as being "a young lad on the streets playing football".
He said: "It was good, just a typical Manchester upbringing, playing football, having a laugh".
Brendan is a Manchester United fan but realised, in his own words, he "wasn't the best" at football and got into MMA at 16 when his next-door neighbour who used to train in it introduced him to the sport.
"I just fell into fighting, it was very natural to me," he said. And unlike many fighters who first achieve a high level in one discipline of combat sports and then start adding others to their armoury to compete in the cage, Brendan started out from the beginning learning all the different styles and skills needed for mixed martial arts. It didn't take long before he was making plans to head to the top of the sport.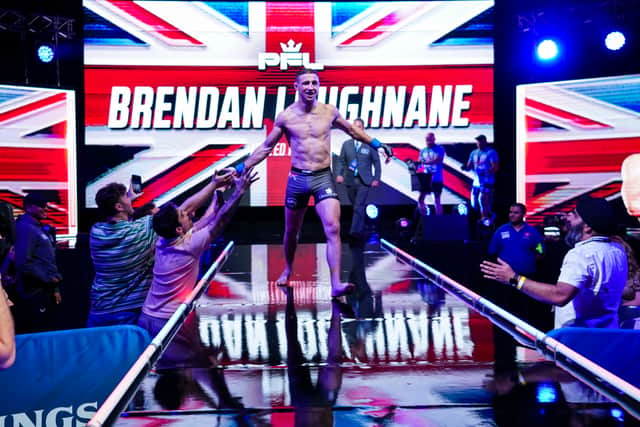 He said: "Straight away I knew this was my passion, my calling in life. I knew it was what I was good at and the rest is history."
When he is back in his home city Brendan has a base at a gym in Moss Side and, having been one of the pioneering Manchester MMA fighters in the professional ranks, is hoping more local talent will be able to follow in his footsteps.
He also reckons the city and MMA are a good match and hopes Manchester will benefit from the general rise in popularity the sport is currently enjoying across the UK, with sold-out shows and fighters charging up the rankings and challenging for belts, led by Birmingham welterweight Leon Edwards who recently became the UFC champion at 170lbs by dethroning Kamaru Usman with a dramatic head-kick knock-out.
Brendan said: "I was the first Mancunian to go to the PFL, the first to fight in the UFC. I've paved the way. Now there are UK lads in the PFL, Manchester fighters in the UFC. It's an exciting time because MMA is going through a massive boom. I hope we can do more shows in the UK because the last one was incredible. We've got the best fans.
"We're a fighting city in Manchester, we absolutely love it. We love football, we love competition, it fits hand-in-hand. "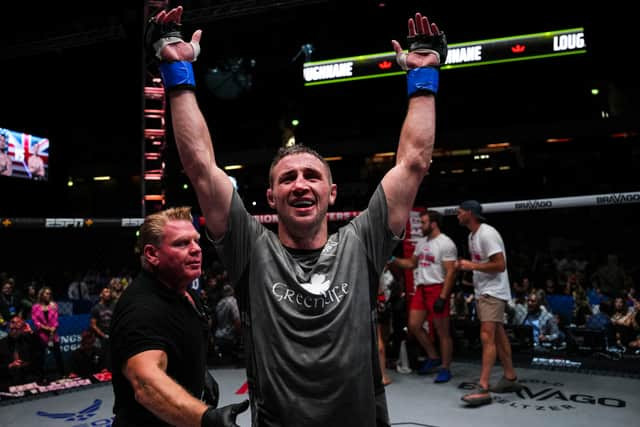 As well as increasing the profile of MMA, Brendan is setting his sights on making fighters as well known in Manchester as some of its stars in other sports, particularly a boxer who became the people's champion on his way to global belts.
He said: "I want to be among the likes of Ricky Hatton. That's always been my goal and that's what I will be striving to achieve."
Brendan described what it would mean to him to return to his home city at the end of November with the PFL featherweight title.
He said: "Being a new champion and the first ever world MMA champion from Manchester is just everything and more."