ME exercise therapy ditched over concerns it could be harmful for people with chronic fatigue syndrome
More than a decade of lobbying to stop people with the condition being recommended graded exercise therapy is finally at an end.
A Manchester man who has ME has spoken about being involved in the long campaign to get a harmful exercise therapy removed from the list of treatment operations for patients.
Adam Lowe, from Salford, was involved in workshops which brought together patients, scientists and medical experts to discuss the effect of using graded exercise therapy.
The move marks a successful end to more than 10 years of campaigning by patients, charities and organisations.
What is graded exercise therapy?
Graded exercise therapy involves patients gradually increasing the amount of physical exertion they do.
Patients and organisations supporting those with ME say this often involves people being urged to ignore how they are feeling and to carry on increasing the amount of exertion they take on.
However, one of the key symptoms of ME is post-exertional malaise (PEM), which means that too much physical strain causes a serious flare of symptoms which can last for some time.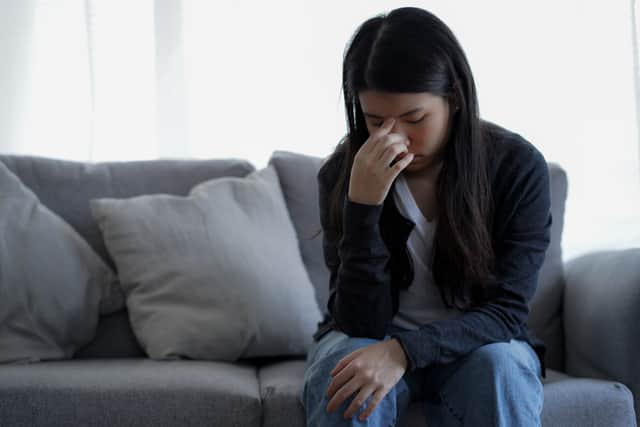 Some patients have said this has had devastating consequences on their bodies after being urged to push through any health difficulties they are experiencing.
NICE has advised doctors to recommend graded exercise therapy to patients with ME and conditions such as chronic fatigue syndrome for 14 years.
Now, though, the updated guideline advises against any programme "that uses fixed incremental increases in physical activity or exercise, for example, graded exercise therapy"
Therapy is part of a culture that needs changing
Adam said people with ME being urged to ignore the signals their own bodies are sending them when doing graded exercise therapy is part of a whole culture of how some patients have been treated.
He welcomed NICE's decision to remove the therapy and said he hoped this would encourage patients to return to the NHS for support.
Adam, 35, said: "There has been a Victorian or Dickensian attitude to patients with ME, a paternalistic one that they know best and you have to do what they say.
"I'm really pleased with the guidelines we've got now. Patients have the right to say they don't want to do a treatment.
"It seems obvious but it needed stating. You look at the evidence and data and people have been told they are mentally ill for not wanting to do a recommended treatment, have been told their children will be taken off them and have been punished for saying no to things.
"There was a survey and 80 per cent of people who answered it said graded exercise therapy had made them worse, which is quite astonishing.
"Graded exercise therapy is gone and that is really positive. It means more people will engage with the clinics again and come back through the doors.
"The clinics see around 8,000 people each year and there are around 250,000 people in the UK with ME. A lot of people don't engage with the NHS any more because they think there's no treatment for them or they will be forced to do something they don't want to do.
"Some people have found graded exercise therapy really harmful and some people have ended up in wheelchairs.
"If a patient now wants to do some stretches or a bit more walking they can do that within the framework provided. What is really important is not to ignore the symptoms and if you are getting worse, stop."
Bringing together patients, scientists and medical professionals
Adam was part of engagement workshops in 2017 and was then selected to join the committee which developed the guidelines the following year.
The development process involved reading more than 2,000 pages of evidence reviews with a committee of 21 people.
Before the guidelines were published this year NICE received a huge petition with thousands of signatures from people urging the watchdog to update them.
Adam spoke about bringing his own personal experiences of the condition to a forum which had the potential to improve the lives of thousands of patients.
He said: "There were 21 people in the room, five of us lay members. I was really surprised how much agreement there was from everybody.
"All the clinicians there really cared about the health and safety of patients and they were all agreed.
"The guidelines now show a genuine consensus and are much more patient-centred.
"What was important to me was that we really listened to the patient voice. In the past when patients haven't got better they have been blamed or told they didn't try enough.
"There needed to be more scope for us to have a say and control our treatment."
How Adam came to be diagnosed
Before he started to fall ill in 2015, Adam had an extremely active life as a writer travelling around the country to attend festivals and do workshops and also performing in Manchester as a drag artist.
He was finally diagnosed with ME in 2017, having experienced two years of what he said was like continually coming down with flu.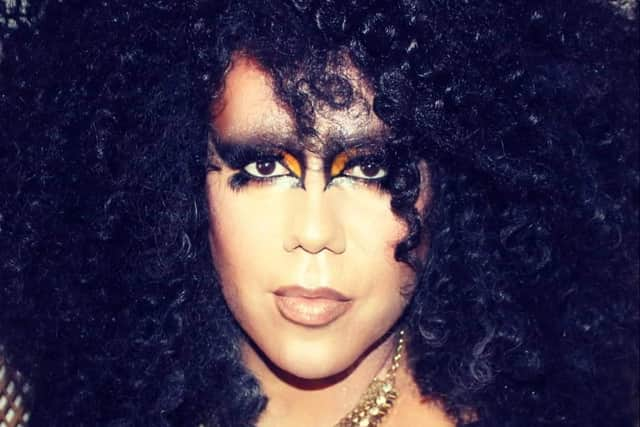 He said: "I would go and do something and then two or three days later I would get these really awful flu-like symptoms.
"I wondered if I had a really weak immune system, or if I was a bit run down from going clubbing, so I would get proper nights of sleep but then every time I went somewhere travelling for work I would have these massive crashes lasting three or four days.
"I used to perform in drag in Manchester, I would go out and see all my friends and I would perform poems at events and tour the country doing festivals and speaking at events. I was really active and busy, then obviously I got ill and everything suddenly changed.
"I remember I was going to Newcastle to do some workshops in schools around LGBT History Month. Normally I would love work like that but it was so difficult, I kept basically collapsing and had to keep stopping.
"I realised something was wrong and didn't know what. I had quite a few investigations and tests for various things.
"I went on Doctor Google and found people describing the same cluster of symptoms. They were describing my life.
"I went to the local clinic at Salford Royal and got diagnosed with ME there."
What have ME charities said about the new guidelines?
Adam worked with charity #MEAction UK after being diagnosed and hopes to start volunteering for them again having had to suspend it while being involved in the guideline development process.
The charity is now celebrating the success of a lengthy campaign around graded exercise therapy which brought numerous organisations supporting people with ME together.
Sian Leary, a spokesperson for #MEAction UK, said: "This is a huge step for people with ME. Finally science is winning over stigma and paternalism in healthcare, and we can move towards better care for the thousands living with this devastating disease.
"It's appalling that so many have had to suffer for so long, but a relief that no new patients should suffer further because of discredited recommendations.
"That's why spreading this news far and wide and getting the guideline into the hands of GPs is of paramount importance.
"We can prevent further damage if GPs know and understand this new guidance."
What has NICE said?
Paul Chrisp, director of the Centre for Guidelines at NICE, said: "As well as bringing together the best available scientific evidence, we've also listened to the real, lived experience and testimony of people with ME/CFS to produce a balanced guideline which has their wellbeing at its heart.
"NICE hopes that system partners and the ME/CFS community will work together to make sure these important recommendations are implemented."