Why a Manchester industry veteran believes oil and gas companies have a role to play in tackling climate change
Fossil fuel firms are often heavily criticised by green campaigners, but one local voice says the industry can help with the transition to cleaner energy.
Watch more of our videos on Shots! 
and live on Freeview channel 276
Visit Shots! now
Climate change is right at the top of the news agenda, and nowhere is there more debate over the transition to a greener future than over the role of fossil fuels.
Oil and gas companies are regularly targeted by environmental campaigners for heavy criticism for their contribution to pollution and whether or not they are doing enough to combat the damage.
One Manchester industry veteran, though, says the sector actually has a key role to play in a transition to cleaner energy,
And she believes there is plenty of will inside these companies to put skills and knowledge to use creating a more environmentally-friendly future.
Three decades of experience
Born in Greater Manchester just outside Wigan, Sheryl Hurst started out her career working for a small safety and risk consultancy in Warrington.
At the time the main clients for the firm were nuclear power concerns, the most heavily regulated of the UK's energy firms at the time.
However, Sheryl started work three years after the Piper Alpha disaster in which a devastating explosion and the resulting blazes claimed the lives of 167 people on an oil rig in the North Sea off the coast of Scotland.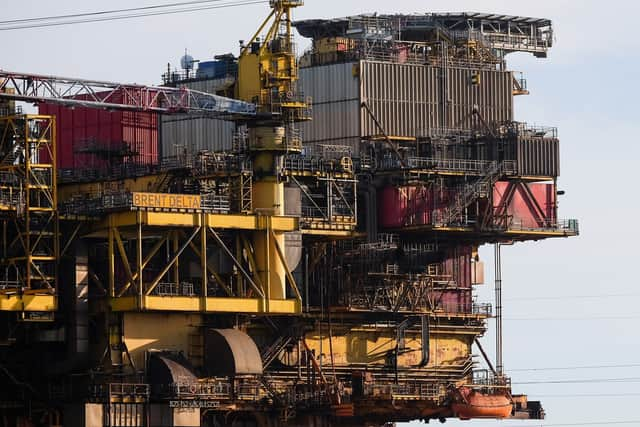 That appalling tragedy meant the oil and gas industry was coming under more scrutiny, and Sheryl transferred across to applying the techniques she was learning to oil and gas.
Now, three decades later, Sheryl works for a company called Risktec Solutions and manages a team of 20 consultants.
Her work currently includes leading the firm's efforts around Carbon Capture, Utilisation and Storage (CCUS) technology, which attempts to recover and recycle carbon dioxide (CO2) emitted during polluting industrial processes.
What do environmentalists say about fossil fuel companies?
The fossil fuel industry has an extremely poor reputation among many environmental organisations and campaigners.
Groups such as Extinction Rebellion have called for measures such as immediate halts to fossil fuel investment.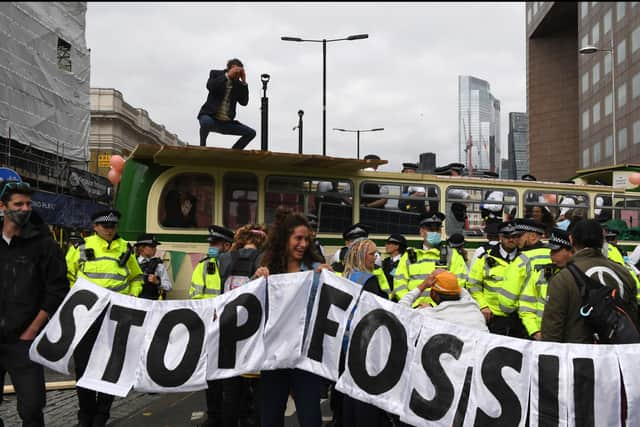 Friends of the Earth has also called on politicians to end support for the oil and gas industries and for new developments in the sector to be rejected.
Campaigners have also heavily criticised global oil companies in particular, saying they knew their activities had an environmental impact decades ago and did nothing to prevent it.
Why might the sector have a role to play?
Sheryl, though, disagrees with the gloomy assessment that oil and gas companies have no role to play in the transition to cleaner, greener energy.
She said: "I believe the oil and gas industry is well placed to tackle net zero because it has a highly skilled workforce of technicians, operators and engineers who are used to complex problem solving.
"They are also used to the offshore working environment and its risks. Offshore technology has a significant role to play in facilitating net zero, from wind power to offshore carbon capture and storage.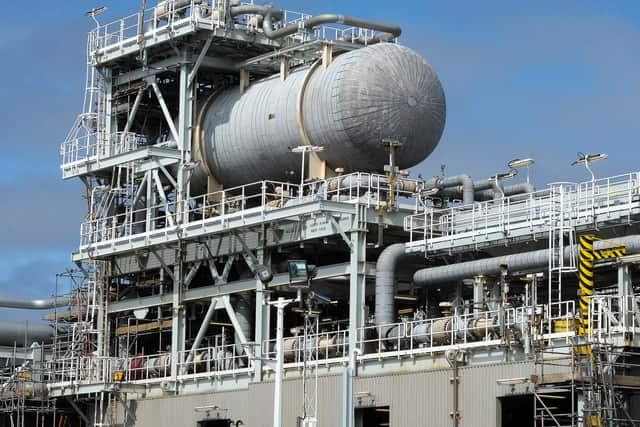 "Further, oil and gas companies in the UK are used to working in a regulatory environment that expects them to prove they understand the risks associated with what they are doing.
"They must demonstrate that the steps they are taking to manage hazards are sufficient, a so-called 'goal setting' regulatory regime.
"I believe risk management has a significant role to play in enabling the energy transition.
"Learning lessons from industries such as oil and gas, sharing knowledge across sectors, and adopting the 'no commercial barriers to safety' philosophy which is embedded in the industry will all contribute to facilitating the path to net zero, safely."
Does the industry want to be part of change?
Sheryl says that within the industry many people are aware that business cannot continue as it has done over recent decades.
She says there is an appetite for contributing to a better future and a clear acknowledgement of the scientific consensus on how the planet's climate is being altered.
Sheryl said: "Personally, I think the oil and gas industry's view of climate change is evidenced by their plans and strategies for investment in renewable energy, hydrogen and carbon capture, among others.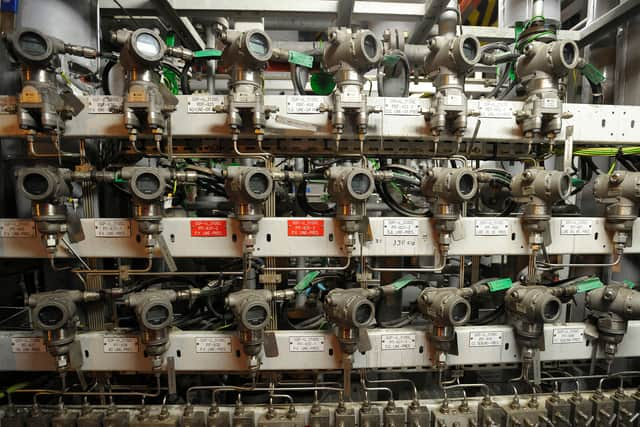 "For example, the recent round of bidding for offshore wind licenses included many oil and gas companies, which shows they're taking seriously the need to transition to alternative sources of energy.
"Climate change is real, and there has to be a transition away from fossil fuels.
"I'm pleased to see the oil and gas industry stepping up to participate in the net zero energy transition. We stand ready to play our part, as the investment filters down to developments and projects, to help make the energy transition happen."
Can the industry be trusted?
Some environmental campaigners have been reluctant to accept the idea that industries with large carbon footprints, such as fossil fuels, should then also be part of the transition to alternative energy sources.
However, Sheryl believes that achieving ambitious goals to reduce carbon output will require a wide range of participants.
She also thinks that attitudes within the sector have changed during her 30 years of working in it.
She said: "Ultimately, I think net zero is a global challenge that requires everyone, from individuals through to organisations, industries, regulators and governments, nationally and internationally, to be part of the solution.
"One of the training courses I deliver talks about the change in attitude to safety from hazardous industries, including nuclear, oil and gas and chemicals.
"These industries have moved away from believing that the general public should simply trust industries and experts, without question.
"Instead, this has changed to an environment of greater transparency, with a greater expectation that industries will demonstrate they are taking safety seriously."
What should decarbonising look like?
Sheryl believes that making some areas of the economy more environmentally-friendly are fairly straightforward, pointing to the use of wind and solar power to clean up electricity supplies.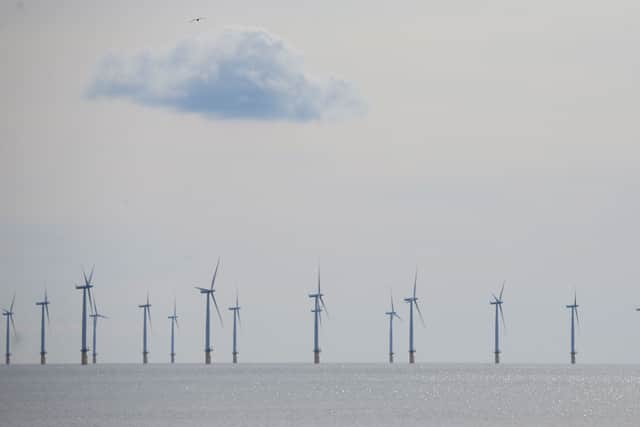 However, others, such as heating and transport, pose far greater challenges.
She said: "I think it will be important to continue investing in pilot projects to solve these challenges.
"If the energy transition does not progress, there is a risk that net zero won't be reached."