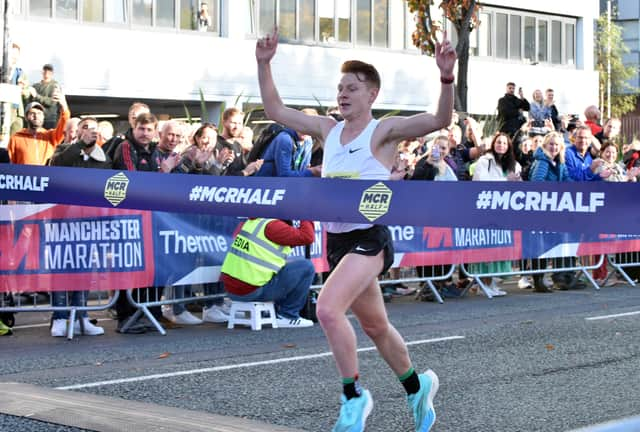 The Therme half marathon set off early on Sunday morning ahead of the marathon race - the first time that both runs had taken place on the same day.
Runners of all ages and abilities took to the streets for the popular event.
The men's elite half marathon was won by Ciaran Lewis in 1:06:10 and the women's elite by Mollie Williams in 1:15:46.
You can check the times of every runner by logging onto the official race checker here.
And we've put together a gallery of some of our favourite photos from the event.
You can also see a separate gallery from the Manchester Marathon on our website too.