Dad's plea for cash and help for 'neglected' smaller parks in Manchester - after transforming one himself
Reece Sanford has been volunteering to get his local green space looking spick and span - but has hit out at a lack of support from the local authority.
Watch more of our videos on Shots! 
and live on Freeview channel 276
Visit Shots! now
A volunteer who has been working to get his local green space spruced up has hit out at the lack of support for smaller parks from Manchester City Council.
Reece Sanford has been helping to get Southwick Road Park in Northern Moor spick and span over the last couple of years after it had become a dilapidated and overgrown mess in 2020.
However, Reece says getting support from the local authority has been hard work and volunteers have to "beg" for simple tasks such as grass cutting to be done.
And he says he has become frustrated that smaller green spaces across Manchester are being neglected, when there is money out there for flagship city centre projects such as the creation of Mayfield Park.
Manchester City Council said it appreciated the volunteers' hard work at Southwick Road Park and improvements to the green space are being considered.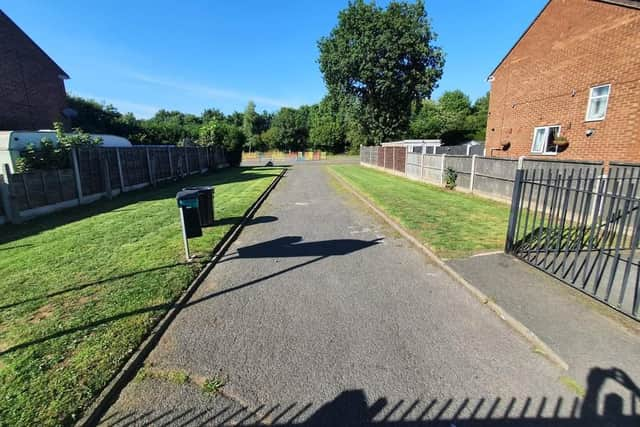 What work has been done at Southwick Road Park?
Reece said he started working at the green space around two and a half years ago after messages began circulating on social media that the site was included in a house-building plan.
At the time he said the park was in dire need of some attention and care and says the team of volunteers has done a lot of work since then to improve the look of the place.
Reece said: "My wife and I started kicking up a fuss and started trying to make things in the park look a bit more reasonable.
"If you had been in there two and a half years ago and went in now you wouldn't recognise it.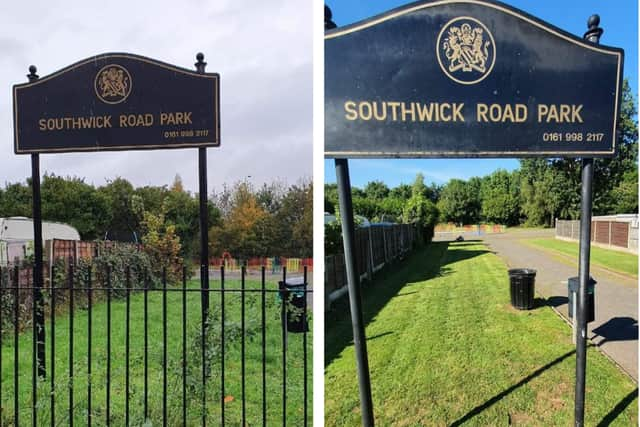 "It was in a complete state. The path from the main entrance was so overgrown with weeds and grass that I reckon we must have taken a good two and a half feet of vegetation on either side.
"There was graffiti all round the wooden fence and it looked like there had been no improvements done for decades.
"We got a load of bulbs planted at the front of the park and volunteers have literally dragged bags and bags of rubbish out of the park.
"We just feel the park had been left to go to ruin and that people would think it was such a mess there was no point doing anything with it."
What has happened with the involvement of Manchester City Council?
Reece says that over the past two and a half years of working on Southwick Road Park trying to get help from Manchester City Council has been something of a slog.
He says meetings have been held with neighbourhoods officers and the parks team but not much has come of it.
And he says it is all the more frustrating when large open space projects such as Mayfield Park, which is the result of a massive public-private venture involving the council, regeneration specialists, Transport for Greater Manchester and developers, have been completed to much fanfare.
Reece said: "Mayfield Park has had God knows how much money spent on it and yet you never see any improvements in the smaller parks.
"Volunteers like myself are begging for the grass to be cut and things like this. It doesn't seem much to ask for but it's a chore getting it done.
"The children's play equipment is so out of date and there are two basketball posts that have just been sitting there for years.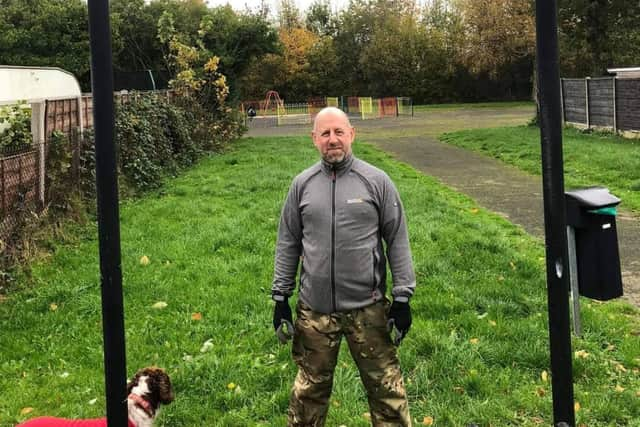 "We had an event a few months ago with about 12 people down there. Three were volunteers and the rest were council workers and we managed to get them for a couple of hours to do a bit of tidying up, but it's nothing compared to what volunteers have done.
"I've had meetings and it's usually the same excuses about cutbacks. I've said that's understandable but there should be a parks plan and there doesn't seem to be any idea of what that is.
"It's only a small park and I don't expect miracles, but I just think the smaller parks need to be presentable and encourage people to come in. It's not enticing for kids of any age to go in and enjoy.
"Before the volunteers got involved we didn't even have a bench. It had one bin and that was it. It wasn't even a nice park to look at."
What has Manchester City Council said?
Councillor Lee-Ann Igbon, executive member for vibrant neighbourhoods said: "Our grounds maintenance team works across the city to maintain our parks and keep them up to standard and we'd like to thank the volunteers who help us with the upkeep of Southwick Park.
"Our neighbourhoods and park teams are currently considering how we can invest and improve the space so it better suits the needs of the local community."