A Manchester charity is bringing health experts together in the city for an international workshop dedicated to exploring better ways of treating childhood cancer.
Friends of Rosie, which has been campaigning for better research into childhood cancers for three decades, is putting on the event this week.
The charity says too often young people with cancer do not have the option of receiving a cure and treatments can be painful and severely impact their quality of life.
The organisation is named after a Greater Manchester girl who died of cancer aged just five in 1991.
What is the event in Manchester that Friends of Rosie is organising?
Friends of Rosie is putting on the international workshop Integrating Precision Medicine into Clinical Practice for Children with Cancer in Manchester on Wednesday and Thursday (8 and 9 June).
Around 40 clinicians and researchers will gather to discuss better targeted treatments for young cancer patients.
The event will connect paediatric oncologists developing clinical trials of new treatments with scientists who are developing new technologies and approaches.
They will identify how they can better work together to improve outcomes for children with cancer.
As well as the charity's own cancer research fund the workshop is being sponsored and supported by a number of leading international pharmaceutical companies.
It is happening shortly after MPs in the House of Commons listened to impassioned pleas for a concerted effort to bring together the best practice in research, training and treatment for the disease following the death of another young girl from childhood cancer,
What does the charity say about childhood cancer?
Friends of Rosie says that many people still think childhood cancer is rare, when it is the leading killer of under-14s in the Western world.
About 1,900 children up to the age of 15 in the UK are diagnosed with cancer each year, with around a dozen young people and their families receiving the devastating news of a diagnosis every day.
The charity also says that in many cases child cancer patients face the same treatment programmes as adults, such as aggressive chemotherapies and radiotherapies.
Friends of Rosie says that in some cases the way of treating cancer in children has not changed in decades.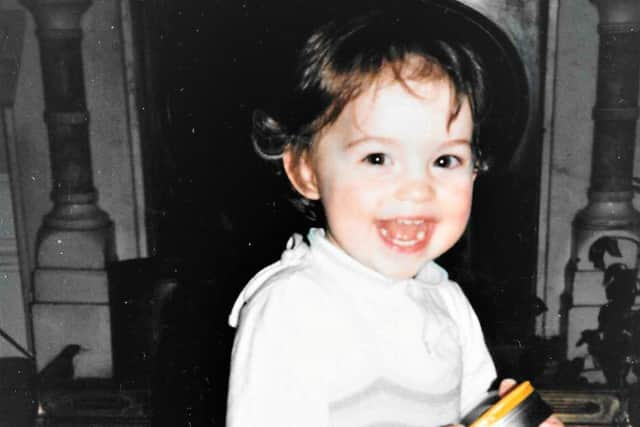 In addition, some of these treatments can leave children scarred for life, while some youngsters do not even get the option of a cure as there has been little to no research into the kind of cancer they have.
The charity also says childhood cancer, despite the death toll it creates, receives a fraction of the attention and fund-raising that adult cancer organisations receive.
The workshop in Manchester has been put together in response to direct requests from those working in the field.
What is Friends of Rosie?
Friends of Rosie has an office on Deansgate in central Manchester, with many of its trustees being based in the Altrincham area.
It was set up in memory of Bowden youngster Rosie Larkin, who was just five years old when she lost her battle against cancer.
Her devastating family and friends were determined to carry on the fight to help other children affected by cancer and launched the charity to raise money to kickstart research into the causes, prevention, diagnosis, and treatment of childhood cancer.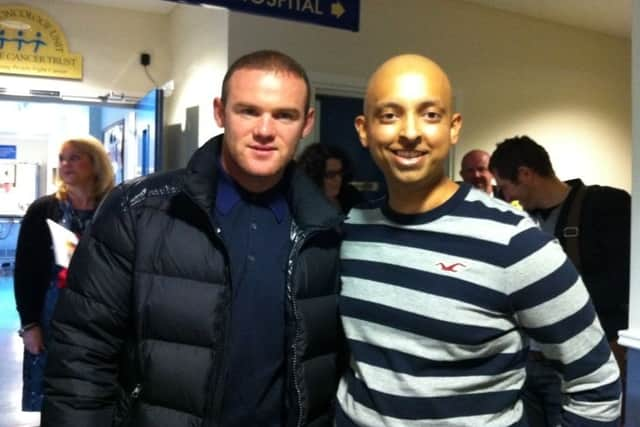 He was diagnosed with Ewing Sarcoma aged eight and after having around a year of intensive chemotherapy was in remission for 14 years until he was diagnosed again when he was 21 following a freak accident at the gym.
He endured more months of high-dose chemotherapy and radiotherapy and had his left collarbone removed.
He said going through the process a second time made him angry at the lack of progress in treating cancer, with the options open to him being virtually the same for both his cancer battles.
What has been said about the event?
Friends of Rosie chair, Felicity Goodey, said: "This international gathering is exactly the sort of initiative MPs called for during their impassioned debate.
"There has been some progress over the years but too many children have little or no chance of survival and most are left with life-changing effects of treatment.
We are indebted to the chairman of our scientific advisory board, Professor John Hickman, for suggesting this workshop and driving it forward.
"It has attracted the attention of some of the world's biggest pharma. companies and we look forward to welcoming scientists and clinicians from around the world to Manchester."