High-profile Mancunians have been using their influence to urge politicians to pass new laws against trophy hunting.
Musician Liam Gallagher, boxer Ricky Hatton and actor and conservationist Bill Oddie have given their backing to a bill which is being considered by MPs this month.
If it passes and becomes law, it would prevent trophy hunters bringing the remains of wild animals they have killed back into the UK. The Campaign to Ban Trophy Hunting says British shooters are responsible for killing hundreds of creatures, including endangered ones, each year. The campaign says preventing the remains of animals killed for fun being brought back into the country would be a major step towards eliminating trophy hunting, which it called "senseless" and "cruel".
What have the Manchester celebrities said about trophy hunting?
MPs will consider a private members' bill originally lodged by Conservative politician Henry Smith in the House of Commons on 17 March. It would ban the importing of trophy hunters' kills into the country. The proposed legislation has its report stage and third reading in Parliament this month.
Celebrities have been keen to spread the word about the legislation and have urged politicians to pass it as well as speaking out strongly against trophy hunting and those who take part in it. The bill's Manchester supporters said it is wrong to allow people to hunt and kill animals which are becoming rarer and could disappear entirely without more being done to protect them.
The bill is named Sally's Law after a tiger cub rescued from trophy hunting in South Africa during an investigation by the Campaign to Ban Trophy Hunting.
Former Oasis frontman Liam Gallagher said: "What century are we living in? How can we call ourselves a civilisation if we think murdering animals for a laugh is OK?
"Trophy hunters are spoilt little brats; haven't they got enough toys to play with? They're wiping out wildlife. Soon there will be nothing left for them to kill. How are we going to explain that to future generations? Let's get it banned."
Former boxing world champion Ricky Hatton said: "It's wrong and it's cruel that people are killing animals and calling it sport. It's time that the powers to be, do the right thing and keep their promise to ban trophy hunting."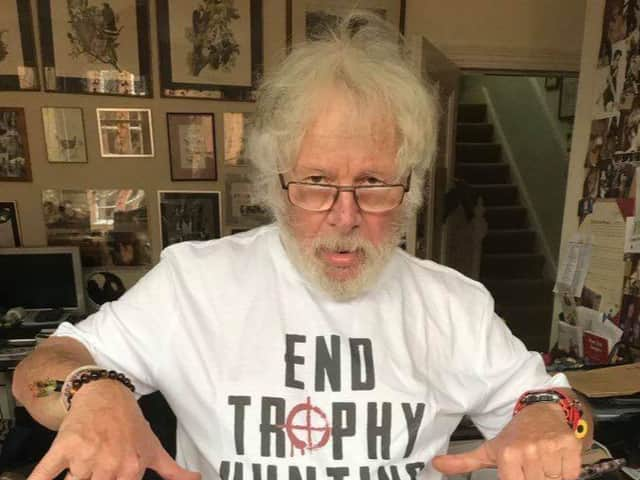 And Rochdale-born Bill Oddie, who used to present the nature programme Springwatch, said: "Elephants, lions, leopards, cheetahs and rhinos are all fighting for their lives. We could see all of them go extinct within a generation.
"When you have got a scattered, dwindling population, the loss of a handful of animals doesn't just cause a ripple effect - it can be like a tsunami wave. Trophy hunting has always been senseless cruelty. Letting people kill them because they think it's entertaining is just insane."
What has the campaign against trophy hunting said?
Ahead of the bill's third reading the campaign says a ban on bringing the remains of killed wild animals back into the country has cross-party support at Westminster. The idea was included in the 2019 Queen's Speech and both the Conservative and Labour parties have put it in their election manifestos.
The campaign says hundreds of endangered animals, including lions, elephants, giraffes, and polar bears, are shot and killed by British trophy hunters every year.
Currently these hunters are permitted to import the remains of these animals into the UK for taxidermy and trophy display in their homes.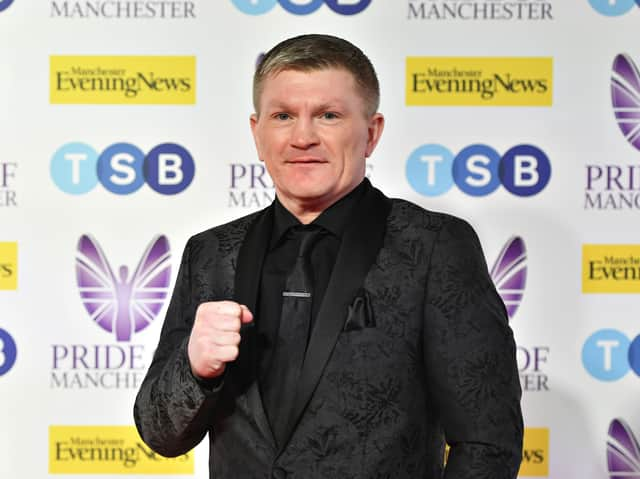 The Campaign to Ban Trophy Hunting was jointly set up in 2018 by Eduardo Goncalves, former WWF international director Jean-Paul Jeanrenaud, legendary explorer Sir Ranulph Fiennes OBE, and actor and leading animal advocate Peter Egan. It has attracted support from across the political spectrum and from an array of famous faces.