Manchester boss goes viral explaining why his company is bringing in a four-day week for staff
The rising cost of living has been cited as a significant reason for the move.
Watch more of our videos on Shots!
and live on Freeview channel 276
Visit Shots! now
A Manchester boss who posted online about his company giving a four-day working week the green light has spoken about his post going viral on LinkedIn.
Managing director Gareth Hoyle's explanation of the move by Marketing Signals, based in Altrincham, has been viewed more than 20 million times.
The company says one of the most important reasons behind giving all its staff three days off per week rather than the more typical two is the spiralling cost of living.
Gareth says he is shocked by the response to his post and suggests its popularity clearly shows this is something which employees today are looking for.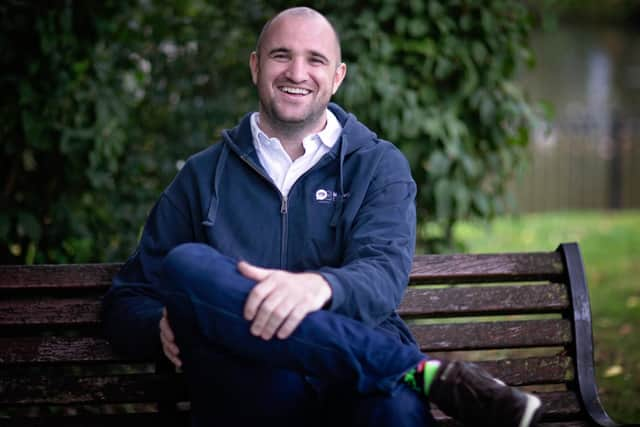 What is Marketing Signals doing?
The search engine marketing agency announced that it will introduce a four-day working week for all of its full-time staff from next month.
One reason for implementing it came from the rise in cost of living which led to one of the employees asking for a change in working hours due to soaring childcare fees.
However, the company says it also wants staff to use the extra free time to do something they enjoy and hopes it will also make the firm more productive by prioritising the quality over the quantity of time employees spend at their desk.
There will be no loss in pay or benefits for the staff, which Marketing Signals hopes will create a better work-life balance.
What happened when managing director Gareth Hoyle wrote about this online?
Managing director Gareth took to LinkedIn to share the news about Marketing Signals' move to a shorter working week and wrote a post about it which can be viewed here.
It had an absolutely incredible response and has been viewed more than 20 million times with over 600,000 reactions and more than 9,000 comments.
Announcing the move, Gareth said: "My motto has always been don't live to work and don't work to live and if Covid-19 has taught us anything it's that it's important we look after ourselves first.
"It's important that my staff feel valued and understand life outside of work is just as important."
The four-day week is not the only major change Marketing Signals has made over the past couple of years with the business also transferring from a model based around the office to one which puts remote working first.
What has Gareth's reaction to his viral post?
Gareth says he has been slightly stunned by the scale of the reaction to his post but also that it clearly shows a desire for an alternative to long-hours cultures in the workplace.
He believes employers need to take note of the level of interest in his writing about the four-day week and take it as a hint of the idea's potential popularity among the workforce.
He said: "I'm literally overwhelmed and shocked by the response to the post. I have had posts go semi-viral (I once trended in Twitter in India!) but never anything like this.
"I think it shows what the modern workforce is looking for - especially as a lot of employees will feel they won the trust of their employers during the pandemic and are now maybe not too pleased about going back to the old way of working.
"I knew I would get a lot of comments as many people share their four-day week idea but rarely do they give implementation guidance. That is where we are different and also why I am happy to spend the time I do answering the questions in the comments.
"I hope the business owners and managers read the comments as well as the employees. I think the traction the post has gained (over 36million views as I type this) shows that the change is coming and hopefully we are at the tipping point for many others that are considering this.
"I understand that not every business or role will be able to implement this scheme. I do feel that where employee output can be clearly measured and managed, there is no reason why the world shouldn't be more balanced towards work and leisure time."