Manchester Arndale says it has almost reached its letting capacity as two new retailers join the recent wave of new arrivals to the shopping centre. The UK-based Bubble CiTea and homeware and lifestyle store MINISO have both announced that they will be opening their first Manchester locations at the Arndale.
They are the latest in a string of new openings and contract renewals at the city centre mall, which is now almost fully leased out.
Colin Flinn, spokesperson for Manchester Arndale, said: "It's great to see the centre continually attracting both fantastic home-grown brands like Bubble CiTea and big-name international retailers such as MINISO. With such exciting leasing activity taking place it is clear retailers have confidence in the long-term future of the centre and its position as a leading retail destination.
"With Manchester Arndale now almost fully let, it will continue to attract millions of visitors from across the North West and beyond, with its dynamic and constantly improving line up of exciting retail, F&B and leisure offers."
Over the last few weeks, lingerie brand Gilly Hicks and shoe retailer Clarks will be moving into the former Topshop unit, joining Debenhams.com, Tommy Hilfiger, Canada Goose, Kick Game, Dr Martens, and Kurt Geiger, which have all moved in over the last year. At the same time, brands including Hollister and Swarovski have renewed their contracts.
On the food and drink front, Creams, Slim Chickens, Kokoro, Jamaica Blue, Tim Hortons and Pizza Luxe have all opened up in the Arndale recently, with Nando's also renewing their lease.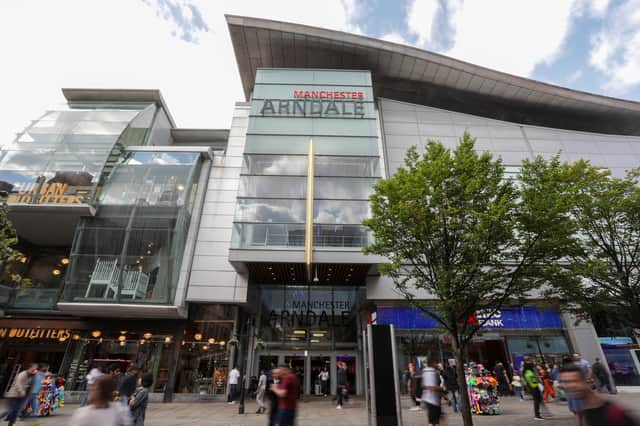 What do we know about the new retailers?
Bubble CiTea is a bubble tea brand that specialises in the popular Taiwanese drink. Some of the more unusual flavours they have to offer include Mango Fruit Tea with Rainbow Bubbles and Taro Milk Tea with Crystal Bubbles. They have signed a five-year contract with the Arndale for a 683 sq ft unit.
MINISO is a "design-led" lifestyle retailer that sells a variety of homeware products such as toys, gadgets, stationery, accessories, homeware, fitness, and beauty. It will open its Arndale location on 25 November, having signed a 10-year contract for a 2,903 sq ft unit.
Saad Usman, COO at MINISO UK, said: "We're delighted to announce the launch of our store at Manchester Arndale. We believe that the opening of this store, our first in the North West, is the perfect place for us to continue our expansion in the UK.
"At MINISO UK, we're committed to getting the retail industry back on its feet, demonstrated not only by the investment into our fantastic new store, but also the creation of 10-15 new jobs in the local market. With innovative and exciting products that are high-quality and great value, we look forward to welcoming customers of all ages through our doors on opening day and beyond."