Manchester Airport has descended into chaos again over the last week, with frustrated passengers facing huge queues and hours of flight delays.
Shocking footage showed people jostling for space as they made their way through security prompted concerns that 'someone will get hurt'.
Baggage handlers are said to be under more stress than ever due to unexpected demand and bosses have previously warned the mayhem could continue for several weeks due to staff shortages.
Between them, Greater Manchester councils have a 64.5 % stake in MAG, which owns and operates the airport as well as Stansted in London and East Midlands airports. Manchester City Council has a 35.5 % stake, together with an Australian investment fund, and the nine other councils hold the remaining shares, 29 %.
A source at one of the councils said labour shortages were at the heart of the problem in Manchester – and it was hard to recruit staff at the same rate passengers were returning.
"The reason Manchester is successful is because it's the region's only sizeable airport," they said.
"It went through a huge reduction of staff because of unfortunately having to let people go because of Covid. It's rebounded in terms of people coming through the airport to the same level, but can't get the same number of staff back."
Noting MAG also owns Stansted, which hasn't reported similar problems, the source said it had proven difficult to get staff back because there is more competition for their labour in Manchester – and the city has a smaller pool of people to draw from compared to London.
"It's difficult to get people back through the door because of the size of the city, the pool of people just isn't the same," they added. "It will rectify itself. It's not corporate policy, it's entirely to do with the labour market in Manchester."
An airport spokesman has previously explained they are undergoing a major recruitment drive to replace staff lost during the pandemic, but added it takes time for new hires to undergo security checks and training. They added: "We're working as hard we can to get where we need to be."
The airport is currently advertising roles in security, driving and other areas.
Andy Prendergast, general secretary of the GMB union, told 5 Live on Tuesday that better pay and conditions may be needed to attract new recruits.
What have councillors said about the airport chaos?
Coun Martyn Cox, leader of Bolton Council, said the airport 'had got a big issue' and 'needed to get a grip' on matters.
He said: "Over the last seven days there have been significant issues, particularly getting through security. On some occasions it's been more than an hour-and-a-half to get through and of course, people have got flights to catch.
"The airport has got a big issue and needs to get a grip of it. We know what's happened, they've been shut down basically for the duration of the pandemic and now we've opened up very quickly. People want to travel and they're having to gear up very quickly.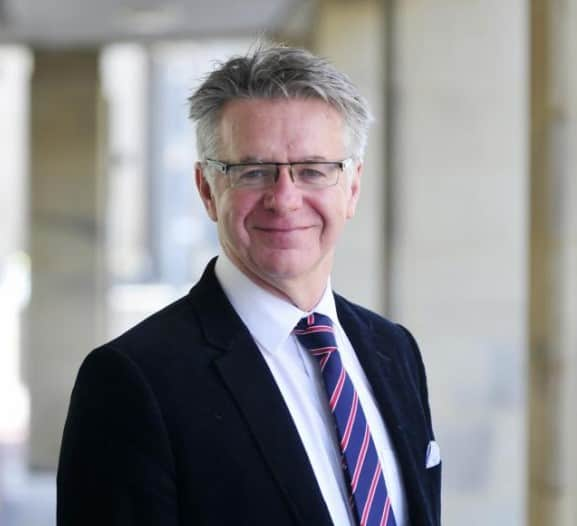 "Obviously you can't just throw anybody on security. They need to be trained and know what they are doing. It's taking a bit longer but they need to up their game before we head into the summer season. If it's not sorted by then people will rightly try to seek alternative airports. They'll not use it and it will cause reputational damage."
Stockport Council leader, Coun Elise Wilson, also said the situation needed to be turned round as a matter of urgency.
"It's clearly not an acceptable situation at Manchester Airport and we hope for the benefit of families planning their holidays that this is improved quickly," she said.
"We have been given assurances that there is a plan in place to fill vacancies at the airport so passengers can expect a much better service. Having recently launched Greater Manchester's international strategy and represented the city region on a recent mission to Ireland, we know the importance of the airport as a gateway to the world."