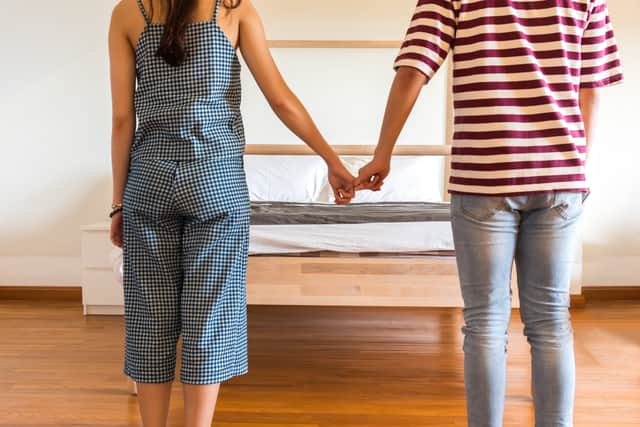 A male contraceptive gel being trialled in Manchester that has been tipped to 'liberate' women from carrying the responsibility of birth control.
An ongoing human trial of a contraceptive gel NES/T, conducted by Manchester University NHS Foundation Trust at Saint Mary's Hospital, is proving successful as it reaches the end of recruitment, and could lead to a huge advancement in birth control methods.
Professor of Clinical Reproductive Science, Richard Anderson, the UK lead investigator for the trials in Manchester and Edinburgh, said: "Women shouldn't have to carry the responsibility of contraception.
"It's something we have all got used to - that idea that contraception is women's business. But actually it isn't - that's nonsense."
Couples participating in the trials, which began in 2018, have been using it as their sole method of contraception for a 12-month period.
It involves the men using a hormone gel on their shoulders everyday to suppress their sperm count. The key data collected will include the number of pregnancies that occur during this time.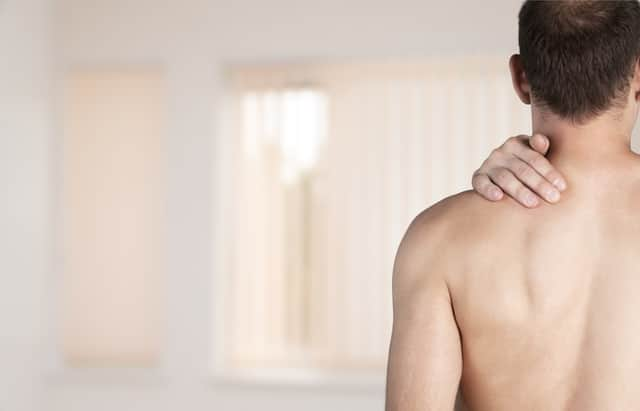 Most forms of hormonal contraception available for women take up to seven days to become effective at preventing pregnancy, however for men this gel can take up to three to four months.
Prof Anderson said: "It's not an instant thing, but it still takes a good few months after a vasectomy and you can't get anything more instant than that.
"A really good part of this story is the fact that this is a really positive thing for women as well as men.
"It's encouraging couples to recognise that contraception is a sharing experience and it liberates women from it having to always be them who do the job. That's a really healthy part of this whole process."
What do men - and women - think of the idea?
Responding to a social media survey carried out for Manchester World for their thoughts on the new gel method, Anara Kevan, 22, said: "I am worried about the side effects and long term effects as so many are seen in female users."
Jon Moores, 25, said he was most concerned about: "Efficacy, as well as long-term fertility."
Zoe Taylor, 26, said: "It's worrying to think of the effect it may have on men's bodies both immediately and for future baby-making."
However, Prof Anderson has assured that throughout the trial, everyone who has stopped using the gel has had their sperm count return to normal.
He said: "There's always a balance between the effects of the contraceptive that you choose to use and the benefit that you get from it.
"In contraception, as with everything else in life, there's no such thing as a free lunch.
"If you want a very reliable female method of contraception then you're looking at a hormonal method, and that has its pros and cons and it's undoubtedly the same with a male method that's based on a hormonal approach."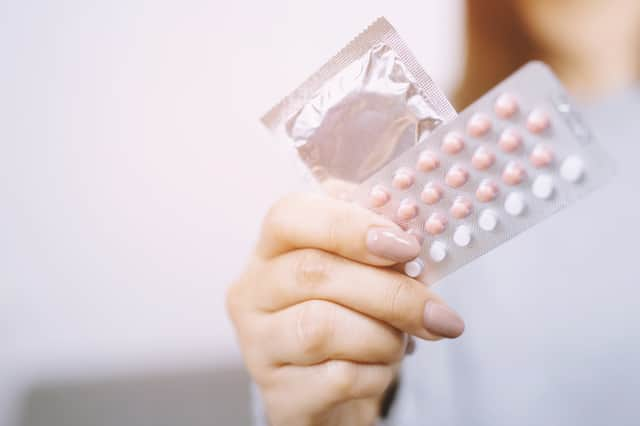 Currently the only contraceptive options available for men include barrier methods like condoms and vasectomies, and many will welcome these new developments.
During the survey, 46% of men agreed that the benefits of preventing pregnancy outweighed the potential reactions of taking hormonal contraception.
One respondent said: "If it's proven effective, I'm all for it."
Out of the men and women surveyed, 53% said they would be happy to use a method of male contraception as their sole form of birth control when in a relationship.
However, 77% voted no to using male contraception when single.
What next?
The NES/T gel being trialed in Manchester and Edinburgh still has a few years to go before it may be available on prescription.
Prof Anderson said: "It takes a long time to do these trials, but it's going really well. We are now starting to have conversations about doing the big trial for getting it on the market which has never happened before."