Road bosses have suspended plans for further closures on the M6 this weekend (Friday, 23 September– Sunday 25 September 2022) after roadworks left drivers trapped in their cars for hours last weekend.
National Highways has apologised over severe delays on the M6 in Lancashire which saw motorists stuck for hours in extensive queues.
And the agency has confirmed it has put on ice plans for a third closure this upcoming weekend while they rethink their approach.
Why were there M6 closures?
The roadworks were to allow Highways bosses to carry out "essential bridge safety and maintenance works", but thousands of drivers – seemingly unaware of the plans – found themselves trapped in long queues of traffic.
Some drivers reported taking more than eight hours to travel just one junction, and they complained of a lack of signage in the run up to the closure.
Youngsters and elderly people were among those stuck and people posted on social media about concerns of a lack of food, water and access to toilets - with a video even being shared of someone walking their dog while waiting to get moving.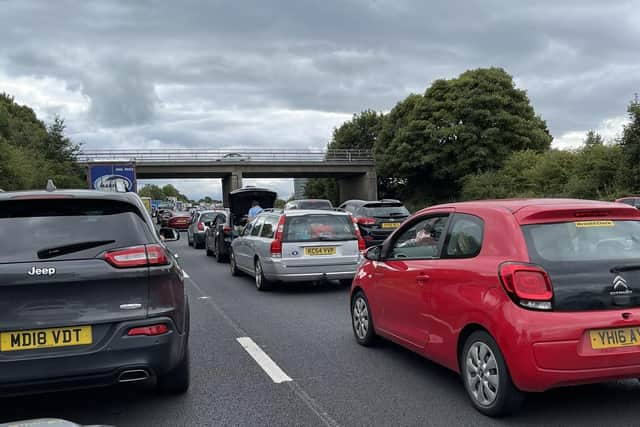 The motorway issues also left Lancaster itself gridlocked as people poured off the motorway looking for alternative routes.
Roadworks were suspended last weekend for the Queen's funeral and now Highways confirmed full closures will not take place this weekend (23-25 September as originally planned) but there will be some lane closures will be in place: see our update here for full details.
Advanc
National Highways said the previous closure was publicised in a number of ways, including advance notice letters to affected residents and businesses ahead of the closures.
It says there was also signage across the 'strategic road network' – including the M6 from the Scottish border and the A1(M) to the East of the country, warning of the closure and delays ahead of and during the weekend.
Additionally, traffic bulletins were published to ensure the work was advertised via radio stations, with further traffic updates issued over the weekend on its North West web page and Twitter and Facebook feeds.