Low Traffic Neighbourhoods (LTNs) have hit the headlines in recent months - and not always for the right reasons.
The travel arrangements, which prevent cars travelling on certain roads to encouraging walking, cycling and other more eco-friendly options when getting from A to B, have generated plenty of controversy.
Disputes have taken place between residents for and against the LTNs in cities across the UK.
Manchester already has a number of LTNs, and if transport bosses get their way there could soon be more of them across the city-region.
But what exactly are LTNs, and why have they been introduced? Manchester World took a look.
An LTN is a residential area where access to motor vehicles is considerably restricted.
This is done to prevent "through traffic", which is often known as "rat-running".
In many of the existing LTNs planters or other large objects such as bollards have been used to block the entrances to the area to cars. These are known as modal filters.
The idea is to make it easier and safer for people to walk, cycle or use public transport such as buses, while also reducing air pollution.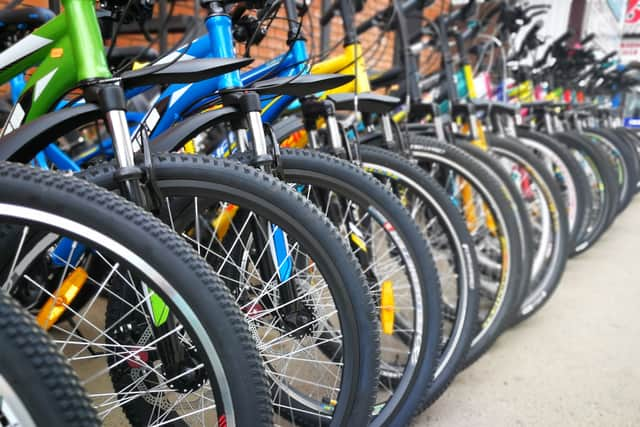 Greater Manchester is looking to bring in more Active Neighbourhoods. Though they have different names, these are basically identical to LTNs.
When did LTNs first appear?
LTNs were introduced last year at the start of the Covid-19 pandemic.
They were initially brought in under emergency Government guidelines to help create more space for people to walk or ride a bike while public transport was restricted due to the novel coronavirus.
These LTNs were introduced as trials, with data being collected about them as they were put into action.
Since then local authorities and public sector bodies across the country, including in Greater Manchester, have been looking at introducing more active or low traffic neighbourhoods.
These, though, are subject to a more conventional process of engagements and consultations before they go ahead.
However, it should be said that the concept of restricting traffic in residential areas is not at all new.
Similar Home Zones, for instance, were created in various parts of Greater Manchester in the 1990s.
Why are LTNs being brought in?
Proponents of LTNs say they are get people more active through encouraging walking and cycling, while the reduction in vehicles on the roads, especially for shorter trips, also increases air quality.
Chris Boardman, Greater Manchester's Cycling and Walking Commissioner, has said that in the past decade journeys on residential streets have risen by a striking 45% while traffic levels on main roads have remained broadly unchanged.
The neighbourhoods also create new public spaces in areas which were once reserved for cars.
In addition, those behind LTNs point to research showing active transport in an area can actually boosting spending at local businesses (this is sometimes known as the "pedestrian pound").
LTNs are also said to improve community spirit by increasing social interactions between neighbours.
Where are there LTNs in Manchester and will there be more?
There are schemes which restrict traffic in some way in all of the 10 boroughs of Greater Manchester.
Greater Manchester's first active neighbourhood has been created in Levenshulme.
The area is split in two by the A6 and it is hoped the modal filters will join up the neighbourhood and encourage residents to walk, cycle or use public transport more.
Trafford Council used money from the Active Travel Fund to put modal filters in place to deter rat-running on the Longford Park estate.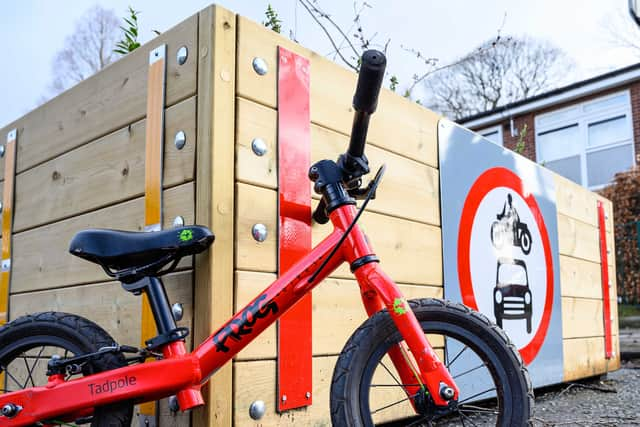 Planters have also been put in place in Salford to go alongside modal filters which were installed to stop rat-running in residential areas previously.
TfGM sent a list of 22 active neighbourhood projects which are either in development or currently being trialled.
Sustrans, the custodian of the National Cycle Network, is working with Transport for Greater Manchester (TfGM), Arup and local councils to create 10 new active neighbourhoods; one in each district of Greater Manchester.
And Mr Boardman late last year told a meeting of Walk Ride GM that he hoped to see more than 30 LTNs implemented across the city-region.
In addition, some of these schemes will also contribute to the wider Bee Network plans, which TfGM hopes will create a joined-up cycling and walking network across the city-region.
Why is there opposition to LTNs?
Opponents of LTNs have cited a variety of reasons for their objections.
It is often suggested that taking traffic off residential roads will lead to more congestion on main roads, driving up air pollution in those areas.
Furthermore, opponents have said that it is low-income residents who lose out here, as they tend to live along busier routes, while the LTNs benefit well-off people on leafy suburban streets.
There have also been concerns about emergency service vehicles getting access to LTNs and about disabled people getting around,
The way that councils were able to bring in LTNs last year under emergency Covid rules, meaning they could effectively use the full implementation of the scheme as a trial period and collect data as they went, also created a lot of ill feeling.
In some cases there have been bitter disputes on social media about LTNs, and even examples of planters being moved or vandalised.
Studies done on the Hackney and Lambeth LTNs in London showed little increase in traffic on main roads near the schemes.
It has been suggested that routes around the neighbourhoods do sometimes get snarled up in the first few weeks after they are put in, but then traffic levels settle down again as motorists find other routes to their destinations.
Some studies have also found overall traffic levels declining, with people ditching their cars in favour of two wheels or travelling on foot leaving more road space for those with no alternative but to drive.
The emergency and health services are statutory respondees to consultations and have shown no sign of objecting to LTNs.
Indeed, in Greater Manchester the NHS has supported the introduction of LTNs, while in London hospital trusts have been contributing money as they are more concerned by the impact of air pollution and obesity on health.
Research has also suggested numerous times that cyclists spend more in local businesses than motorists in cities.