Long Covid & work: Manchester lawyers want the condition to be classed as a disability to protect job rights
Concerns have been raised about the lack of employment rights people with Long Covid currently have - with some losing their jobs over the persistent debilitating symptoms.
Watch more of our videos on Shots!
and live on Freeview channel 276
Visit Shots! now
The Greater Manchester Law Centre (GMLC) has been amassing dozens of testimonies from people about how the debilitating condition has affected their work and careers.
Shocking accounts, showing the long-term effects Long Covid is having, has led the GMLC to conclude urgent changes to the law are necessary.
It claims at the moment Long Covid sufferers face a "justice gap" as current employment legislation is not set up to protect them.
Long Covid is the name given to the situation when people still experience an array of serious symptoms months after they initially tested positive for the novel coronavirus or first began feeling unwell.
The NHS website lists a whole host of issues people may have.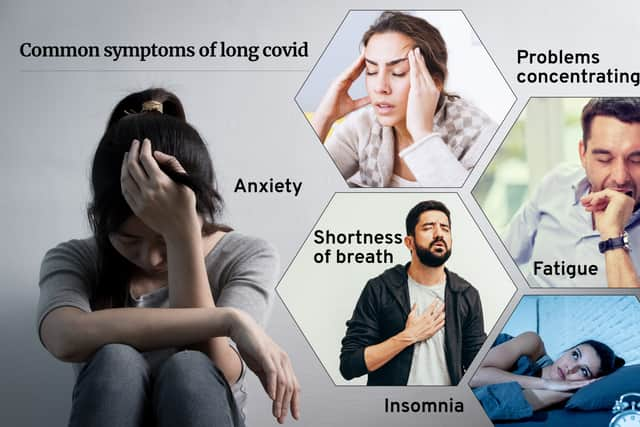 These include: extreme tiredness, shortness of breath, problems with memory and concentration which are known as "brain fog", heart palpitations, joint pain, feeling sick, having diarrhoea, experiencing stomach aches or struggling with a loss of appetite.
Some Long Covid sufferers have now been battling this for more than 12 months.
The GMLC, a campaigning law office based in Levenshulme, starting asking for people's experiences of Long Covid after a woman got in touch seeking advice.
In total it received 81 responses but says that while the sample size is fairly small it believes the contents of the replies mirror those which have been seen in larger call-outs for information.
It found Long Covid has had a massive impact on people's jobs.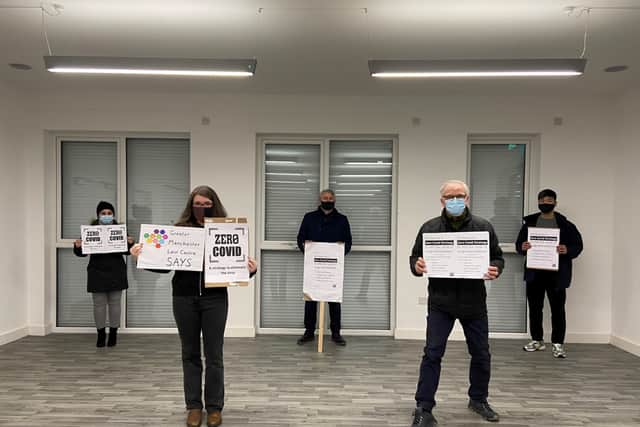 A whopping 97.5% of respondents said Long Covid affected their ability to work, with 67 per cent saying they could not even manage a day in their previous roles.
Four of the respondents also told the GMLC that they had already been dismissed from their jobs due to being too ill to go back to work.
What is the GMLC's response?
The law centre has admitted being shocked by how long people have been suffering from Long Covid and how seriously it has affected them.
It says there needs to be an urgent reckoning with just how debilitating Long Covid is.
And it believes that people struggling with it for more than a year means that it should be classified as a disability.
Kate Bradley, the GMLC's campaigns and communications officer, said: "This is really serious. One thing people have said about Long Covid is that it comes and goes, but for some of these people it stops them doing any work.
"For them it will not just be a day off here and there, they cannot continue with their jobs or find new work.
"People described not being able to get out of bed, needing care from partners or people around them and struggling to concentrate on anything.
"Brain fog affects jobs across the spectrum and for a doctor or a nurse it could be life-threatening for patients and incredibly traumatic for the worker.
"We are pushing to get Long Covid classified as a disability. We suggest it meets the criteria."
Why does it matter if Long Covid is classified as a disability?
The provisions under the Equalities Act to protect people with disabilities in the workplace means they are in a better position than those suffering from something like Long Covid which the law has yet to fully take on board.
Classifying the condition as a disability would mean employers could be held to account for mistreating those who work for them.
Anyone who is dismissed from a job because of Long Covid would currently have to bring a case for unfair dismissal and would have to go all the way through the tribunals system to the highest levels of it where a verdict would change the law.
As it stands, it is very uncertain what the legal basis of a discrimination case based on Long Covid is.
To make matters worse, legal aid is only available for discrimination cases, meaning anyone else seeking to take employers to tribunal will be looking at dipping into their own pocket.
In short, those trying to go down the legal route face a long process fraught with unknowns and what the GMLC describes as a comparatively weak set of employment rights in the UK.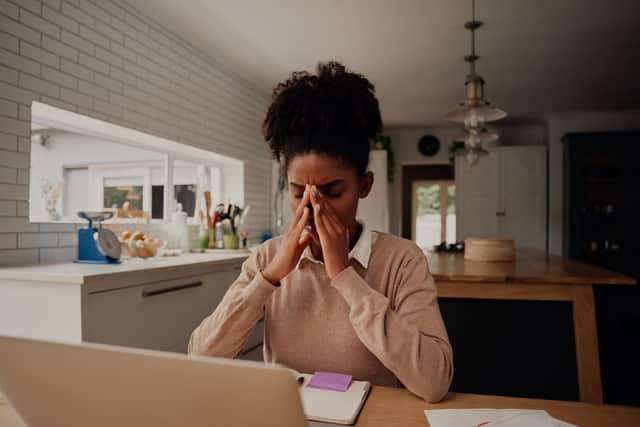 GMLC director Jason Tetley said: "This is a classic example of a justice gap.
"We've got a potentially significant number of people affected and some of them are facing losing their jobs, but it will take up to two years for them to get justice, if they can.
"Long Covid hasn't yet been recognised as a disability so protection is minimal. It will probably take a test case to determine it, but that could take two or three years.
"The law is going to take a few years to catch up so we are raising the issue and will continue to do so."
Problems with the benefits system
The GMLC said its respondents also said they were having real trouble with the benefits system.
Not only did symptoms like brain fog make filling out long and complex forms extremely difficult but the newness of the condition means people are having difficulty convincing the authorities of what they should be eligible for.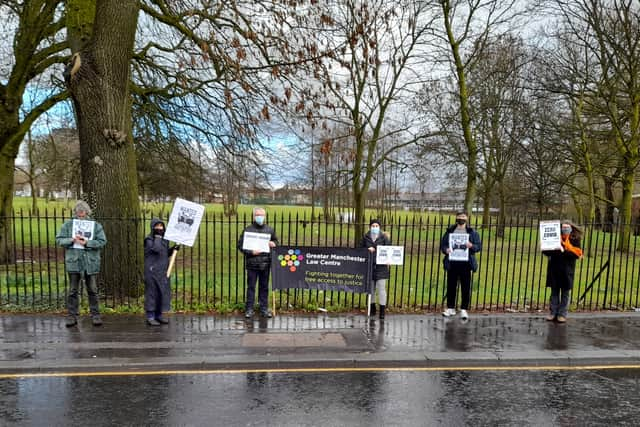 Ms Bradley said: "The benefit system needs to adapt to support people with Long Covid.
"A lot of people in our survey said it was very difficult to get adequate income support. Some were struggling to get Personal Independence Payment (PIP)."
Some people with Long Covid have found themselves reliant on statutory sick pay (SSP), which the GMLC says is far too low and also time-limited.
Case study: 'It's like you're carrying round a massive carrier bag of symptoms'
One Manchester woman told the GMLC how she caught Covid-19 twice while in her job at a supermarket, and the second time suffered shocking long-term health effects.
She said: "It's like you're carrying round a massive carrier bag of symptoms with you all the time.
"Some symptoms are liveable but others are awful. The breathlessness, fatigue, depression and joint pain were there all the time.
"I've got no strength in my knees or elbows. The job is all lifting and twisting, so there was no way I could do my job after I developed Long Covid."
She says she feels supermarket bosses prioritised the feelings of customers unhappy at having to follow Covid-19 guidelines such as wearing masks, adhering to social distancing and following one-way systems over the health of staff.
After initially being on SSP, she ended up on Universal Credit (UC) but experienced a lot of problems.
She said: "You can't get in touch with UC, they want you to do everything online and through apps, which was really hard, especially since I'm dyslexic.
"The waiting times meant I had no money at all for weeks.
"I'm still getting the lowest possible amount of Universal Credit while I wait for my medical assessment. I've been waiting at least three months and haven't heard back.
"When I've called to chase it up, I've been told not to call."
Long-term lessons for employers
The GMLC said her story is not unique, with 49.4% of survey participants certain they caught Covid at work or on the way to work and a further 16% thinking they had probably done so.
The law centre estimates around half of the respondents were working in healthcare-related jobs.
And of those who caught Covid-19 at work or during their commute, 45% told the GMLC there were no safety measures in place at the time.
The GMLC says its survey should be a wake-up call for bosses and also warned that coronavirus has not gone away.
Ms Bradley said: "Employers need to take the continued impact of Covid-19 seriously.
"As we are leaving the period of Government restrictions being in place, this survey shows to me the consequences of people getting Covid are not short term and can be devastating even if they are vaccinated.
"It is important that health and safety measures are put in place properly. This should be noted by employers, union branches and workers fighting for their rights.
"Employers have a duty to protect against safety risks and this should be borne in mind as we leave the height of the pandemic.
"We want to stress this so more people do not have to suffer this horrible illness."