Liam Gallagher picks Midland Hotel rooftop to film new video in Manchester
The singer returned to his home city of Manchester to shoot his latest promo.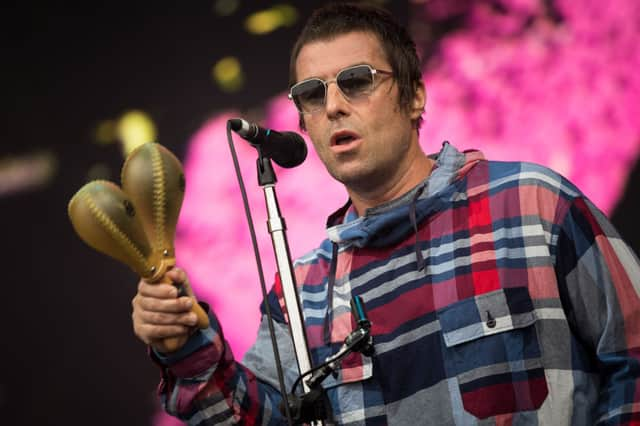 Maybe he needed some time in the sunshine - or just fancied a return to his roots?
Liam Gallagher has been spotted filming his latest video in a scenic spot in Manchester city centre - on top of the roof at the Midland Hotel.
The Burnage-born superstar was spotted sipping beers with his old pal and ex-Oasis star Bonehead as they shot the promo in the sunshine on Thursday afternoon with a film crew.
Delighted fans filmed the rock icon in action from the pavement and shared it on social media.
Liam had previously tweeted that he would be filming his new video 'up north' from a rooftop but hadn't given away the location.
He has a new double album release of a live album and his new studio album, C'Mon You Know, out on 27 May.
He also will play sold out shows at Knebworth, home to the legendary Oasis 1996 gigs, and a date at the Etihad in Manchester later this summer.