Two men from Salford who were part of a Class A drug conspiracy worth about £1million, have been jailed for over 22 years between them.
The jury heard how Musgrove facilitated the buying and selling of cocaine and ketamine, as well as acting as the intermediary in the firearms conspiracy through the use of EncroChat under the name of 'Big Tyson'.
Seifzadeh - using the alias of 'Grapejuice - also admitted his role in the conspiracy to supply ketamine.
How were they caught?
Detectives discovered how via encrypted devices - between April and June 2020 - Musgrove was routinely dealing cocaine in multi-kilogram quantities that were being couriered across Salford and the wider Greater Manchester region, with thousands of pounds often changing hands.
Both men were arrested on 2 July 2020 and police seized Rolex watches, designer shoes and accessories, and Apple devices from them.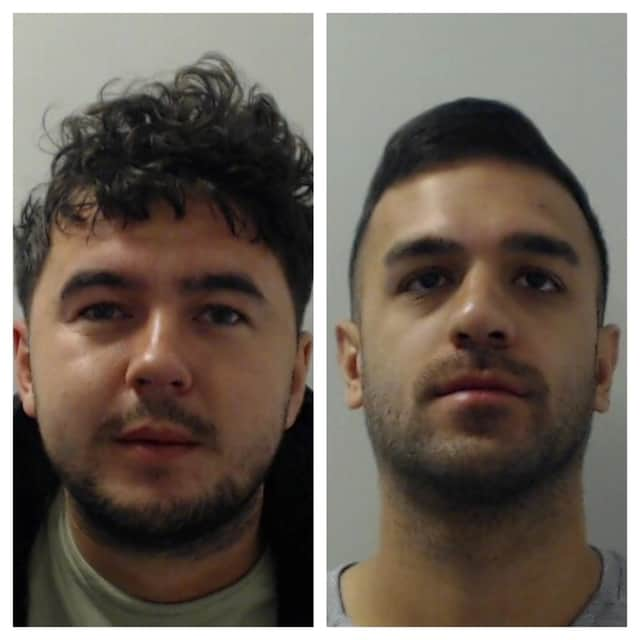 After pleading guilty to conspiracy to supply cocaine, ketamine, and firearms, Musgrove, of The Quays, was jailed for 16-and-a-half years; while Seifzadeh, of Bury Street, pleaded guilty to conspiracy to supply ketamine and has now been ordered to serve six years imprisonment.
A Proceeds of Crime hearing will take place in April 2022.
What did police say?
Detective Constable Dave Moran, of GMP's Serious and Organised Crime Group, said: "These two men were responsible for the conspiracy that illicitly profited from flooding the streets of Greater Manchester with ruinous drugs that wreck lives and contribute to the violent crime we sadly so often see in our towns and cities.
"Musgrove was also responsible for conspiring to supply potentially deadly firearms and it is a relief to know he will be spending so long behind bars; and that his fellow drug conspirator will not be back on the streets for several years.
"Again, we can see the impact that the takedown of EncroChat has had on bringing to justice the most serious organised criminals - including the likes of Musgrove who would otherwise had possibly gone undetected by law enforcement had it not been for this unprecedented breakthrough.