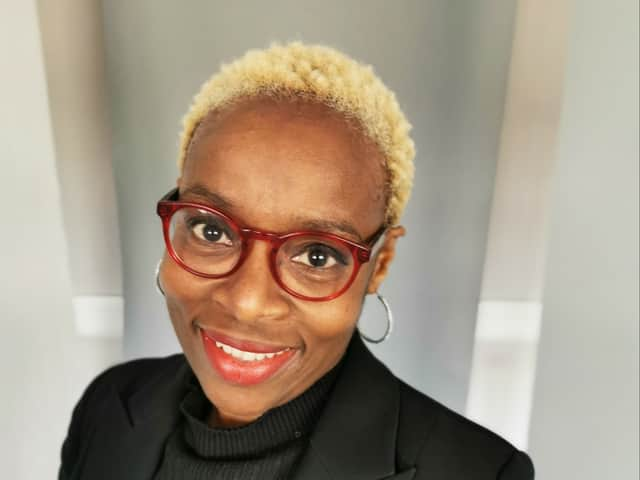 A Manchester councillor who resigned after claiming she was bullied and 'treated differently' as one of the only Black councillors says she would still encourage other Black people in the city to enter local politics.
Marcia Hutchinson stepped down from her role as an elected representative for Ancoats and Beswick ward six months after being voted in, with a letter of resignation which she shared on social media.
A spokesperson for the Labour group said all the allegations made have been 'thoroughly investigated' by the whips' office and were found to be untrue.
Today, despite her resignation, Ms Hutchinson said she would still encourage efforts to make the council chamber in Manchester a more diverse place.
Why did Ms Hutchinson get involved in politics?
Ms Hutchinson said she got involved in politics to improve ethnic minority representation in the Manchester City Council chamber, saying Black people make up more than 10% of the population yet account for just a handful of elected representatives.
She set up the Pipeline Project, with support from various levels of the Labour Party, to provide training and mentoring for people of African heritage who were interested in becoming local councillors.
Ms Hutchinson said she stood "because I felt the Black community was not getting the attention, resources and support it needed".
After resigning, would she encourage more Black people to get involved in politics?
Ms Hutchinson said she would still encourage more Black people to get involved in Manchester politics.
She said: "I think they should go for it. It is going to be hard and they will receive a huge amount of pushback.
"However, we will get the numbers.
"I only tried to become a councillor because there was an under-representation of Black councillors, and I know because I've done it that others will want to try. I'm happy to help them."
What would she like to see done to improve diversity in the chamber?
Ms Hutchinson said there are a large number of rules governing Labour candidate shortlists to ensure the number of women involved in politics is increased.
In some wards that means all-female shortlists are prepared.
She believes if this can be done to increase the number of women in the chamber, the same could happen for other protected characteristics such as race, to ensure the chamber is more representative of the city it serves.
She said: "The principle is already established. Why can't we have all-Black shortlists until we have, say, 10%?
"The rules on female shortlists mean that gradually over time we have increased the number of female councillors to the stage where we have now elected our first female leader, and I'm delighted about that.
"If you can do it for gender you can do it for people with another protected characteristic, i.e. race."
Ms Hutchinson pointed out that sometimes these rules can create awkward clashes, such as an ethnic minority councillors stepping down and male budding politicians who are also from ethnic minorities then being unable to stand due to all-female shortlists.
Responding to Ms Hutchinson's resignation, Manchester Labour group secretary Coun Pat Karney has previously defended the Labour group's diversity, saying it 'reflects modern Manchester' with a 'large number' of members from a Black, Asian or minority ethnic background and a female majority. But he said it is an 'ongoing project'.