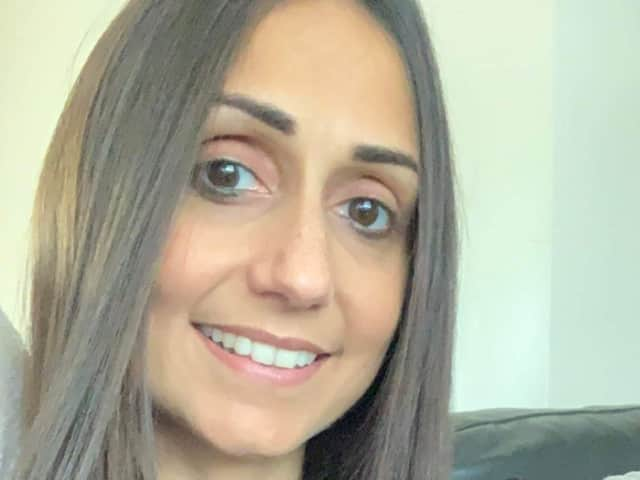 A mum is putting on a special fund-raiser to give something back to the Manchester hospital where she had a lung transplant 10 years on from the operation.
Natalie Kerr will hold a charity event next year to raise money for New Start, the charity fund for the transplant centre at Wythenshawe Hospital where she is treated.
She is also splitting the cash raised with the Pulmonary Hypertension Association UK, which seeks a cure to the rare lung condition she was diagnosed with in her mid-20s.
Natalie is celebrating a decade of living with her lung transplant, something only a minority of people who have a replacement organ get to do.
The start of a nightmare health ordeal
Natalie was 26 and a single mum to two young children when she was diagnosed with pulmonary hypertension, which causes seriously high pressure in the main blood vessels, or arteries, which connect the heart and the lungs.
She was devastated to only be given about three years to live with the condition.
However, she received a lung transplant when she was 30 and has now somewhat defied medical odds by enjoying a full decade of life with the replacement organ.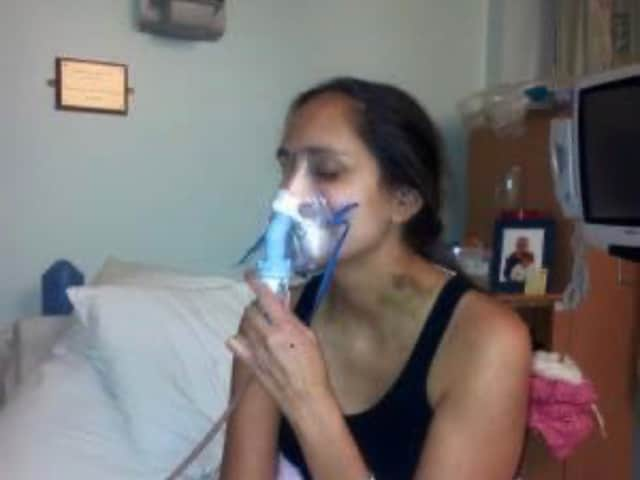 She is just about to turn 40 and will celebrate the milestone while also giving something back to charity at the Bolton Whites Hotel in Horwich.
Natalie said: "When I turned 30 I was really poorly and didn't get to celebrate. Everybody thought that was it and I was going to die.
"Now I'm reaching 40 I really want to party, I want to have a drink and a dance and celebrate that I'm still here.
"When I went on the transplant list they said it wasn't a cure, it would give me a better quality of life but they didn't know for how long.
"Only 50 per cent of people make it to five years and only 25 per cent get to 10 years, so this is really special for me to celebrate.
"I want to have a big do. I've also lost quite a few friends so it's in memory of them as well."
Why does Natalie want to support New Start at Wythenshawe Hospital?
Natalie spoke of the long list of things New Start does for the transplant unit at Wythenshawe Hospital, from providing equipment to make stays more comfortable and enjoyable to funding state-of-the-art machinery to enable more people who need replacement organs to get them.
The latter is all the more vital for heart and lung transplants, which can only be done once donors are no longer alive.
The charity also supports people who have had transplants in their lives after the surgery.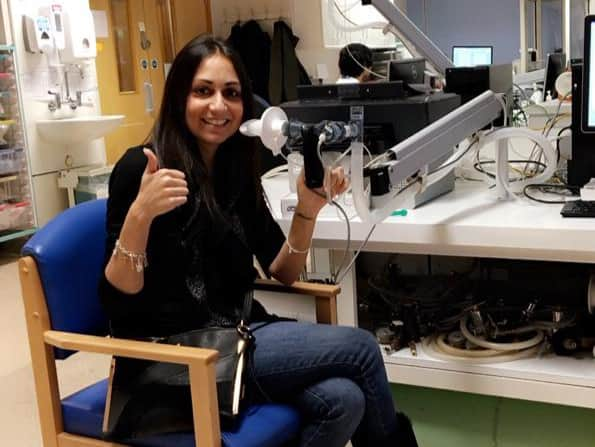 She said: "They are an amazing team at the transplant unit and they have contributed to the fact that I'm still here today.
"New Start raises money to help patients. They have these bungalows on site and when you've your transplant you can stay there instead of going straight home to get used to making a cup of tea or pottering around the house. It gives you a bit more confidence before you go home.
"They fund things like gardens so patients can enjoy some fresh air, and they provide money for kit and things for the Transplant Games.
"They also raise funds for equipment on the ward. There's a really clever machine where if someone has died recently it can basically bring their lungs back to life. They can then treat it with medicine and use it for a transplant. Often someone has to die in intensive care and have their machine switched off for their lungs to be used.
"There's also an ELMO machine which can keep your heart and lungs going for a while and is like a bridge to a transplant.
"You can also have something called an LVAD fitted, which is like tubes going into the heart to keep it pumping while you're waiting for a transplant. Normally you carry it in a bag but they've now developed a vest, almost like a bulletproof one, so you can wear the machine.
"They're also trying to decorate and refurbish the transplant unit. We also definitely need a bigger transplant centre, as currently for things like X-rays we have to go into the main hospital.
"Organ donation is quite well known at the moment but there are still not enough donors for the people needing transplants and a lot of people are very poorly."
Why is Natalie supporting the Pulmonary Hypertension Association UK?
She said: "It's a terminal lung disease which affects people of all ages, including children, and they're trying to find a cure so I really want to give something back to that.
"I just hope that one day somebody like me comes along and gets told they have pulmonary hypertension but they can say not to worry about it because there's a cure."
Natalie says she is also keen to support the charity as revisiting the time of her diagnosis has over the years proved quite hard for her.
She said: "What happened to me was so traumatic. I found it very difficult to raise awareness because I would panic when I talked about pulmonary hypertension.
"I've done more speaking about organ donation but 10 years on it's time to raise some money for that as well."
The importance of organ donation and raising awareness
In the decade since having her transplant Natalie has taken many opportunities to support charities and raise awareness of the health issues she has gone through.
She has twice competed in the British Transplant Games, winning a silver medal in archery along the way, raised money for good causes and done work with charities as well.
She also collected 16,000 signatures on a petition to make organ donation something that could only be opted out of, which did eventually make it into law.
She is particularly keen to spread the word about organ donation.
She said: "I'm living proof that it works. I want to encourage people to join the donor register and to make sure families know what your wishes are.
"I've had 10 extra amazing years with my family and I wouldn't have been here if it wasn't for my organ donor."
The support of her family
Natalie says that throughout the last decade she has been supported by her son Brandon and daughter Isabelle, who are now 19 and 13.
She also enjoys family support her parents and sisters along with her young nieces and nephews and her beloved pet chocolate Labrador Coco.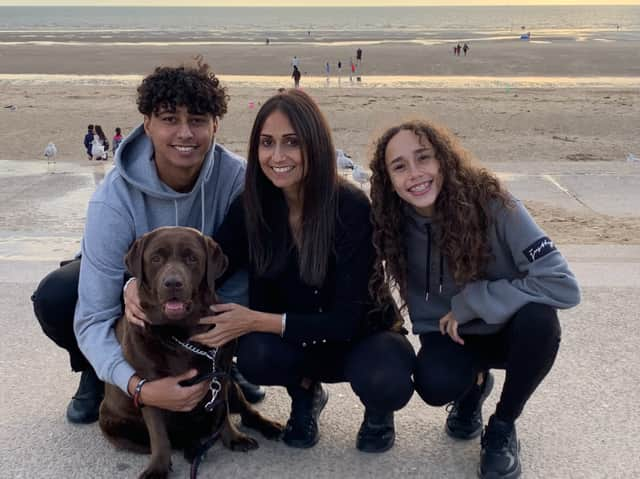 She said: "Brandon and Isabelle have been with me every single day. They are my inspiration to stay well and to be positive.
"Coco also gets me out walking and my whole family keeps me going. We keep doing family things and making memories."
How can I contribute to the fund-raising?
Natalie's fund-raising event takes place in February and she has already sold around 100 tickets.
She is particularly keen to hear from local businesses who might be interested in sponsoring the event or providing raffle prizes.