A Manchester charity which provides a vital lifeline to the parents of poorly children at one of the city's hospitals is urgently raising money to continue its work.
Emmie's Kitchen provides food and support to mums and dads of youngsters who are sick and have to stay at the Royal Manchester Children's Hospital.
The charity is named after Emmie Narayn-Nicholas, whose battle with leukaemia and weeks spent on the wards spurred her family into creating the organisation.
Now, though, it is looking for £5,000 to keep its crucial work helping those experiencing one of the most difficult times of their lives going.
What is Emmie's Kitchen and how was it founded?
Emmie's Kitchen was founded in June 2018 by the family of Emmie Narayn-Nicholas, who is now 12.
Emmie was diagnosed with acute lymphoblastic leukaemia (ALL) in 2017, when she was just eight years old, and spent a lot of time at the Royal Manchester Children's Hospital having intensive chemotherapy and then battling infections.
While she was on the ward there her family, from Levenshulme, realised the hospital environment was really tough for a lot of parents who were having to spend weeks and even months there while their children received medical care.
Emmie was chatting about this in her hospital bed one day with her grandma Jacqueline and the idea of Emmie's Kitchen was born.
Emmie's mum Eve Naraynsingh said: "It became quite apparent very quickly that in hospital there isn't really anybody to look after parents going through probably one of the most traumatic experiences of their lives.
"That's not a criticism of the NHS, they just don't have people to do that.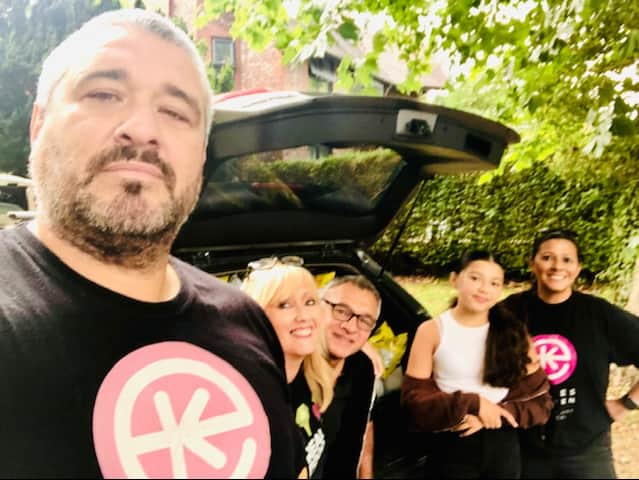 "The Royal Manchester Children's Hospital is a hub for the North West and there were parents two hours from home who had arrived with nothing other than what they were standing up in.
"You have a camp bed next to your child's bed so your sleep is disrupted with machines going off all night, people crying and poorly children.
"Emmie didn't like the hospital food and if my dad turned up with a Chinese for me on a Friday night everyone would be looking at it.
"It's hard going if you're there for a long period of time.
"Emmie and my mum had the initial conversation, saying it felt like there wasn't anybody there to look after the parents, because a lot of them were struggling.
"Emmie said there needed to be somewhere people could access proper home-cooked food.
"I thought it sounded like a big effort but it has been really worthwhile. I don't think any of us anticipated how big the need was and how quickly it would grow."
A community growing over food
Emmie's Kitchen was born as a monthly event at Ronald McDonald House, where there is accommodation for people who need to spend some time around the hospital.
Emmie's family and their team of volunteers would create a nourishing, home-cooked three-course menu made up of good comfort food like soups, curries and rice and puddings such as apple crumble.
Originally the kitchen only fed parents of children in the oncology unit, but this was quickly opened up to mums and dads whose children were in other wards in the hospital.
Eve said it quickly turned into pretty much the only place in the hospital where people felt comfortable discussing their common situation.
She said: "Hospitals can be really isolating, lonely places. Emmie's Kitchen brought people together to sit down and eat. Food is a real leveller and everybody talked, we built a bit of a support network and relationships between families who were there for the long-term.
"We had volunteers who would just listen in a non-clinical environment. They would just talk about Coronation Street, the weather, really mundane things, and that was really welcome.
"For a lot of parents seeing Emmie also gave them hope. They could see that she was physically getting better. You don't often see well children in hospital, and Emmie showed them there was light at the end of the tunnel."
Eve says that before the Covid-19 pandemic struck in March 2020 the kitchen had served food to between 275 and 300 families.
The family had also enjoyed a major personal milestone in December 2019 when Emmie was declared to have no evidence of disease and got to ring the bell.
All change due to a global health crisis
The arrival of the novel coronavirus changed everything for Emmie's Kitchen. The beginning of the first lockdown meant the team no longer had access to the kitchen where they had been serving food.
However, with stringent restrictions in place in hospitals, it became obvious that if anything the situation for families was even tougher than before and Emmie's Kitchen had to find another way to operate.
They came up with the idea of doing Friday night takeaways, bringing in an array of local eateries to provide a range of cuisines on a rota basis and delivering to the hospital on a weekly not monthly basis.
This has turned into a marathon effort which is still going on more than 70 weeks after the first deliveries in April 2020.
At one point the kitchen was delivering about 175 meals a week, though Eve says this has now been scaled down to closer to 100 to ensure the operation remains sustainable.
This is all the more important as the pandemic reduced Emmie's Kitchen from a team of between 40 and 50 volunteers, with around 15 working each session, to just five people.
Eve said: "Wards in the hospital were actually reaching out to us saying parents were really struggling in the first lockdown with the restrictions.
"They weren't really allowed off the wards, the hospital was struggling to feed them, only one parent could stay with their child and no visitors were allowed.
"We've had really good support from places like Leon's in Piccadilly, the Manchester Chinese and some of the restaurants in Rusholme. They've all really got the ethos of the charity."
As well as the takeaways the team has been creating between 70 and 80 snack bags each week laden with treats including chocolate, crisps and drinks, put together in partnership with Fare Share Greater Manchester.
The project has been recognised on a couple of occasions, winning the Pride of Manchester award in 2019 and Emmie being acknowledged as the Pride of Britain Child of Courage in 2020.
Why is Emmie's Kitchen appealing for public support?
The organisation is now reaching out to the public for funding support to help keep its work going.
Eve said: "We couldn't have anticipated how long this was going to last. We thought we would do it for a few weeks and then go back to normal and here we are 18 months later, 73 weeks in.
"It's a massive commitment: preparing the snack bags, getting them together, liaising with all the different takeaways, picking the food up and going to the hospital.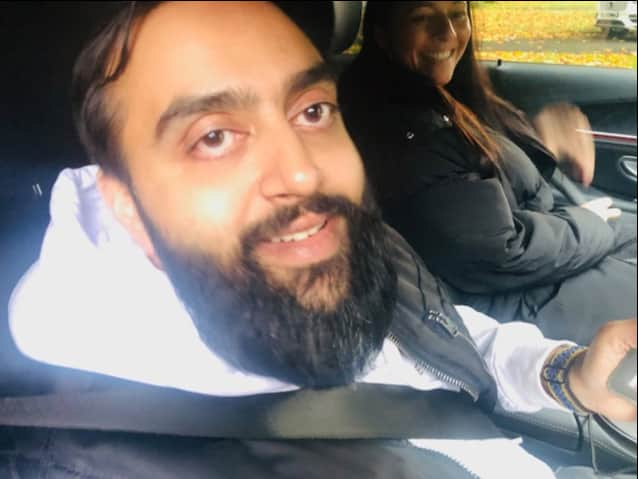 "We've had to really think about how we are delivering this to make sure it's doable and sustainable for the long term."
The team is planning to return to the kitchen in Ronald McDonald House around Christmastime and begin developing its face-to-face service again.
It is also thinking about providing psychosocial support for siblings and parents of seriously-ill children.
Eve said: "Food is a good start, but there are other ways we can support them. It's about being really mindful of what their needs are."