Plans to totally transform a landmark building in Manchester city centre have been given the go ahead. The Great Northern Warehouse will be redeveloped with the cinema scrapped, nearly 750 flats built and new office space created.
The Grade-II listed building has been redesigned to 'reflect the demands of the post-pandemic world' in a scheme described as 'genuinely transformative', and the planning committee at Manchester City Council has given the scheme the green light.
Work on the £294m regeneration project is expected to start next year and will be completed in three phases with the final stage to be finished by 2029.
What will the redevelopment of the Great Northern Warehouse involve?
The 1990s retail extension which is currently home to the Odeon cinema will be demolished to make way for 746 apartments across three new buildings peaking at 34 storeys. 'High quality' office space will be the 'centrepiece' of the project with 150,000 sq ft of workspace planned for around 1,800 people.
Repurposing the multi-storey car park into office space will leave 929 parking spaces of which almost a fifth would be reserved for residents of the new flats. A glass bridge would also be built between the warehouse and Deansgate Terrace to connect the buildings with improved access to Deansgate Mews where affordable retail space for independent businesses will be available.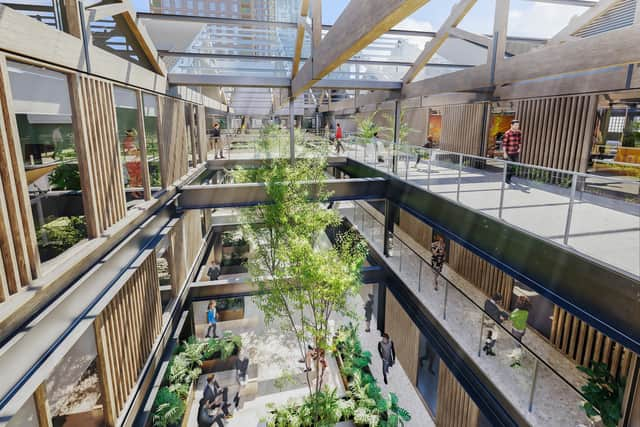 Around 45% of the six-acre site would be public space with Great Northern Square, which sits at the front of the Warehouse, to be transformed into a 'welcoming green oasis'. New pedestrian and cycle routes are also planned across the site to increase connectivity and access to the wider city centre.
However, no affordable housing is planned on the site. Lib Dem councillor John Leech argued that developer Trilogy – which is expected to make more than £30m in profit from the project – should pay for affordable housing elsewhere.
But the rest of the planning committee voted in favour of the application after town hall bosses confirmed that the developer would be required to contribute towards affordable housing in the city if profits exceed expectations. The plans were drawn up by architect SimpsonHaugh and landscape architect Planit-IE.
What do those behind the Great Northern Warehouse revamp say about getting planning approval?
Responding to the decision, Trilogy founder and CEO Robert Wolstenholme said: "A huge team has worked tirelessly and with huge passion for over 8 years to listen, design and refine to arrive at a proposed scheme we hope Manchester will proud of.
"There is much still to do and we will continue to work hard to bring to life what has been in our imaginations for so many years. We greatly look forward to continuing to build a community of the best of the north at the Great Northern."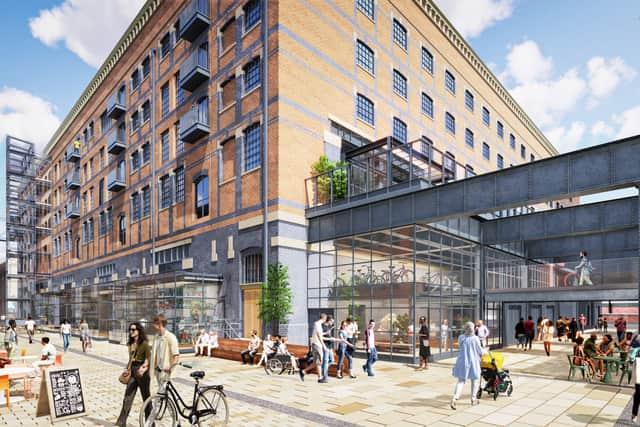 Nick Owen, partner at SimpsonHaugh, said: "We are delighted that the proposals for the Great Northern have been approved. We now look forward to delivering on our vision for this important site, creating a thriving and sustainable mixed-use neighbourhood, celebrating the site's unique built heritage, and creating a place for everyone to enjoy."
Lindsay Humblet, director at Planit-IE, said: "This is a fantastic result and once complete will become an exemplar of how landscape architecture will enrich the neighbourhood, its emerging community and also contribute to a greener future for Manchester city centre."