Mayor Andy Burnham has warned the government that 'patience is wearing thin' over the latest high-speed rail plans ahead of a major vote in Parliament on Monday.
The Greater Manchester mayor has said the city-region's support for the HS2 Bill – which local leaders agree with in principle – cannot be taken for granted.
It comes after the government announced that it would scrap a new £3bn spur through Golborne which was set to connect to existing train lines from Wigan.
Earlier this year, plans for an underground station at Piccadilly were also ditched in favour of building 'concrete stilts' for trains to run through East Manchester which is set to 'severe' the Ashton Metrolink line for two years.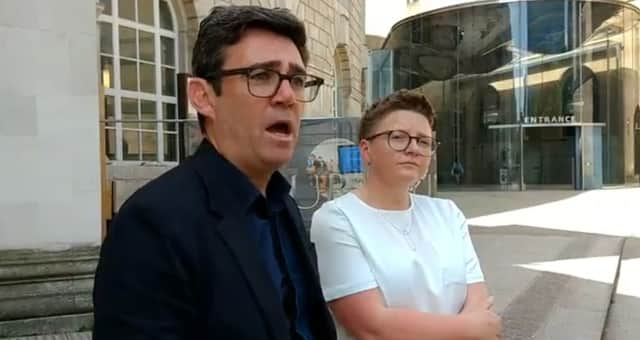 Local leaders have also questioned why Greater Manchester has been asked to contribute to the costs of the project, claiming it is the only area which has.
Speaking in Manchester city centre on Friday (17 June), Mr Burnham called on MPs across the North of England to 'fight hard' to change the latest proposal.
He said: "While I support HS2 in principle – I always have – patience is wearing thin.
"I would say to the government that our support can't be taken for granted because what we have in the bill was very different to what we were first promised.
"There can be no guarantees that we will support this bill, or ask Greater Manchester MPs or indeed the Labour frontbench to support this bill, if there is no change.
"If it stays exactly as it is, that is a very difficult situation and it's not what we were promised.
"While we would support the passing of this bill in principle on Monday, we're asking all Greater Manchester MPs to fight hard to change this bill as it goes through Parliament.
"Our support cannot be taken for granted. The whole of the North of England should get behind the case for change and we should fight together for what the North most needs."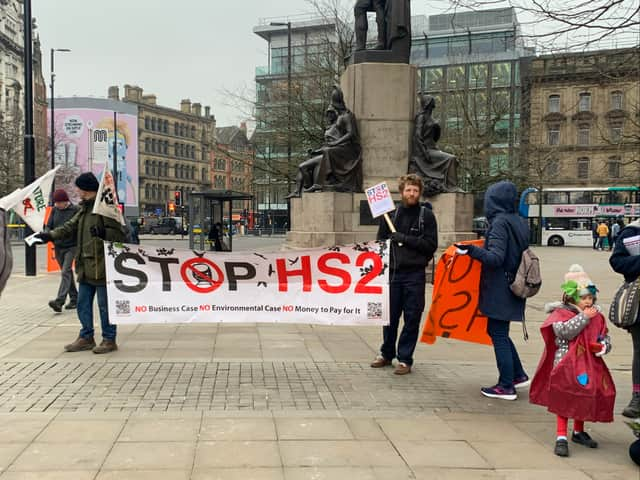 'HS2 on stilts' impact
Mr Burnham warned that a surface-level 'turn-back' station at Piccadilly for HS2 and not an underground through station, would prevent previously promised improvements to rail connectivity across the North of England.
This includes the Northern Powerhouse Rail project which was expected to create new rail links from Liverpool to Leeds via Manchester and Bradford.
He said he is 'fairly confident' that there is cross-party consensus in Greater Manchester about the plans now that the Golborne link has been scrapped.
The mayor is asking MPs to support the second reading of the HS2 Bill in Parliament, but try to reinstate the Golborne link before it becomes too late.
However, he suggested that if the Golborne link is scrapped, the £3bn it would have cost should be spent on building the underground station at Piccadilly.
Manchester city council leader Bev Craig explained that building the concrete viaducts through East Manchester instead of an underground station would use half a million square metres of land which the town hall wants to use to create jobs.
She claimed that the land required for the current proposal could be used to create 14,000 jobs in the city contributing £333m a year to the economy.
The Labour councillor said: "To make not just a once-in-a-generation investment in transport infrastructure, but a once-in-a-hundred-year investment.
"The decision that Parliament takes will impact on my city – our city – for a hundred years to follow.
"So there's one opportunity to get this right and to get it right they must."
The second reading of the High Speed Rail (Crewe – Manchester) Bill is scheduled in the House of Commons on Monday (June 20) where it will be put to a vote before the details are discussed by a committee for 12 months.