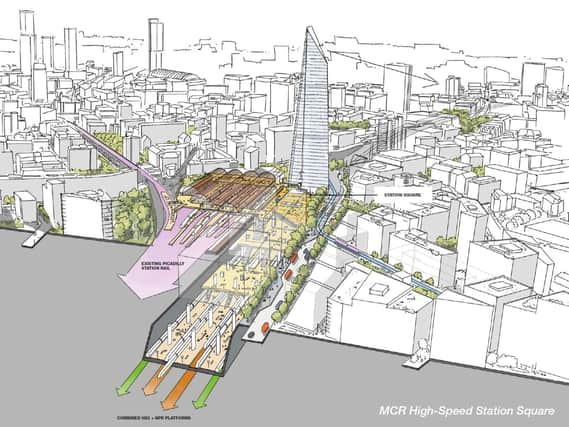 A leading architect firm says it has an 'oven-ready' proposal for an underground HS2 station in Manchester city centre, echoing calls made by the city-region's politicians.
Weston Williamson + Partners' Manchester office has drawn up plans for a fully-integrated subterranean rail hub beneath Manchester Piccadilly.
It comes as Manchester's leaders once again called for trains on the high-speed route to arrive in the city beneath the surface rather than at the above-ground station next to the existing Piccadilly planned by HS2.
The architects say politicians are correct in their assumption that an underground station will do more for the city and urged those behind the infrastructure project to look abroad for inspiration.
What is the plan that has been drawn up?
The company has already prepared proposals in partnership with Expedition Engineering for an underground HS2 hub at Manchester Piccadilly that it says would offer significant advantages to the city and beyond in terms of connectivity and value for money.
The firm argues that rather than a dead-end, as it currently proposed, the new station should be on a through-route which will fully link up Manchester with other towns and cities across the north of England.
And its proposal is for the new hub to sit beneath Station Square, a pedestrianised forecourt which would open up opportunities for urban regeneration around Store Street, Chapeltown Street and the Ashton Canal.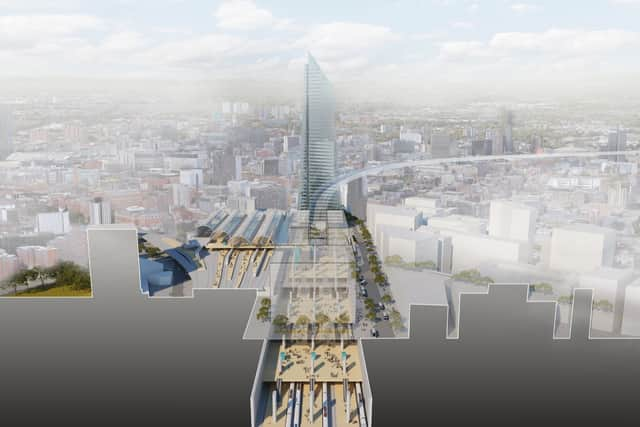 Weston Williamson and Partners has built two stations for Crossrail in London as well as overseen the redevelopment of Waterloo in the capital city as well as working on railway projects in countries such as Australia.
Manchester City Council and the city-region's mayor Andy Burnham have expressed concerns that a station above ground for HS2 will cause huge disruption to businesses while it is built, take away land which could be used for other things and have parts of the city overshadowed by the enormous viaducts that will be needed to get trains in and out.
What does the firm say?
The architects say those behind creating HS2 need to look abroad where cities have been wrestling with similar problems and have committed large sums of money to replacing termini with through-routes.
Rob Naybour, founding partner at Weston Williamson and Partners, said: "Manchester is an interesting place from a railway point of view. In the 19th century all these separate companies built their termini in Manchester.
"There's now a big problem with through trains connecting to other places, hence the Ordsall Chord, but that's overcrowded and the only route across Manchester.
"If you can take a high-speed train underneath Manchester and then it can swing around to Warrington or to Leeds and Bradford then suddenly you have really got connectivity.
"A through station will also take many more trains than a terminus because you don't have to turn them round.
"If you look across Europe cities like Madrid, Barcelona, Vienna and Berlin had a lot of terminus stations and there have been some big projects in all of these cities.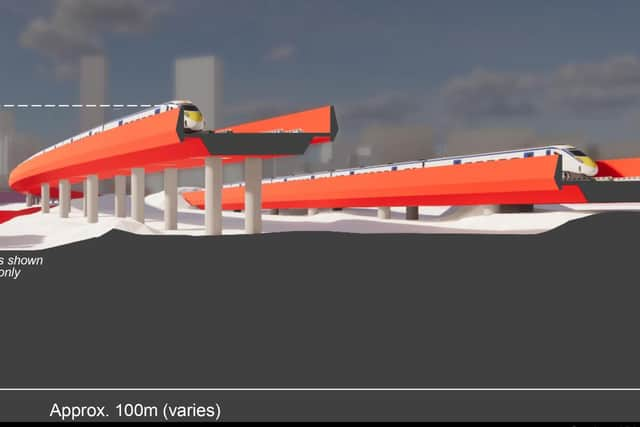 "The European model is to get rid of terminus stations and created a through station. We need to look at what they are doing there because we can learn some lessons.
"We've also been doing similar things creating through lines for trains in cities like Melbourne, and we've done projects in Kuala Lumpur and Singapore.
"For any city with global ambitions one of the big issues is through trains, and I think Manchester should have those aspirations."
Mr Naybour says Old Oak Common is essentially a kilometre-long hole in the ground with six platforms and the model of having the station sunk into the ground would work in Manchester too.
He says the trains will mostly be entering the city underground anyway so it makes sense for the route to carry on without coming up to the surface.
He said: "HS2 will be transformational for Manchester, and yet the current plans for HS2 would turn Piccadilly into a dead end, destroy much of the city and put a stop to any hopes for onward high speed connections to Leeds.
"We want Manchester's HS2 transformation to be a positive one: our proposals therefore offer an integrated hub that would better serve residents, businesses and visitors to Manchester, while also creating new opportunities for urban regeneration in the city as well as future high-speed connections to other parts of the country.
"Manchester City Council are absolutely right to call for a re-think for Piccadilly. Our message is clear: that re-think need not take long as our proposals demonstrate how an underground hub is not only deliverable but hugely beneficial."
What has the council said?
As the bill for creating the section of HS2 between Crewe and Manchester was put before parliament on Monday (24 January) Manchester City Council reiterated its belief that an underground station would be best.
The council's leader, Coun Bev Craig, said: "We welcome progress on bringing HS2 to Manchester - we've always been clear that increased capacity and connectivity is key to unlocking the potential of the city, the region and the North as a whole.
"However, we believe there is a compelling case for having a new underground station at Manchester Piccadilly to accommodate it - rather than the overground option currently proposed.
"The underground option would deliver much greater economic benefits by preserving vital city centre land - capable of supporting thousands of jobs - rather than swallowing it up and causing less disruption through its construction and infrastructure.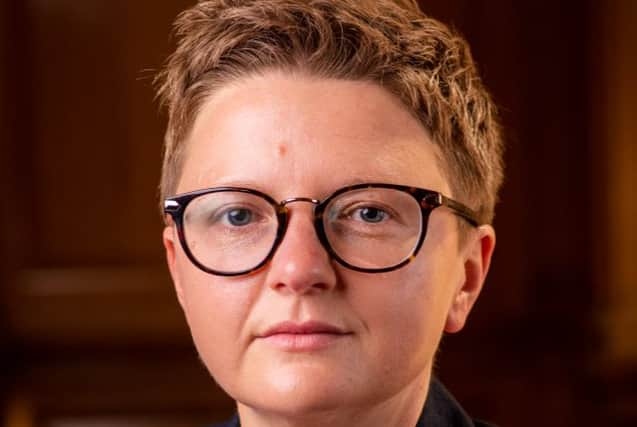 "It would also give us, at the heart of the North's rail network, a future-proofed station capable of supporting growth rather than a constrained overground station at full capacity from day one.
"We hope the Government will listen carefully and come to the table on this. HS2 is a once in a lifetime investment which must help redress decades of underinvestment in transport in the North.
"We must capture the full benefits. An overground station might be cheaper in the short term - but it would cost the region much more in missed opportunities for many years to come."