How HS2 and the Government rail plans affect Manchester, the route map and why leaders are critical
City leaders have expressed disappointment as the Government finally unveiled its Integrated Rail Plan for Manchester and the north on Thursday.
Watch more of our videos on Shots! 
and live on Freeview channel 276
Visit Shots! now
The Government has proclaimed it 'the biggest ever investment' in Britain's railways - but leaders in Manchester have branded the £96bn plan as 'laughable' and 'far short' of what is needed for the area.
Pledges for a new rail route between Manchester and Leeds to speed up travel have been replaced with plans which centre around enhancing and electrifying the existing rail structure - a move which has been labelled by business leaders as not adequate to boost economic growth. The Government say the new scheme will still reduce journey times between the two cities from 55 minutes to 33 minutes - however, the original proposals would have cut the trip to 29 minutes.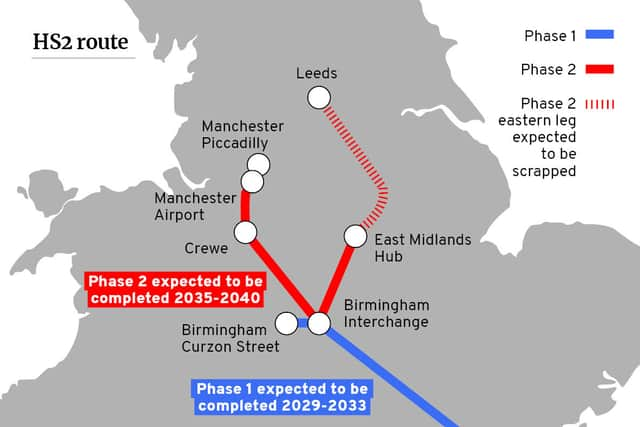 The Leeds leg of the HS2 high speed railway, connecting key cities with the capital, has been scrapped but the HS2 West route between Crewe and Manchester will go ahead, with the creation of new stations at Manchester Airport and Manchester Piccadilly.
However, the Government has snubbed calls from Labour politicians to put the new HS2 station at Manchester Piccadilly underground to connect better with the Northern Powerhouse Rail scheme.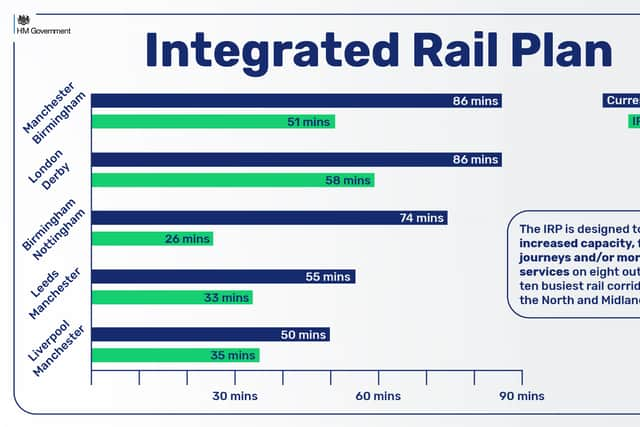 Transport Secretary Grant Shapps told the Commons on Thursday: "It's the case that we need to spend money, we can only spend the same money once, we can only spend it as wisely as possible. If you spend £6bn or £7bn building the station underground at Manchester, you then take away from Liverpool, or Leeds, or Hull, or some of the other places who are calling for money."
A new high-speed line between Warrington, Manchester and Marsden in Yorkshire is also included in the Integrated Rail Plan.
What has the reaction been locally?
Chris Fletcher, policy director at the Greater Manchester Chamber of Commerce, said the new 'watered down' plan fell short on the original 'levelling' up pledges to deliver much-needed capacity for passengers and freight.
He said: " We were expecting news that would deliver this capacity and finally deliver a public transport system that works for everyone... Instead, we have a patchwork quilt of upgrades that roughly costs the same, will mean greater disruption to existing users and will not deliver the capacity uplift that is needed.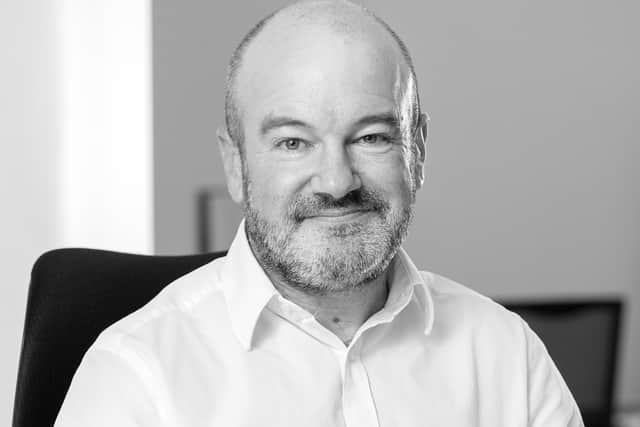 "More trains on existing track can only result in a poorer service than at present. We have been down this route before following years of upgrades on the West Coast Mainline that went over budget, over timescale, created huge disruption for passengers and didn't deliver the long-term improvements they needed to.
"Whilst the new high-speed lines are welcomed – they still fall way short of what is actually needed, what many were expecting and indeed the delivery of which we had been assured of by government. Upgrades are fine but will not deliver the step change we need or have needed for the past decade to unlock economic growth in the north and beyond."
Gorton's Labour MP Afzal Khan said: "Working people in Manchester will likely face a record increase in rail fares in a few months' time, paying more than 50 per cent more to get to work than a decade ago.
"Instead of taking action on the cost of living crisis affecting us here in Manchester and fixing the transport problems they created, the government are looking the other way, trapping us in a cycle of regional inequality, high tax and low growth.
"It's laughable and insulting to expect people in to be satisfied with watered down schemes and crumbs from the table, after putting their faith in a Prime Minister who has gone back on his word at the first opportunity."
Greater Manchester Mayor Andy Burnham co-signed a letter with other northern elected mayors, asking the Prime Minister for the plans to be subject to an open vote by MPs.
It said: "In our view, this pared-back plan will not unlock the full potential of the North of England.
"These decisions go beyond party politics and indeed our generation. They are critical to the future of the North for the next 100 years and more. Given this, we believe elected representatives in all parts of the country should have an opportunity to consider whether your proposals represent a fair deal for their constituents before they are finalised.
"We are therefore asking you to call a free vote on these plans in Parliament."
What has the Government said about the plan?
Transport Secretary Grant Shapps said: "Our plan is ambitious, deliverable and backed by the largest single government investment ever made in our rail network. It will deliver punctual, frequent and reliable journeys for everyone, wherever they live."