Greater Manchester has given a mixed response to a Government decision to delay building the Birmingham to Crewe section of HS2 due to soaring costs.
Business groups say they are dismayed by the decision and pointed out they are counting on the controversial high-speed train network for levelling up and helping the region's economy to thrive.
But an environmental group which has been protesting against the project in Manchester says the latest escalation in the cost is proof that HS2 should be scrapped in its entirety.
Greater Manchester's politicians have been in dispute with the government over how HS2 will arrive in Manchester, with Westminster preferring a viaduct but local leaders wanting an underground station in the city centre.
What have business groups said about delaying HS2?
Transport secretary Mark Harper has said that with the cost of HS2 rising sharply the section of line from Birmingham to Crewe will be postponed for two years. The design of the HS2 station at London Euston could also be looked at again to make it more affordable, Mr Harper said.
The decision has not gone down well with business groups in Greater Manchester, who have been speaking about the importance they have attached to HS2 for a brighter economic future and narrowing of the north-south divide.
Chris Fletcher, policy director at Greater Manchester Chamber of Commerce, said: "Whilst we acknowledge the financial constraints that government finds itself in, we see the decision to delay the essential construction and further development of HS2 as a step in the wrong direction. We have already seen significant parts of the scheme scrapped or reduced significantly and further delays, dithering and uncertainty undermines any claim this government may have about taking levelling up seriously.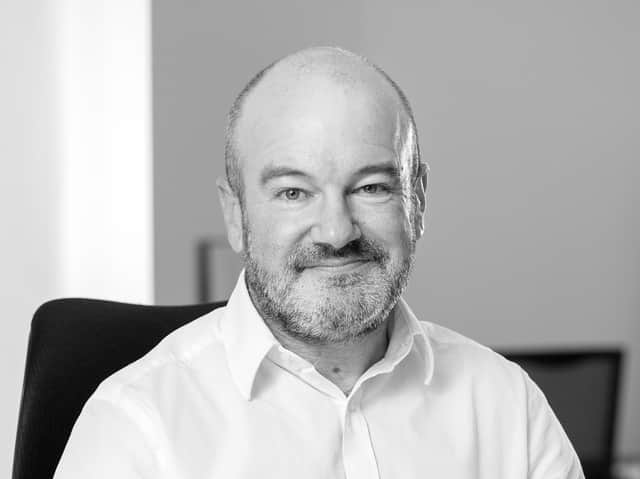 "Outside of the Southeast a combination of factors are having catastrophic impacts on current levels of rail service - hugely amplified by rail strikes. Cutting bits away of HS2 devalues the economic case as does extending the timetable with the impacts of inflation and continuing reliance on a rail system that does not work.
"These schemes are not just about transport but serve as valuable investments into the country, its economy and people that we will benefit from for decades to come. HS2 must be built in full without further delay and take its place as the backbone of transport infrastructure alongside local schemes and continued investment."
Robert Downes, development manager for Greater Manchester at the Federation of Small Businesses (FSB), said: "Small firms have been banking on the delivery of HS2 that could help drive the UK's growth and levelling-up agenda.
"The Government should provide clarity on the progress of this important project and the scale of impact on specific local areas arising from possible construction delay. Other crucial infrastructure projects must not suffer the same fate, as we have already seen downgrades of electrification, Northern Powerhouse Rail, and other infrastructure delivery that small businesses were calling for in regions and localities across the UK.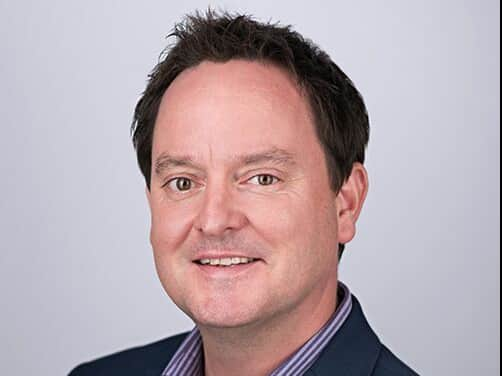 "Contracting directly with more small businesses would help cut costs on this crucial infrastructure project and help the Government achieve its target of spending one-third of procurement funds on small businesses.
"We hope the benefits of HS2 will be delivered as promised – allowing a greater number of both passenger and freight services, taking lorries off congested roads, and helping to improve connectivity across the Midlands and north of England."
What have green groups said about the HS2 delay?
Perhaps unsurprisingly, the pause on HS2 received a very different reaction from environmental groups opposed to the project. Stop HS2, which has held demonstrations against the line, including one at Manchester Piccadilly featuring a large model of a white elephant, said the sums for HS2 do not add up and the entire project should be scrapped.
Stop HS2 founder Joe Rukin said: "The statement from Government about the latest cutbacks to HS2 marks a further comedic implosion of this disastrous project, it would be hilarious if it weren't so predictably tragic.
"HS2 has been an unmitigated disaster from start to finish, it is massively environmentally damaging, prohibitively expensive, unwanted, unloved and unneeded. HS2 is an absolute joke and this is only ever, as it always has, going to get worse and the project should be cancelled immediately."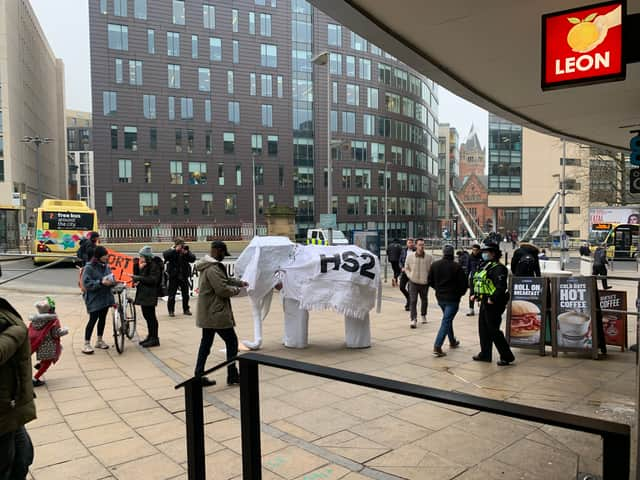 Chair of Stop HS2 Penny Gaines added: "With the so called re-phasing of the Birmingham to Crewe section, the delays and downgrading of other parts of the project, the government is spending tens of billions to have a railway with two Birmingham stations and one in the suburbs of London.
"Rather than adding more delays to supposedly save costs, the Government should cancel HS2 in its entirety, ensure that the people who have lost homes and businesses to HS2 are paid in full the compensation they are due, and the damage to the environment that has already been done is made good."