The final plans for a controversial 276-home estate to be built on a golf course have been submitted.
Proposals for the huge new estate, at Horwich Golf Cub, off Victoria Road had been unanimously rejected by Bolton Council's planning committee but were last year allowed on appeal by the Planning Inspectorate after a five-day public inquiry.
Peel Investments (North) Ltd and Northstone, their housing division, have now lodged detailed plans of layout and design for the estate. In allowing the appeal last September the inspector conceded the development 'would result in the loss of predominately greenspace to mainly housing development outside the settlement boundary of Horwich'.
However, he added: "The combined adverse impacts would not significantly and demonstrably outweigh the benefits."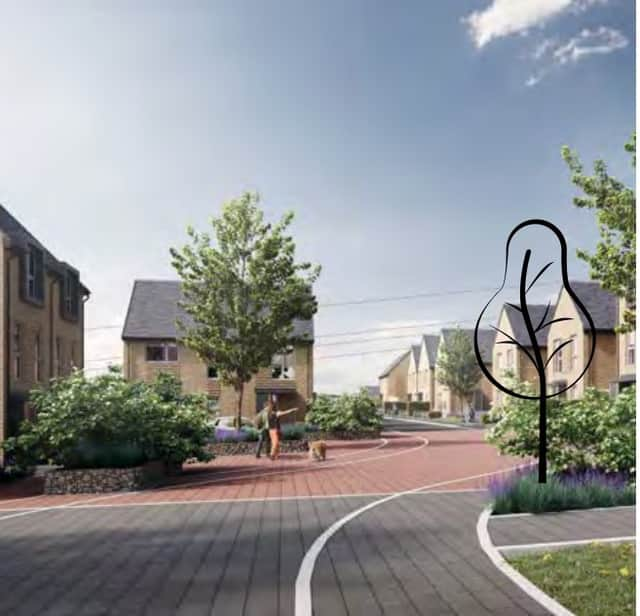 The area around the site borders a number of residential cul-de-sacs including Fairways, Bond Close, Kensington Drive and Mayfair to the west, and Gloucester Avenue, Brunswick Avenue, Sandringham Road, Balmoral Avenue and Buckingham Avenue.
Reacting to local concern, Northstone launched a public consultation in March which they say they 'listened to local residents which helped shape the final proposals'.
Northstone say the first two phases of the development will deliver 208 new homes, including 71 affordable properties, and will open up new community green spaces on land off Victoria Road, Horwich.
Peel said they bought Horwich Golf Club in 2012 and helped to keep the struggling business running until an alternative use for the site was agreed.
Having received permission to develop the land, Northstone said the new public open space will open up land, which was previously privately owned, for use by the entire community.
Northstone will also contribute £641,000 to education provision and £260,00 for off-site open space as well what they describe as a 'significant contribution to improve the local highway network'.
Jonathan England, development director at Northstone, said: "We would like to thank all those who engaged with the pre-application consultation to provide their views.
"The feedback received throughout this ongoing process has helped us shape the plans for the site with the Horwich community in mind, whilst delivering
much-needed affordable homes and publicly accessible green spaces.
"Northstone is proud of our revised plans for Horwich Golf Club, which have been thoroughly designed with place-making at the core to deliver a sustainable and vibrant new community.
"We now look forward to continuing working with the Council as they consider our application."
The planning application has been published by Bolton Council and a decision is expected in the coming months.