Holocaust Memorial Day 2023: how Manchester will commemorate the millions of victims of genocide
Holocaust Memorial Day in Manchester will be commemorated by illuminating the Tower of Light and putting on an event at the Central Library.
Watch more of our videos on Shots!
and live on Freeview channel 276
Visit Shots! now
Manchester will once again come together to remember the millions of people murdered by the Nazis and the victims of more recent genocides on Holocaust Memorial Day.
The sombre day of reflection and commemoration happens each year on 27 January, the date the infamous Auschwitz-Birkenau concentration camps where more than a million people were killed during World War Two were liberated. In Manchester the Tower of Light will be illuminated and there will be an event at the Central Library to remember the victims of genocide. Other events will be taking place on the memorial day itself and the days around it across the city.
Holocaust Memorial Day also aims to ensure the lessons of the past are learned so atrocities such as the murder of six million Jews in the Nazis' inhuman Final Solution can never happen again.
How is Holocaust Memorial Day being marked in Manchester?
Manchester City Council is hosting its main event for Holocaust Memorial Day on 26 January. Held at Central Library, it is called Ordinary Perpetrators, Extraordinary Survival - An Audience with Janine Webber BEM, Holocaust Survivor. People will be able to hear first-hand from someone who lived through the Nazis' attempts to exterminate the Jewish people and the event ties in with this year's theme of the commemorations, Ordinary People.
The event includes a demonstration of The Forever Project, an AI technology platform created by the National Holocaust Centre and Museum to immortalise conversations with Holocaust survivors. People will be able to put questions to Holocaust survivors even after they have passed away and receive answers in real time, ensuring these stories are not lost.
The Tower of Light in Manchester city centre is being lit up in purple from 4pm on 27 January, as part of a national moment of commemoration.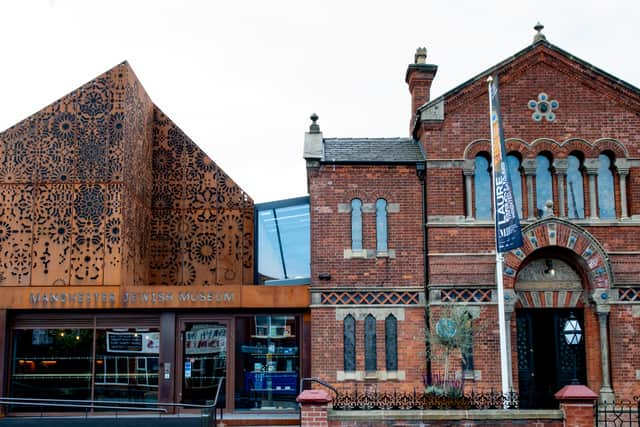 Manchester Jewish Museum is also marking Holocaust Memorial Day with a series of free performances and workshops on 27 January. The event is titled We Remember Them In Verbs and was co-created with a group of young people called Creative Activists. It explores how people can share the lesser-heard Holocaust stories and connect them with local communities.
And on 27 January the Imperial War Museum North is opening a new photography exhibition featuring more than 60 portraits of Holocaust survivors and their families.
For 2023, the focus of Holocaust Memorial Day is on ordinary people to encourage residents to consider how ordinary people were involved in all aspects of the Holocaust and how they can play a bigger part in challenging prejudice today.
As well as the Nazis' persecution of the Jewish people and other groups such as Roma and Sinti people, Holocaust Memorial Day also reflects on the victims of more recent genocides in Cambodia, Rwanda, Bosnia and Darfur.
What has been said about marking Holocaust Memorial Day?
Coun Joanna Midgley, deputy leader of Manchester City Council, said: "Holocaust Memorial Day acts as an ever-present reminder of the atrocities of the Holocaust. On this annual day we will honour the six million victims and we stand in solidarity with the communities and families affected.
"It is essential for us as a city to unite and reflect on this period. As well as discuss how important it is for us to speak up against prejudice today and, work together to create a welcoming atmosphere for all residents of Manchester.
"This year, we will be distributing resources to schools to educate young people and residents have the unique opportunity to hear from Janine Webster, a Holocaust Survivor who'll be speaking about her life - I'd like to invite all to join our live stream and watch the event."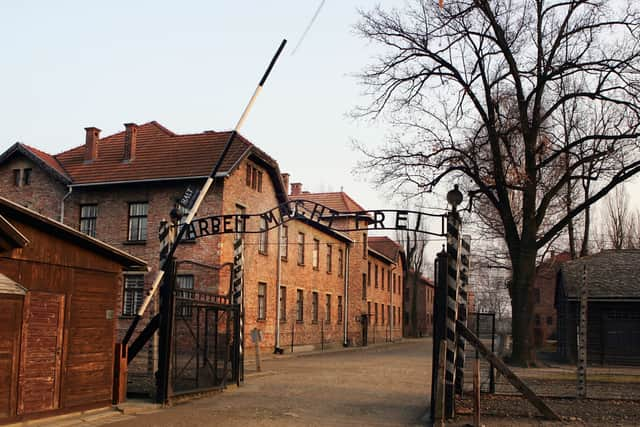 Marc Cave, director of the National Holocaust Centre and Museum, said: "We are delighted to be partnering Manchester City Council to mark Holocaust Memorial Day. It will help ensure that Janine's testimony is heard far and wide – both in person and through The Forever Project.
"When listening to witnesses like Janine, it is crucial to join the dots between the hate she experienced in the 1940s and the anti-Jewish racism of today. We are seeing a marked rise on social media and even on the street. The myths and conspiracy theories behind it are exactly the same as those which led to the Holocaust.
"Having been a student at Manchester University, I know what a friendly and cosmopolitan place Manchester is. So I'm hopeful that through our partnership with Manchester City Council, we can extend our museum's warm community of critical thinkers, who know how to challenge the misinformation and ignorance upon which all forms of racism are based."