An Army veteran turned film-maker from Greater Manchester is encouraging businesses to consider employing more ex-military personnel after helping to make a documentary about it.
Joe Healey. who served in the armed forces for six years in the military police, is part of an awareness campaign to promote jobs for former servicemen and women being driven by RFEA - The Forces Employment Charity.
He spoke enthusiastically about what veterans who are swapping the forces for Civvy Street can offer to those looking to fill vacancies.
Joe Healey's story of military and then civilian life
Joe's six years in the forces with the Royal Military Police included time spent in Afghanistan where he served in Helmand province.
He left the Army to pursue his passion for doing something more creative and got a start in the industry as he knows Antony Cotton MBE, who is famous for playing Sean Tully in Coronation Street.
The actor helped Joe get some work experience opportunities in Manchester, including working on the Weatherfield cobbles in production.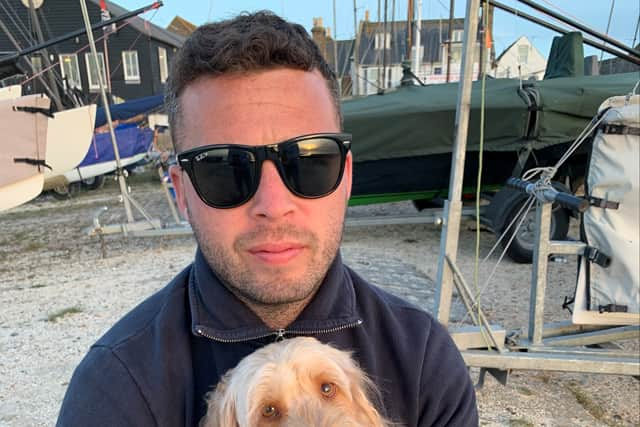 At the time he was juggling placements with working on a building site, but was then able to do a course part-funded by the RFEA with the BFBS.
The BFBS offered him a job and he also had a role in marketing for the Royal British Legion before joining the creative section of the organisation responsible for providing internet, television and entertainment wherever British forces are serving in the world.
What is the new film that has been produced and what does Joe say about it?
Joe worked as an account manager on the film created by RFEA, which was made by a team entirely comprised of people who formerly served their country on the front line.
It features previously unseen images and footage from the likes of the Imperial War Museum and the BFBS archives, as well as interviews with veterans today.
It is hoped the film will inspire even more employers to see the value of hiring former servicemen and women so that they can enjoy meaningful civilian careers.
Joe said those who have been in the military have a lot to offer businesses.
He said: "I think the importance of this film is to visually show the transferrable skills veterans have. We want other employers to consider using veterans and working with them to see what they can offer.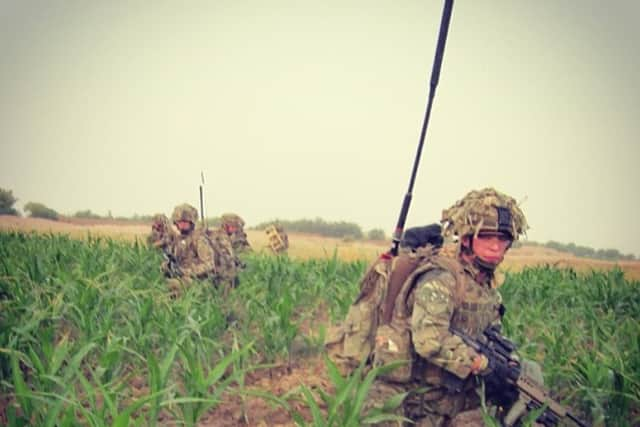 "We've all got very different experiences but we've all got very similar ones as well as the same skillset.
"There are lots of preconceptions, and some misconceptions, about the type of person who serves in the military and they kind of roles they are likely to pursue after they leave the forces. For example, not many people would assume that, as a former Army Corporal, I would now be working in making films.
"RFEA's film tells veterans' stories in a way we've never seen before and will help people sit up and realise all the amazing things ex-forces are capable of.
"I know this is a very sweeping statement but I think you get a real spark, initiative and drive being a service person and I don't always see that in the civilian world.
"I think there's something to be said about what a military career instills in people and what that can offer to a civilian employer."
Asked to sum up the message of the film and what he would say to companies, Joe says simply: "Hire veterans!".
Are veterans being taken on by civilian employers?
Figures shared by RFEA to coincide with the film's launch suggest the messageis starting to get through that ex-military personnel could be good additions in workplaces outside of the forces.
The charity said that last year it created 97,826 job opportunities, a 47% year-on-year increase, and helped 21,698 ex-forces personnel and their families with the next step of their career journey to help them find meaningful employment.
Around 15,000 people leave the UK's armed forces every year and RFEA says they can offer employers skills such as the ability to work both as part of a team and under pressure and make decisions at pace. Military personnel are also often driven by a strong need to 'give back' to their communities and society, the charity said.
RFEA also commissioned new research which found that veterans were most commonly motivated in their search for work by helping to contribute to making something a success, having responsibility for something, having the opportunity, having the chance to learn new things or providing for their families and loved ones.