High street stores have a place in the hearts of many people who shop there - whether it is because they employed them or people they know or simply because they are reassuring presences there year in year out.
It is therefore no surprise that when large retailers disappear their departure is greeted with shock and sadness.
Researchers have now been studying which brands are the most missed and have been looking at the presence they used to have in Manchester.
Raisin UK has analysed the search volume and social media engagement with our favourite now-vanished stores to find out which ones we really do miss the most.
So get ready for a little bit of nostalgia as we take a trip down memory lane for a look through some of our retail yesterdays.
Debenhams
Debenhams, which shut its doors in 2021, was the most missed high street name according to the researchers.
The department store is one of the biggest names to have gone from urban centres, closing its doors after more than 200 years of trading.
The company landed in administration for the second time in a year and last-ditch rescue efforts failed, with the website crashing for days as shoppers tried to grab their last bargains and customers rushing to snap up stock when stores briefly reopened to clear out what was left.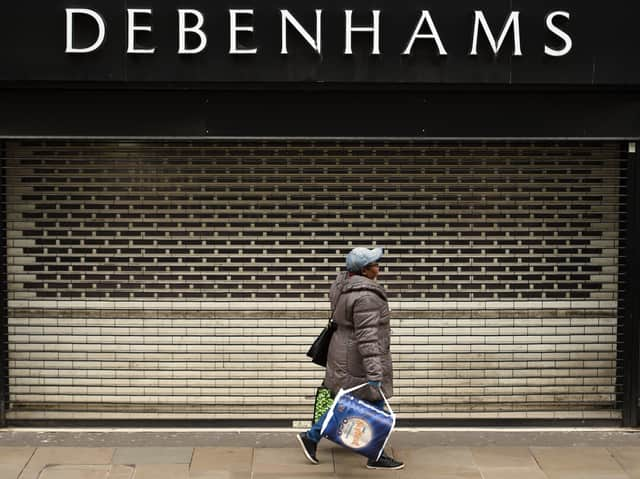 Boohoo snapped up their online operations to bring Debenhams back on the website, selling a range of the concessions and beauty products.
Woolworths
If you needed a bag of pick 'n' mix, a wardrobe of children's clothes and a new CD, then Woolworths was the place.
The retailer had aisles full of affordable impulse items that might not have been thought to sit together, with school stationery set next to bottles of perfumes and socks,
The store was deeply loved by generations of shoppers and it was a huge blow to town centres and ex-customers alike when it finally closed in 2009.
Manchester's history with the brand, though, was not always so happy.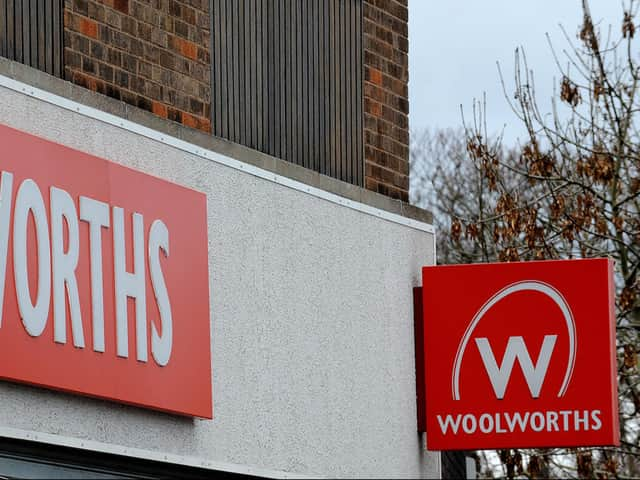 One of the most significant tragedies in the city centre's history occurred when a devastating fire broke out in the middle of the day on Tuesday 8 May, 1979.
Hundreds of customers filled the flagship store when the blaze broke out in the second-floor furnishing department, dense smoke quickly filling the building.
Sadly, nine customers and one employee lost their lives that afternoon, and the numbers would have been much higher without the bravery of firefighters who carried out daring rescues.
BHS - British Home Stores
British Home Stores, known to many customers simply as BHS, closed in acrimonious circumstances in 2016 with much blame being pointed at unpopular retail tycoon Sir Philip Green for his handling of the Arcadia group.
One of the country's largest department store chains, it sold clothing and household items before expanding in its later years into furniture, electronics, entertainment, beauty and even convenience groceries.
The Manchester BHS store was located in Market Street, with the store closing in 2016 after the business collapsed.
However, the end of the bricks-and-mortar wasn't the end to the BHS story in the city, with the new owners having two stores in Manchester selling their lighting.
The rest of the Arcadia Group suffered the same fate as BHS in 2021 as they collapsed, leading to the loss of Topshop, Burton, Dorothy Perkins and more.
These brands were later moved online and bought by ASOS and Boohoo. The BHS brand was later bought and now operates online selling ceiling lighting.
Mothercare
For many parents Mothercare was a one-stop shop for everything they needed when their sons or daughters came along, which meant it left a big hole in their lives when it vanished.
In November 2019, Mothercare announced it was to close its UK business after calling in administrators. The company, which opened its first store in 1961, had frequently struggled to compete with cheap supermarket clothing ranges and the rise of online shopping.
It was the leading childrenswear chain in the UK and other popular items it sold included pushchairs and car seats.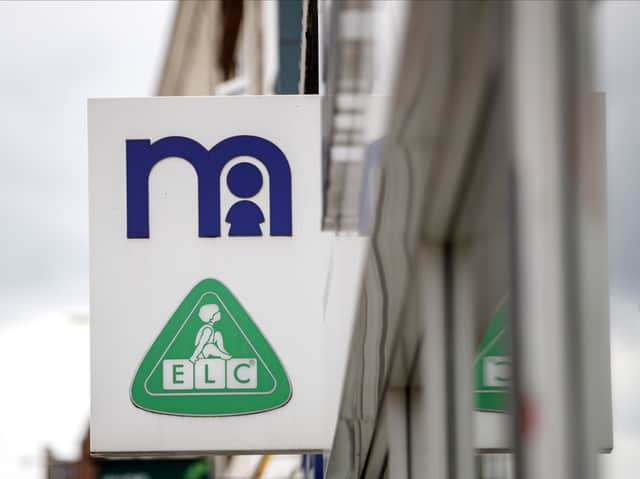 The retailer is still around after it completed a franchise deal with Boots, meaning its products are still available at pharmacies and online.
Mothercare's Manchester Fort store closed in 2020 after the brand collapsed into administration, with parents flocking to the huge sales put on in the lead up to its closure.
Blockbuster
Video rental store Blockbuster certainly left gaps to be filled on the high street when it collapsed in 2013 as it had a massive 528 stores across the country.
It used to be the place to head to borrow a bunch of films for a sleepover with friends or other social events but was one of a number of national chains including HMV, Jessops and electrical store Comet which struggled to compete with the growth of online retail.
And sadly, the massive popularity of streaming services which bring movies straight to your homes and do not have late return fees mean there is almost no chance Blockbuster could ever be brought back except perhaps as a nostalgia exercise.
Still, thousands of people continue to log on to the internet and reminisce nostalgically about it.
Blockbuster's Manchester venues all shut down in 2013, bringing an end to the presence of DVD rental stores in the city.