A Greater Manchester plan to make the city-region's homes greener and more energy efficient has won praise from a leading environmental charity.
Friends of the Earth has named the Smart Energy Plan created by Greater Manchester Combined Authority (GMCA) in a list of dozens of local authorities across the country commended for schemes related to tackling climate change.
The plan involves improving the energy performance of more than one million homes across the city-region as heating is the single biggest source of carbon emissions in Greater Manchester.
The GMCA has said the recognition for its work in the area is welcome.
What is the Smart Energy Plan?
Heating accounts for some 36% of Greater Manchester's emissions, which is around 2.8m tonnes of carbon dioxide (CO2) per year.
This means that in order to meet its target of being carbon neutral by 2038, the GMCA has recognised it needs to make around 1.2m homes in the city-region, largely built before the 1980s, greener and more efficient.
The Smart Energy Plan, published in 2019, recognised that one of the major issues facing the city-region is a shortage of labour and contractors with the skills needed to retrofit old homes.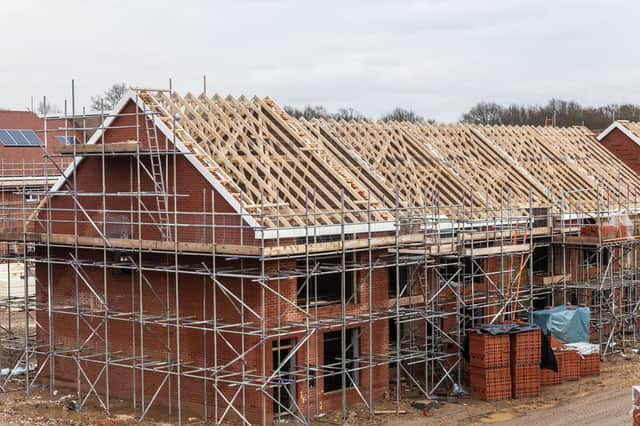 The plan provides a launchpad for initiatives to tackle this skills gap, and it is hoped that investment in upgrading buildings will create some 55,000 jobs by 2040.
The Low Carbon Academy is aiming to train 1,140 people between July last year and this July as part of a three-year Skills For Growth programme.
An additional 200 people, most of them currently not in employment, education or training, will be supported by the dedicated Retrofit Skills Hub at the academy.
Government data and figures from partners such as Electricity North West will be used to monitor efficiency improvements, but the GMCA has acknowledged this does depend somewhat on the behaviour of residents in the houses which have been retrofitted.
Why has this been commended by Friends of the Earth?
Friends of the Earth said that joining up the need for more efficient homes with the need to improve the skills of its workforce.
The charity says this is something which could help agendas such as levelling up but is often missed out in councils' climate action plans.
However, it also said GMCA now needs to keep up the momentum and deliver on its retrofit targets, while also making sure it uses effective high-quality measures to meet its carbon reduction targets.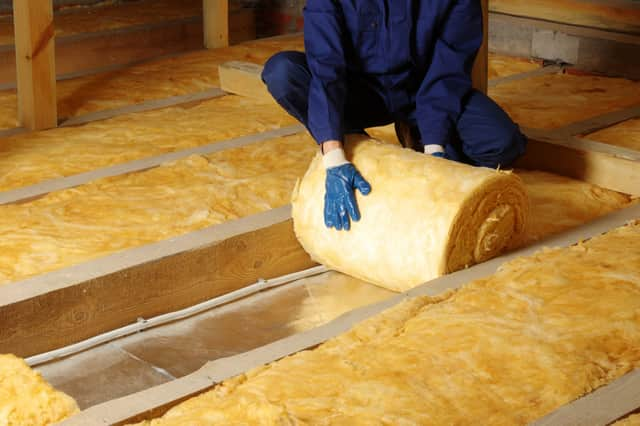 Councils should also be ensuring new builds are of the highest energy-efficiency standards possible to avoid costly retrofitting being needed in future, Friends of the Earth said.
Why is Friends of the Earth doing this?
Friends of the Earth has teamed up with climate charity Ashden to produce dozens of case studies highlighting good climate practice in local government.
They say that councils have a key role to play in decarbonisation and both local and national targets for making the country greener will fail to be met without action at the level of town halls.
It is hoped that by sharing examples of what is working well across the country these will be adopted more widely.
However, Friends of the Earth emphasised that it is only commending these specific examples of work, and this should not be taken as a general endorsement of all the climate-related policies of a local authority.
What have the environmental charities said?
Sandra Bell, campaigner at Friends of the Earth, said: "Whether it's declaring a climate emergency or producing a plan to curb climate and nature breakdown, most local authorities have shown they want to do more to protect our planet.
"But in spite of this, we're still not seeing local progress at the rate needed to halt the worst climate impacts.
"For many councils, it's a question of funding and powers, both of which are in short supply. Yet we have identified a huge number of ways that local authorities can accelerate climate progress where they operate.
"It's vital that councils use the powers and resources they have now to drive things forward, while lobbying government for more support in the mean time.
"It's inspiring to see how councils have overcome some of their own local challenges with creative and practical climate solutions, and we hope that others will use these examples as the springboard to further their own climate ambitions."
Harriet Lamb, CEO of climate charity Ashden, said: "Behind the scenes, local authorities are often doing the climate heavy-lifting, engaging communities and seeking to cut carbon in neighbourhoods.
"They are trialling new initiatives from raising funds through community bonds to training people in the skills of tomorrow such as for retrofitting homes or planting parklets.
"These initiatives, while being good for the planet, also have wider benefits such as improving health when air quality improves through fewer private cars, or warmer homes and lower fuel bills from insulating homes."
What have the Greater Manchester authorities said?
Coun Neil Emmott, GMCA's green city-region lead, said: "It's gratifying to see Greater Manchester being recognised for our whole system Smart Energy Plan.
"We have taken this work even further and will be launching our Retrofit Delivery Plan next week.
"By focusing on retrofit skills, finance and delivery from both a demand and supply side perspective, the plan is a first in addressing the system changes which are needed to see the level and speed of improvements which are necessary if we are to meet our climate and energy crisis threats.
"While the action plan is new, we are not starting from scratch, we are already spending £24m on retrofitting fuel poor homes, we've secured £97m to improve public buildings and £19m to spend on social housing via the Social Housing Decarbonisation Fund."