Greater Manchester mayor and renters union join calls to freeze private rents in cost of living crisis
Greater Manchester Mayor Andy Burnham and the Greater Manchester Tenants' Union have signed the open letter to housing minister Michael Gove.
Watch more of our videos on Shots!
and live on Freeview channel 276
Visit Shots! now
A leading Greater Manchester politician and a trade union representing the city-region's renters have signed an open letter to the Government demanding action to help people struggling to afford rent and stay in their homes due to the cost of living crisis.
Other leading regional politicians, charities and think tanks have also signed the letter, with those behind it saying housing costs are becoming a major issue for people as rents are continuing to rise rapidly while wages have reached a 20-year low.
The situation is particularly severe in Manchester, where those signing the letter say rents have risen by almost double the national average in 2021-22.
The Government says it is providing financial assistance to help with spiralling energy bills and is working on reform of the rental sector, but has expressed scepticism about whether or not rent controls will work.
What does the open letter to the Government call for and why?
The open letter which has been signed by Mr Burnham and the GMTU says renters are being trapped by rising costs at a time when many things are becoming more expensive, leaving them with the choice of having to cut back on essential spending or face homelessness. They say landlords are also increasingly using no-fault section 21 evictions to turf out tenants struggling to pay their rents, despite the government saying back in 2019 that it would be looking to abolish the clause.
The letter calls for a temporary freeze on private rents and a ban on evictions to tackle the current crisis in the rental market.
The organisations supporting the move say one in two private renters are struggling to keep up with how much they have to pay to stay in their homes. The situation facing renters in Manchester is particularly bad, they say, as rents in 2021-22 in the city rose by 23.4% compared to the national average of 12%.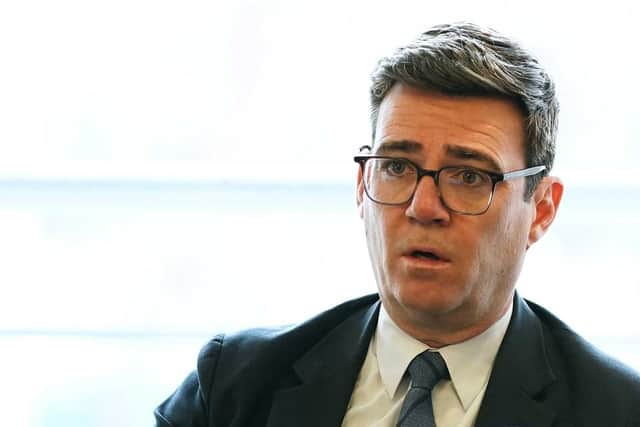 The Scottish Government has already brought in a rent freeze and eviction ban until March, and the letter's signatories are now looking for Westminster to follow suit.
They also point out that renters have previously faced some of the toughest situations in the housing market, pointing out that those renting did not receive equivalent support to the help that was offered to mortgage holders during the Covid-19 pandemic. Cities such as Manchester are seeing the highest rises in rents, along with the likes of Bristol, Sheffield and Birmingham.
What has been said in Greater Manchester about this?
Mark Slater, chair of the GMTU's Rochdale branch, said: "Millions of households are facing an 'eat or heat' decision as the cost of living continues to rise out of control. The lack of any controls on rents in the private sector means that there is now an additional pressure on many already vulnerable people.
"When faced with indiscriminate and unjustifiable rent increases the first thought is to look for social housing, but with this sector already in meltdown as far as available numbers are concerned this, in most cases is entirely impossible. This leaves private renters in impossible situations and the very real prospect of genuine homelessness facing many many individuals and families."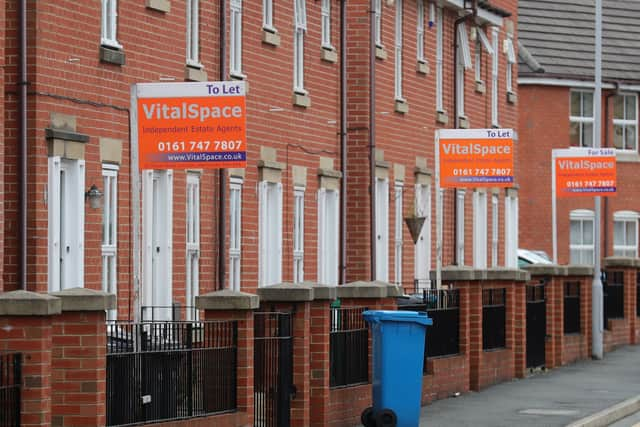 Ben Clay, a GMTU spokesperson, said: "Across our city tenants are being squeezed by falling wages and rising rents. This government has the power to protect people from unaffordable rent rises, but it is choosing instead to protect landlords, by enabling a wild west rental market to let rip.
"The very people who kept the country going through the pandemic are now being punished for a crisis they didn't cause. A rent freeze is the only way to address the scale and urgency of the crisis, and would represent a step towards a stronger housing system that meets everyone's needs."
What has the Government said?
A Government spokesperson said: "We recognise the pressures brought on by the rising cost of living, which is why we delivered £1,200 of direct support to millions of households last year, including £400 towards energy costs, and will be providing a further £1,350 of support to the most vulnerable households over the next year.
"We continue to work with the sector and tenants, however, evidence shows rent controls in the private sector do not work – leading to declining standards and a lack of investment and may encourage illegal subletting. Our reforms will deliver a fairer deal for renters, including empowering them to challenge unjustified rent increases and a ban on Section 21 'no fault' evictions."