The areas with the worst rat problems in Greater Manchester revealed - check your postcode
We reveal the areas in Greater Manchester where pest controllers are more commonly called out to.
Watch more of our videos on Shots! 
and live on Freeview channel 276
Visit Shots! now
When it comes to things that make your skin crawl, discovering a rat in your house or back garden probably tops the list.  Despite many councils making huge efforts to reduce the problem, many residents of Greater Manchester are still plagued by the pesky vermin in and around their homes.
After submitting Freedom of Information (FOI) requests to each borough council, data has revealed the worst spots in the city-region region for rat problems last year. Authorities record the data in different ways so the statistics have been broken down by ward, postcode and area – with some clarifying if the reports came from inside or outside the house (external or internal callouts). It is important to note that some areas are bigger and also have more densley populated communities, which may affect the figures. 
The data shows that there were more reports from inside the home than outside. Wigan had the most call-outs, but claim that this was due to their three visit approach tripling their figures.
Here is the rat callouts in 2022 league table for each of the 10 Greater Manchester borough: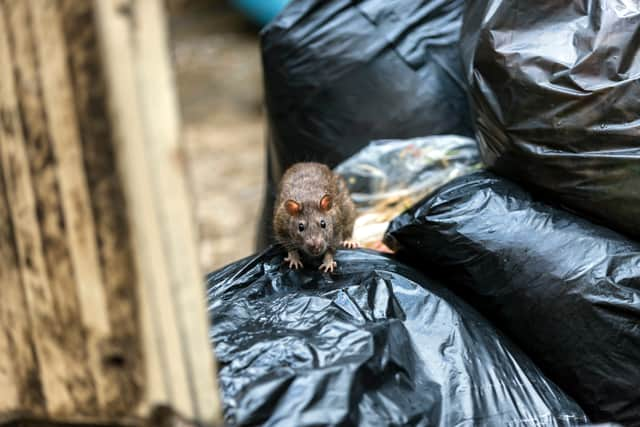 For each borough there is a breakdown of data per ward/area as well as each individual council's response to the numbers revealed by the FOI. Not every council responded and each gave their own verdict on how they deal with vermin.
Bolton – 600 callouts in total
The region is mid-table for rat reports, with the BL1 postcode looking like the worst area in the borough for reporting vermin. Despite this the council did suggest that they have a rapid approach to dealing with reports from residents. 
A spokesperson for Bolton Council said: "To deal with external issues, we sewer bait the areas with historic rodent problems annually. This is predominantly carried out during the autumn/winter seasons, when there is less demand for the service due to summer pests such as wasps and ants diminishing.
"However, when we receive any multiple calls about a particular area or road, this is treated regardless of the time of year and diary space. For rats in residential properties we offer a paid-for pest control service."
Breakdown of data by postcode:
Bury – 640 callouts in total
The borough just north of the city centre of Greater Manchester is not a big hitter on this list and sits very much in the medium ground. The council did not offer a comment on the data provided by the FOI request.
Breakdown of data by area
Manchester – 2,407 callouts in total
The most central GM borough is unsurprisingly one of the highest stats on this list with a big population and a large urban area.
A spokesperson for Manchester City Council said: "Dealing with rats and other vermin is a universal issue that local authorities across the country are forced to confront. In a large city such as Manchester there are areas which vermin will be drawn to due to Victorian infrastructure, densely populated areas, and accumulations of refuse created through the city's diverse economy.
"As a council there are several steps taken to control the vermin population. We will undertake sewer baiting on behalf of United Utilities, work with housing associations and registered providers to ensure housing stock they administer has pest management protocols in place for residents, also, the Council will work to educate people on how small steps taken in and around the home can reduce the risk of attracting rats or other vermin. "The Council also works proactively to ensure that businesses work properly to manage their waste before vermin infestations become an issue. Finally, the Council itself offers in-house treatment plans which are affordable, allowing residents to have vermin issues remedied as quickly as possible.
"As always we would encourage residents who have experienced pest control issues to contact us as soon as possible, or to contact us if they think a business is not managing their waste correctly. Vermin will unfortunately always be a factor of urban living, however the Council is committed to minimising any impact they have where possible."
Breakdown of data by ward:   
Miles Platting and Newton Heath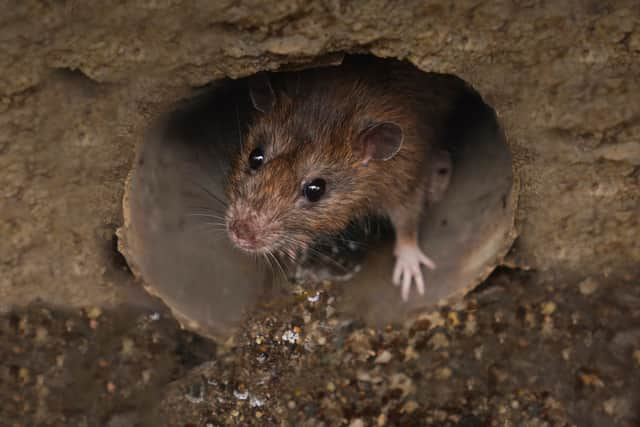 Oldham – 431 total callouts
Despite being on the lower end of this list, Oldham Council says the problem has worsened in the last few years. They offer a helpline to report these issues and outlined what they do to support residents with vermin.
Councillor Hannah Roberts, Cabinet Member for Neighbourhoods at Oldham Council, said: "Rats are a common problem across the region and nationally and the problem has worsened over the last few years. We know how important this issue is to residents, and as part of our latest budget proposals, we are looking at what more we can do to help residents.
"In the meantime, if you have a pest/vermin problem, please contact our Pest Control Service on 0161 770 2244 as it is very difficult to get rid of rats without professional help. Our current treatment involves up to two visits in a four-week period, although an additional treatment may be required depending on the severity of the infestation."
Breakdown of data by postcode:
Rochdale – 771 total callouts
Very much a mid-table borough when it comes to rat callouts, Rochdale's council stated they're the cheapest vermin eradicators. The council also highlighted the ways in which they undertake this work that can cost about £28 for residents blighted by rats.
A spokesperson for Rochdale Borough Council said: "We offer a pest control treatment service and treatment for rats using professional bait and advise residents on proofing and measures to discourage rodent activity. We charge £28 to put bait down which is subsidised and is for up to three visits. 
"We are still the cheapest service for treating rats out of all the local authorities in Greater Manchester. We visit, treat and advise businesses throughout the borough who have contracts with us. 
"We also carry out baiting of sewers throughout the borough. The team also carry out proactive work to look at rodent activity in problem areas and provide advice and treatments on a wider scale, for example, on land or blocks of properties. 
"The team also regularly delivers talks to advise community groups on pest control. We record all reports of rat sightings and requests for our pest control treatment service within the borough to the environmental health service and regularly monitor them.
"This information is used to inform activities, including where to target our sewer baiting treatments. We have recently undertaken research to understand where the rodent issues are and the uptake of the pest control service.
"We are also reviewing our pricing structure to make the service more accessible and affordable by looking to offer a reduced rate for residents on council tax support."
Breakdown of data by ward:   
Balderstone and Kirkholt: 39
Littleborough and Lakeside: 9
Milkstone and Deeplish: 67
Smallbridge and Firgrove: 28
Wardle and West Littleborough: 13
Salford – 1,000 callouts in total
Salford sits on the higher end of the table for rat reports. Like Manchester, with such a large portion of the borough being in urban sprawl, it is unsurprising. There is no standout area for callouts to deal with the vermin, but Little Hulton is at the top with 92 in 2022.
Councillor Barbara Bentham, lead member for environment, neighbourhoods and community safety said: "Rats are attracted to urban areas because they offer food and shelter and are found in every town and city because of this. We know people are concerned and we are tackling the problem in several different ways.
"We pro-actively bait areas including sewers and ask people to report sightings which gives us valuable intelligence to help continually shape that programme. We are also reviewing records from the past few years to see if there have been any changes in numbers or behaviour beyond the usual annual fluctuations due to the weather and local activities such as building work.
"We offer a full pest control service, including dealing with rats, at very competitive rates and with support for families in hardship. In addition, the council is working with partners such as housing providers and landowners to take practical action to reduce the numbers of rats in their area.
"And we offer simple but effective advice on deterring rats from seeking food or shelter near people's homes, such as cleaning up below bird feeders, keeping bins secure and, of course, never dropping food or litter in the streets. There is more information on our website."
Breakdown of data by ward:
Pendelton and Charlestown: 31
Boothstown and Ellenbrook: 80
Pendlebury and Clifton: 62
Higher Irlam and Peel Green: 33
Worsley and Westwood Park: 74
Kersal and Broughton Park: 31
Cadishead and Lower Irlam: 15
Blackfriars and Trinity: 6
Stockport – 832 total callouts
Stockport Council did not provide a response but did explain that there is a large amount of green space with houses backing onto the green space which contribute to these figures. The FOI data does not separate between indoor or outdoor visits on their systems but the council did estimate that the split is 70 per cent indoor and 30 per cent outdoor callouts overall.
Breakdown of data by ward:
Bredbury Green & Romiley: 61
Edgeley/Cheadle Heath: 52
Davenport & Cale Green: 86
Brinnington & Central: 106
Bramhall South & Woodford: 28
Tameside – 286 callouts in total
The council for Tameside did not offer a comment in response to this but do sit at the bottom of the table when it comes to rat problems. Their worst offender for reports is the area of Ashton.
Breakdown of data by area:
Trafford – 363 callouts in total
Sitting near the bottom of the table is Trafford with very little in the way of callouts in each ward. Urmston was the worst offender by only a fine margin.
A spokesperson for Trafford Council said: "Trafford Council provides a pest control service which allows residents to access low-cost professional treatment for rats and mice. Alongside this we also investigate reports of rats and mice in public and semi-public areas, requiring land-owners to demonstrate that they have an adequate programme of pest control.
"We also undertake an annual programme of sewer-baiting in partnership with United Utilities, which helps to suppress the rat population."
Breakdown of data by ward
Wigan – 3,605 callouts in total 
Wigan Council has claimed that their three visit approach to dealing with rat reports means that their figures are tripled compared to other councils. So because they have attended more call outs, does not mean they have had more rat incidents.
The belief is that this figure per incident would be around 1,201.
David Lyon, Assistant Director for Environment at Wigan Council, said: "Wigan Council provides a comprehensive 3 visit approach to all enquiries to ensure we eradicate the pest issue. The numbers provided in response to the recent FOI includes these 3 visits per call out, which has effectively tripled our figures.
"While rats are an unfortunate and inevitable result of built-up areas, the council works hard to help tackle them and to make the reporting of issues easy for residents as part of the Wigan Deal, with information available on our website to report or request pest control services.
"The Council also provides pest control for private homeowners, which is cheaper than private pest control services. As a result, we find the service is popular and so a higher number of enquiries to the council is to be expected.
"With different councils providing different levels of service regarding rat and pest control, this direct comparison is not necessarily indicative of a wider issue."
Breakdown of data by ward:
Aspull New Springs Whelley
Shevington with Lower Ground