Greater Manchester housing tenants take part in climate change jury
One resident who took part in the innovative scheme spoke of having her voice heard and feeling she could be part of a better, greener future.
Greater Manchester tenants have come together to speak out about climate change and how households and neighbourhoods can do their bit.
The Social Housing Tenants' Climate Jury brought together 30 people from across the North of England to discuss tackling the incredibly complicated issue of creating a more sustainable and environmentally-friendly future.
It is the first time a body of housing tenants has come together to discuss green issues in this way, and a report has now been published.
One resident from Greater Manchester who took part spoke of what she learned on the climate change jury and how she felt changes now need to be made.
What was the climate change jury for tenants?
The jury brought together tenants to discuss how climate change impacts on their lives and to make recommendations on how tenants, social housing providers and others could work together to tackle the problem in their homes and neighbourhoods.
The jury met over 10 sets of three-hour sessions and worked hard, listening to each other and sharing experiences and opinions.
To help them with their task, they received presentations from 19 expert commentators, housing association representatives, and tenants sharing their own lived experiences.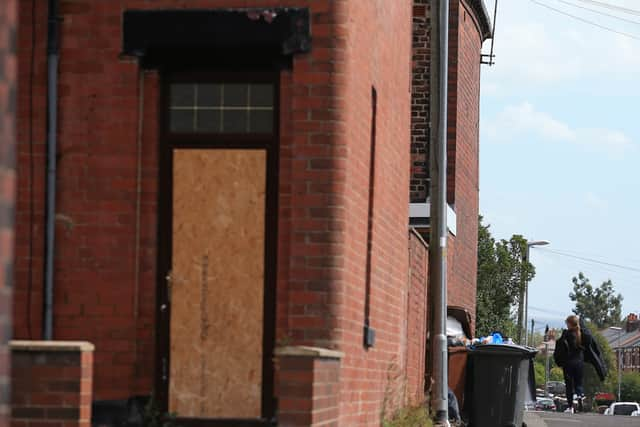 Homes account for around a quarter of the North's carbon emissions and the figure for the North West is even higher at around 28%.
To meet the challenge of reaching net zero carbon emissions, retrofitting works will be required to the vast majority of the region's 588,343 council and housing association homes.
The jury was commissioned by the Northern Housing Consortium in partnership with five housing associations, with the process being designed and facilitated by social enterprise Shared Future.
What were the jury's recommendations?
The jury's recommendations show a clear sense of urgency felt by the group on the need for action.
The tenants' work also offered suggestions on how communication can be made more honest and transparent, how the social housing sector can be upfront on the costs of and potential disruption caused to tenants by retrofitting, and the value placed on collaboration across the region.
Installation programmes need to be quicker to reflect the urgency of climate change, the jury said.
Housing associations also need to work with contractors to ensure work is completed to the highest standard and an independent person or body needs to be appointed to provide oversight to work, to hold parties to account, to mediate any issues and to be somewhere tenants can take complaints or concerns.
Communication with tenants needs to be extremely good, with clear timescales and costs set out for retrofitting, and housing associations and councils need to work in partnership.
The jury also called for the highest-quality technology to be used for making homes cleaner and greener.
They also want housing associations to have a dedicated employee working on opening community centres and developing green spaces, and for workforces to be trained and upskilled to get the eco-work done by 2050.
The jury also called for work to be done to raise awareness with everyone in communities about tackling climate change and for particular care to be taken to ensure people in care homes and older and more vulnerable residents are fully aware of what is happening.
The tenants said that for that to happen climate change had to be discussed in language that was clear and easy for people to understand.
'We know this is very urgent, we need to do this for our children and grandchildren'
Grace Adeleye is a tenant with Salix Homes in Salford and said she signed up for the jury after seeing an advert about it on email.
She said the process had taught her a lot and left her with a greater sense of being able to make positive changes.
Grace said: "It was a great opportunity and I learned so many things. So many people came to teach us things and tell us things before we decided what we wanted to do.
"It's great to know that I can do little things that will amount to great things in the future, like planting flowers and trees, community gardening and changing my heating from gas to electricity.
"I'm now able to tell my neighbours so they can learn from me, and we are all able to do little things to save the Earth.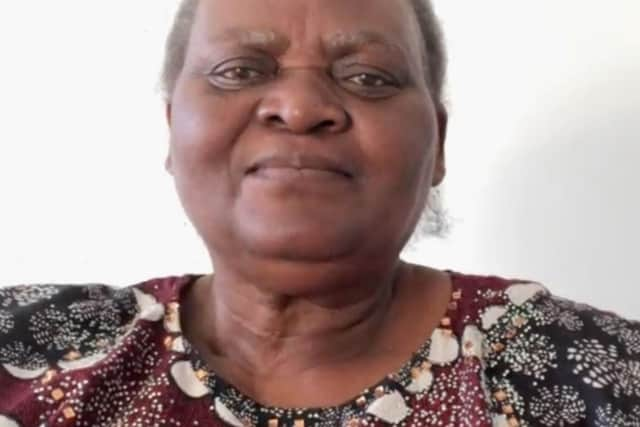 "There were lots of different kinds of people on the jury. I learned from them and they learned from me."
Grace said the jury had also got her thinking on a scale beyond her housing association or home about how the Government has a role to play in financing some of the big energy and infrastructure transitions needed.
She also spoke about her feelings of acting on behalf of future generations and how quickly that needs to happen.
She said: "Fossil fuels, oil, coal and gas, are not good for the world and we must gradually eliminate them.
"I also learned about heat pumps, which are still at an early stage but it is very good and will be used.
"We want the Government to do more for us. If we have to pay for these changes it will be too much. Governments will have to help us and help the councils allocate money so they can help us.
"Then the councils will be able to take care of us tenants.
"We know this is very urgent. We need to keep warming to 1.5C to stay alive in this world. We are not selfish, we need to do this for our children and grandchildren.
"We don't want to be leaving this until 2030 or 2050, we want things doing now.
"This was a great opportunity to contribute my voice as a tenant. We all need to live in a peaceful manner to do this together, and I feel this is my contribution."
What did the organisers of the project say?
Tracy Harrison, chief executive of Northern Housing Consortium, said: "We brought together a group of 30 tenants from across the North of England to put their voice right at the heart of the debate on one of the biggest issues we face as a society.
"It was a rigorous process designed to ensure fairness.
"Tackling climate change will require big changes to homes and neighbourhoods. Through the jury process, social housing tenants have given clear guidance on what they want to see happen in what are, after all, their homes and neighbourhoods.
"We are hugely grateful for the support of our partner housing associations, but most of all to the jury of tenants who have created these substantial and important recommendations."